First British Nuclear Submarine Docking in Tromsø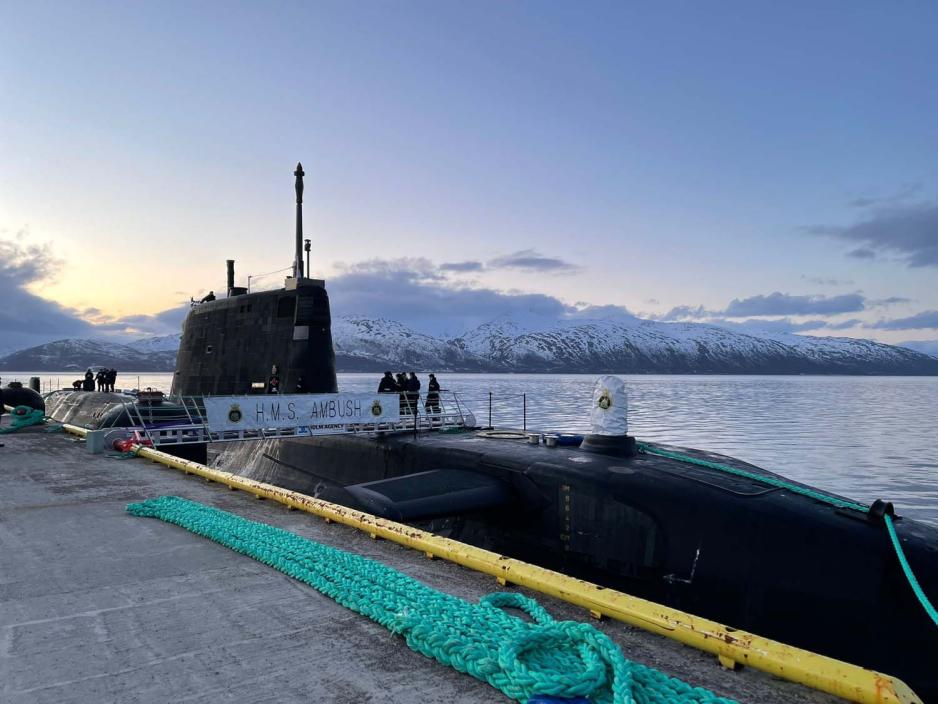 The British Navy's nuclear submarine HMS Ambush is currently docked at Grøtsund port just outside Tromsø, after having operated in Norwegian waters for the past month. The Navy claims it wants to familiarize itself with Norwegian facilities for submarines in the Arctic.
The HMS Ambush is the first British submarine to visit Grøtsund industrial port just outside Tromsø, Norway. It is there to refill supplies before recommencing its patrol, the Royal Navy announced earlier this week.
The Norwegian Joint Operations Headquarters today confirms to High North News that the submarine is still docked and will, however, for operational reasons not say anything as to how long it will stay there.
This is a 97 meters long nuclear-fueled attack submarine of the Astute class. It is equipped with far-reaching Tomahawk land missiles as well as heavy torpedoes of the Spearfish kind. It allegedly represents the finest of Great Britain's military power.
The submarine was escorted by the Norwegian coast guard vessel KV Heimdal from the areas near Vannøya Island to Grøtsund port last Saturday, local daily Nordlys reported.
Patrol in the Lyngen Fjord
For the past month, the HMS Ambush has largely operated in Norwegian waters, the British Navy writes.
The submarine has been involved with the Norwegian-led military exercise Cold Response 2022, which took place from 14 March to 1 April and had its main emphasis in Northern Norway. With some 30,000 soldiers from a total of 27 countries participating, this was the largest exercise in Norway since the days of the Cold War.
During Cold Response, the HMS Ambush served a.o. as launch platform for British marine soldiers' stealthy raids with small boats in the Lyngen Fjord, East of Tromsø.
It also hosted a command course for future submarine captains among British and allied officers.
Other than that, the HMS Ambush is notorious for having collided with a trade vessel outside Gibraltar in 2016.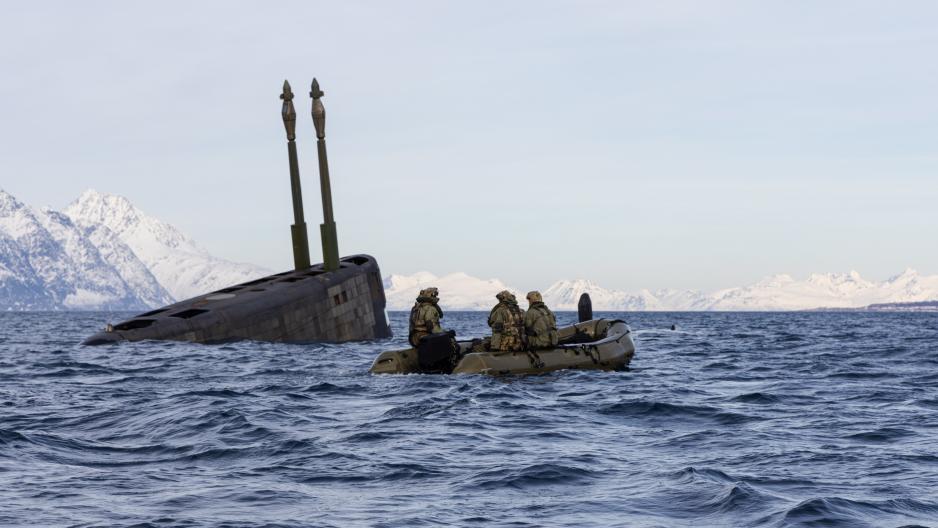 New Arctic initiative
Along with the USA, Great Britain had the largest number of forces participating in Cold Response.
The British Armed Forces a.o. sent its largest warship, the HMS Prince of Wales, to lead NATO's maritime task force.
British Defense Minister Ben Wallace (Conservatives) visited Bardufoss, Norway during the exercise and there presented a new British defense strategy for the Arctic region.
As a part thereof, the British Navy will periodically be present in the High North. The strategy also outlines reinforced support of Arctic allies.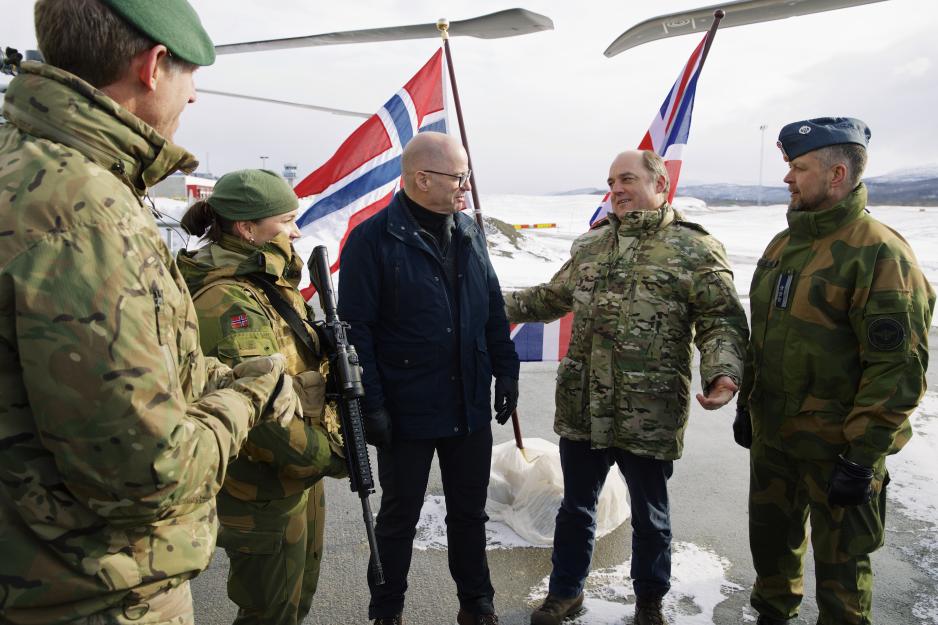 More allied port calls at Grøtsund
After the exercise, the HMS Ambush appears to have continued its winter training in the North, just like forces from the US Marine Corps.
The American amphibious assault ship USS Kearsarge was docked at Grøtsund during Easter. This is allegedly the largest warship ever to have docked in Tromsø.
Grøtsund port at Tønsnes north of Tromsø was in 2020 made port of reception for allied vessels and has since then received several American submarines.
Earlier this year, the nuclear submarines USS Wshington (January) and USS Albany (April) have made port calls there.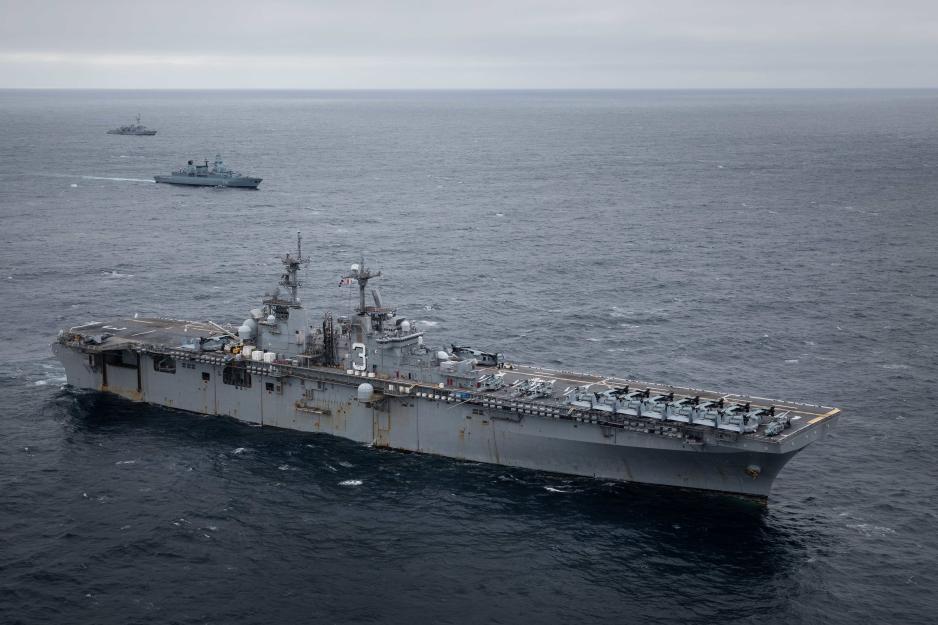 Preparedness with shortcomings
Prior to what was and, in part, still is a controversial decision from the Norwegian government to prepare the civilian, municipal port for receiving of submarines, the number of nuclear-fueled vessels calling at ports in Norway had increased significantly.
Such an increase leads to higher risk for society to become affected by a larger or smaller incident in this kind of vessel, the Norwegian Radiation and Nuclear Safety Authority said in its threat assessment in 2018.
Incidents such as shipwrecking, collision, leak, fire or serious reactor failure will require Norwegian authorities to manage the situation, according to this threat assessment.
Preparedness in case of potential nuclear emissions was one of the issues debated during Wednesday's Municipal Council meeting in Tromsø, local daily Nordlys reports.
During the debate, representative Gunnar Pedersen (Conservatives) pointed out the existing lack of equipment for Tromsø Fire and Rescue brigade in case of such an incident, and expressed a desire for contribution from the Armed Forces' Brigade North, which is in possession of such equipment.
This article was originally published in Norwegian and has been translated by HNN's Elisabeth Bergquist.