- Salmon Louse is an Innovation Driver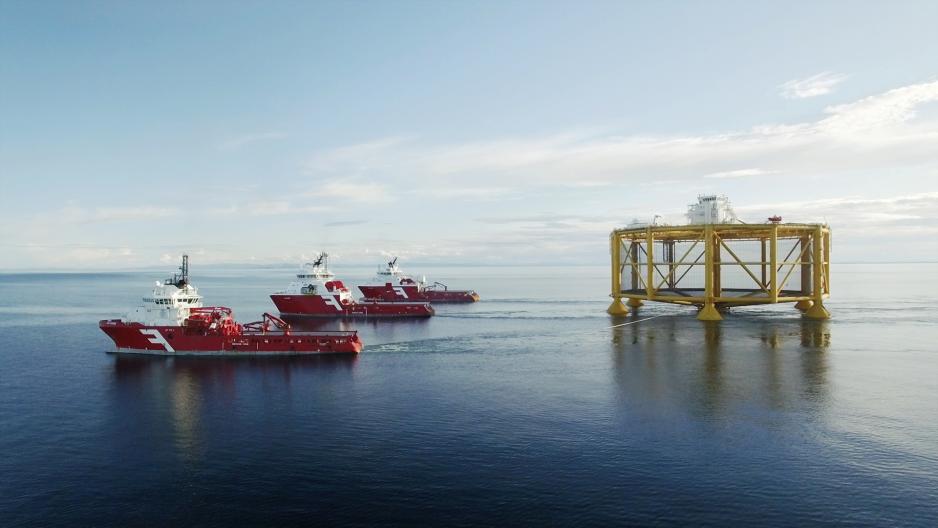 Biology plus technology equals aquaculture. Salmon louse is an innovation driver, however, more efforts and resources are needed, says Research Manager Leif Magne Sunde at SINTEF Ocean.

Biology plus technology equals aquaculture. Salmon louse is an innovation driver, however, more efforts and resources are needed.
Leif Magne Sunde, Research Manager at SINTEF Ocean is crystal clear: - A small crustacean called salmon louse is the driver behind most Norwegian innovations in the aquaculture industry these days.
Biology drives technological innovation in Norway, which is quite fantastic. Land-based facilities, closed facilities, new smolt facilities, ocean-based facilities – it is all a result of the challenge presented to the industry, one that has to be solved in order for the industry to be allowed to grow again.


- Tremendous innovation force
Sunde also points to the development permits' scheme, an arrangement that is now closed after having existed for the past two years.
- There has been an incredible development under this scheme. There has been a tremendous innovation force, quite a lot stronger than I think both the Ministry of Fisheries and the Fisheries Directorate had presumed when setting up the scheme.
And, says Leif Magne Sunde; - Salmon farming is about to advance another division. He refers a.o. to the Ocean Farm 1 fish farming plant that was recently put into operation outside Frøya, Trøndelag. Its dimensions are more similar to petroleum installations that salmon cages.


One million salmon in one cage
Or in reality, it's bigger. According to Sunde, the Goliat oil platform would fit into the Ocean Farm 1 sea cage – 68 metres tall, 110 metres diameter and a volume of 250,000 cubic metres.
There is reportedly some one million salmon in this cage.
- And new constructions are underway. We are facing a shift in the industry, Sunde says, referring to a.o. the Havfarm/Ocean farm project from Nordlaks in Vesterålen. The project concerns an ocean-going construction that is 431 metres long and 54 metres wide. It has its own service boat, feed boats and well boats.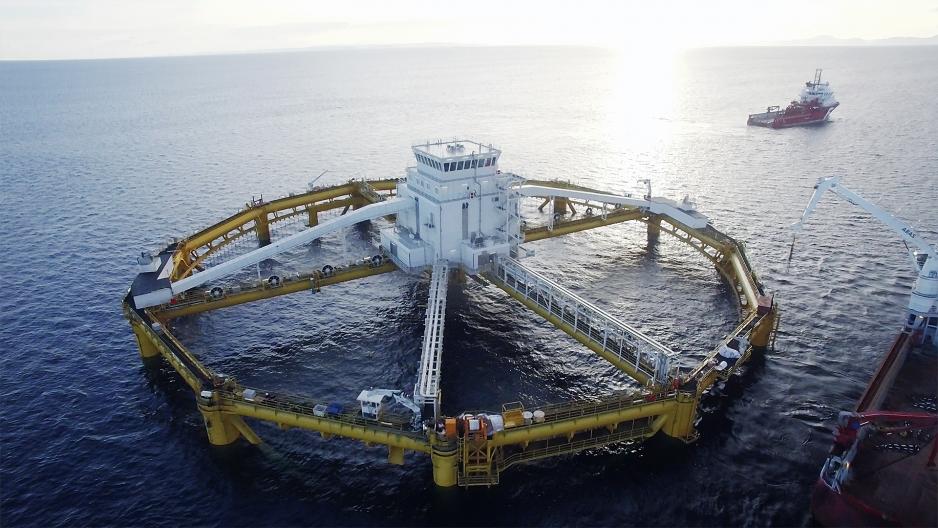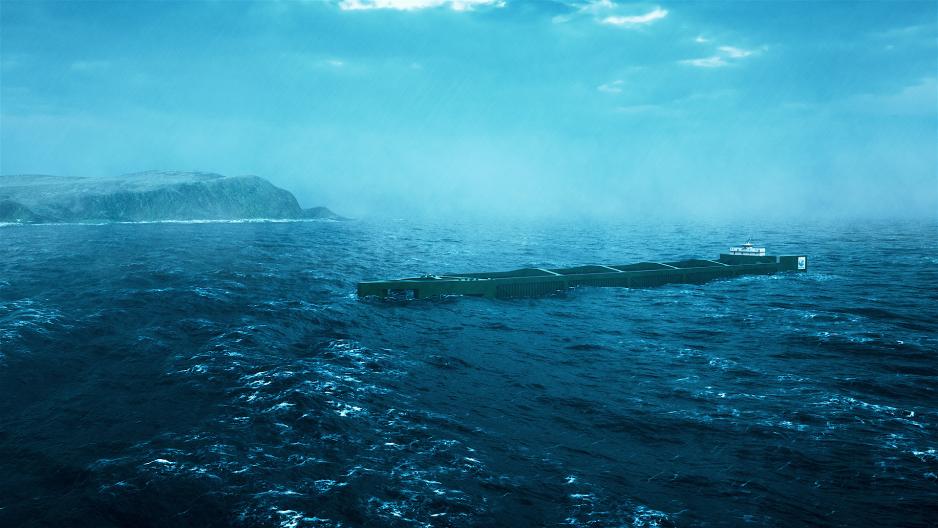 Its own innovation driver
The ocean-farming industry is in many ways its own innovation driver, as well as being one for other industries too. The shipbuilding industry along the Norwegian coast is largely occupied with constructing service vessels and special vessels such as well boats meant for the ocean-farming industry.
- Surrounding industries, support industries, service industries – there are ripple effects that largely resemble those of past experiences from the oil industry, however, on a slightly smaller scale, Sunde says.
He refers to how many of the tasks and challenges of the sea-farming industry contribute to technological development and innovation.
- In some areas they are even making freshwater, which could be understandable in desert areas. But along the Norwegian coast? That is done to treat salmon against parasites. Innovation, Sunde says.


Lacking resources for research
- What is a major obstacle is the resources, the driving force behind innovations. We have strategies, we have plans, however, national cooperation is not good enough, or powerful enough. And that has to do with resources.
The Norwegian Research Council's allocations to sea-related research increased from NOK 1.2 billion in 2009 to NOK 2.2 billion in 2016. That represents a one-billion increase. The Norwegian State's Government Pension Fund, which is funded by the state's oil income, is currently estimated at NOK 8.223 billion.
- If we want the blue industries to grow, and potentially substitute the fossil fuel industry, we have to have a contribution that actually makes a difference, Leif Magne Sunde argues, though he admits that it may appear as if he is cloaking his own interest.


Cannot get started
- However, we are in touch with a large number of industrial companies that do not get to start their projects, they can't get enough pressure on. In this context, one can definitely argue that time is money.
If transition is important, we need to pick up speed. We have the competence in blue and maritime industries, the Research Manager at SINTEF Ocean says – with emphasis.






Les artikkelen på norsk