Total Announces $4.1bn write-off placing Future of Russian Arctic LNG Projects in Further Doubt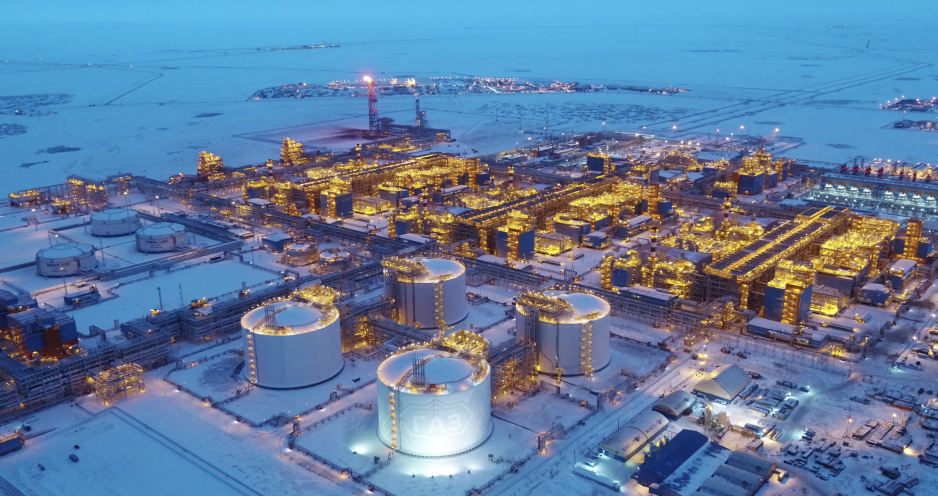 EU sanctions against Russia agreed upon last month include broad restrictions against technologies necessary for natural gas liquefaction. Now French energy major Total, a crucial partner in Russia's Arctic LNG projects, has taken a $4.1bn write-off related to its investments in the Arctic.
The costs for western companies associated with EU sanctions targeting the Russian energy sector continue to mount. Last week French energy major Total revealed that it has taken a $4.1bn impairment - a business write-off when assets are deemed worthless - in the first quarter of 2022 related to its involvement in Russian Arctic LNG projects.
With financing and crucial technology exports to Russia drying up as a result of sanctions, the future of Russia's Arctic energy ambitions look increasingly bleak. 
Total holds a 19.4 percent stake in Russian natural gas company Novatek, the country's largest producer of liquefied natural gas (LNG).
The French energy company has been heavily involved in Novatek's two flagship LNG projects, Yamal LNG, completed in 2019, and Arctic LNG 2 currently under construction. It holds direct stakes of 20 percent and 10 percent respectively in these projects in addition to its minority ownership in Novatek itself.
"On 8 April new sanctions have effectively been adopted by the European authorities, notably prohibiting export from European Union countries of goods and technology for use in the liquefaction of natural gas benefitting a Russian company. It appears that these new prohibitions constitute additional risks on the execution of the Arctic LNG 2 project," explained the company.
Total Energies has drawn upon the consequences of what has happened.
Sanctions place Arctic LNG in doubt
Last month's round of sanctions further places in doubt Russia's ability to continue construction of Arctic LNG 2 and could in the medium-term also affect existing plants, such as Yamal LNG, already in operation as maintenance and availability of spare parts will become an issue.
Initial western sanctions, which targeted a number of Russian banks including VEB.RF, Otkritie and Sberbank, severely curtailed Novatek's ability to finance its ongoing Arctic LNG 2 project. Together the three banks were intended to provide $4.8bn out of $10bn project financing. 
Following Russia's invasion of Ukraine, a number of western energy majors, including Exxon Mobil, BP, Shell and Equinor opted to end their involvement in Russian joint ventures. Total, however, owing to its significant and complex exposure to the Russian energy sector, decided to continue its involvement in existing LNG sector investments with partner Novatek.
Even so, the company announced that it would not provide additional financing or exercise its options to participate in future projects.
Total's decision to write off large parts of its investments in Russian Arctic LNG signifies a fundamental shift for the company and spells further trouble for Novatek in its efforts to complete at least parts of its Arctic LNG 2 project.
"Total Energies has drawn upon the consequences of what has happened. This provision of around $4 billion shows that TotalEnergies is starting to turn the page," explained a company spokesperson last week. 
The West exit Russian Arctic
Total is far from the only western company involved in Novatek's LNG projects. German multinational chemical company Linde involved in the engineering, procurement and construction of Arctic LNG 2, also decided to exit its operations.
"Linde is committed to scaling back its operations by ceasing supply to certain customers and divesting industrial assets to reduce its footprint in the country," the company stated.
Similar decisions have been taken by Germany conglomerate Siemens and French oil and gas company Technip.
It is hard to assume much work can be done after June.
"The EU sanctions now target LNG goods, and LNG technology and services more directly, making the execution of the project more complicated, even maybe highly complicated," stated Technip Chief Executive Officer Arnaud Pieton.
The latest round of EU sanctions also applies to contracts already signed and includes a firm deadline of May 27 to conclude any outstanding deliveries. This places Novatek in a race against time to procure essential equipment and technology before deliveries from the EU to Russia will stop.
"It is hard to assume much work can be done after June," concludes Pieton.
Scale down Arctic operations?
Novatek's Arctic LNG 2 project consists of three LNG production lines each pre-assembled at a work yard outside Murmansk before being towed to the Gydan peninsula for installation. According to industry reports, the first production line is between 85-98 percent completed making it highly likely that Novatek will be able to place it into production.
However, the prospects to complete the second line, around 40 percent completed, and third line, yet to be started, are much bleaker if financing and technology sanctions remain in place.
In addition to sanctions related to its LNG projects, Novatek is also faced with a potential shortage of its specialized Arc 7 ice-capable LNG carriers which transport the LNG to markets in Europe and Asia.
Here the challenge is two-fold. 
For one, many European countries have barred Russian ships from entering their ports. This requires lengthier voyages to the east in order for Novatek to instead sell its LNG in Asia. It may not have a sufficient number of ships to make these longer trips, which on average take around twice as long as the short voyages to Europe.
And second, Novatek will be unable to procure additional LNG carriers. South Korean shipyards, which are in the process of constructing the next generation of Arctic LNG carriers for Novatek, are bound by sanctions against Russian banks placing in doubt if these ships will be constructed. 
Similar question marks exist surrounding Novatek's plans to deploy two LNG transshipment hubs, one off the coast of Murmansk and one in the Far East, in which Total also holds a 10 percent stake. Novatek did not reply to inquiries if these hubs will be completed.