Russian Fishing Vessels Now Only Allowed Access to Three Northern Norwegian Ports – And Will Be Controlled at Each Docking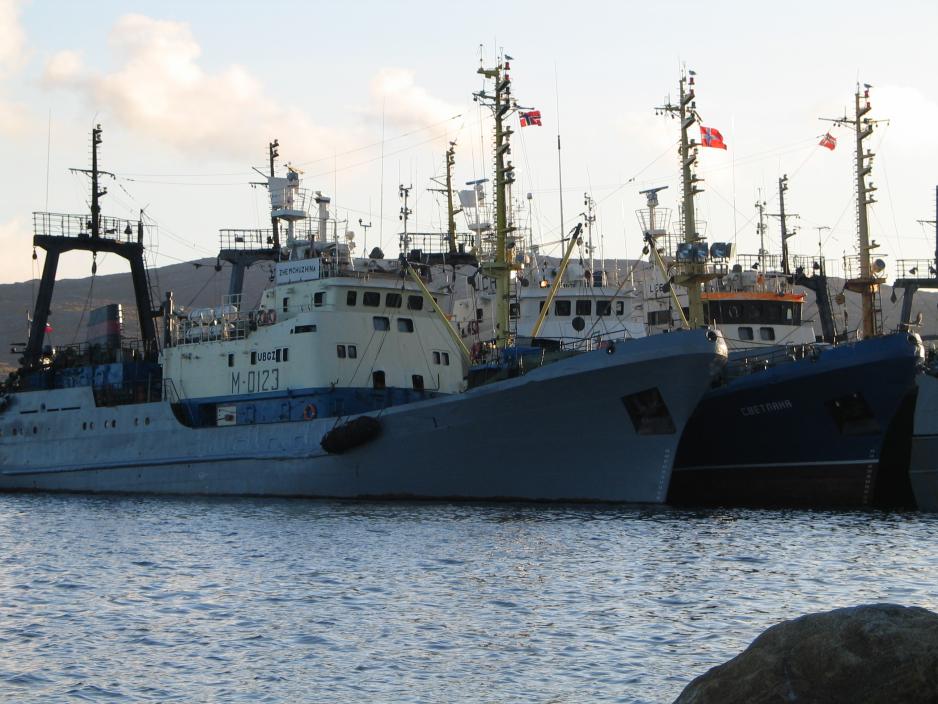 The Norwegian government has decided that Russian fishing vessels will only be allowed to dock in Kirkenes, Båtsfjord, and Tromsø. They will also be inspected upon arrival. "We now have intel which indicates a need to increase control of these," says the Norwegian Minister of Foreign Affairs.
On Thursday afternoon, the Norwegian government announced that it is restricting access to Norwegian ports for Russian fishing vessels, which are exempt from the already existing port ban. 
"The recent serious developments with Russia's unacceptable annexation of Ukraine, the attacks on gas pipelines in the Baltic Sea, and increased drone activity [in the North Sea, editorial note], have made the government decide to further strengthen preparedness," says Norway's Minister of Foreign Affairs Anniken Huitfeldt (Labor) in a press release. 
"We have kept a close eye on Russian activity in Norwegian waters and Norwegian ports to avoid Norway becoming a transit country to illegally transport goods to Russia. We now have intel which indicates a need to increase control of Russian fishing vessels," continues Huitfeldt. 
Customs and Police are mobilized
Russian fishing vessels will now only be allowed access to ports in Kirkenes, Båtsfjord, and Tromsø. These are the Norwegian ports they most frequently visit. Customs officers will also inspect the vessels.
"The Ministry of Finance has asked the Norwegian Customs Service to increase control so that all Russian fishing vessels covered by the exception that make port calls at the three ports in question will be physically checked," says the Minister of Finance Trygve Slagsvold Vedum (Center).
"I have asked the Police to cooperate closely with Customs. The Police will increase visibility and patrolling of the ports in question," adds the Minister of Justice and Public Security Emilie Enger Mehl (Center).
Norway is vulnerable but prepared in this tense security situation, according to the Minister of Foreign Affairs.  
"When more and more of the borders towards Europe are closing, it makes us vulnerable. It increases the risk of illegal activity through Norway. We are keeping a close watch on any developments and we are ready to implement further measures if necessary," says Huitfeldt. 
The important fishery cooperation
Russian fishing vessels have thus been and still are partially exempt from the existing Norwegian port ban vis-à-vis the Russian side, the basis for which is that sanctions against Russian fishing boats could undermine the essential Norwegian-Russian fishery cooperation. 
Norway and Russia have cooperated for many decades on managing joint fish stocks in the Barents Sea, such as the world's largest cod stock.
In two weeks, the Norwegian and Russian authorities are scheduled to determine quotas for 2023 on the basis of advice from marine scientists in both countries. They recommend, among other things, a significantly lower cod quota.
"Norway has cooperated with Russia on the fishery for almost 50 years, including throughout the Cold War. We have an important responsibility to ensure proper management of the fish stocks that we share with Russia," says the Minister of Trade, Industry and Fisheries Bjørnar Skjæran (Labor) and continues: 
"We are reliant on functioning fishery cooperation with Russia to make this happen. The exception for Russian fishing vessels therefore remains but is hereby narrowed."
According to the Norwegian government, the changes will be implemented shortly. 
This article was originally published in Norwegian and has been translated by Birgitte Annie Molid Martinussen.