Russian Court Orders Mining Giant to Pay Nearly $2 Billion for Arctic Spill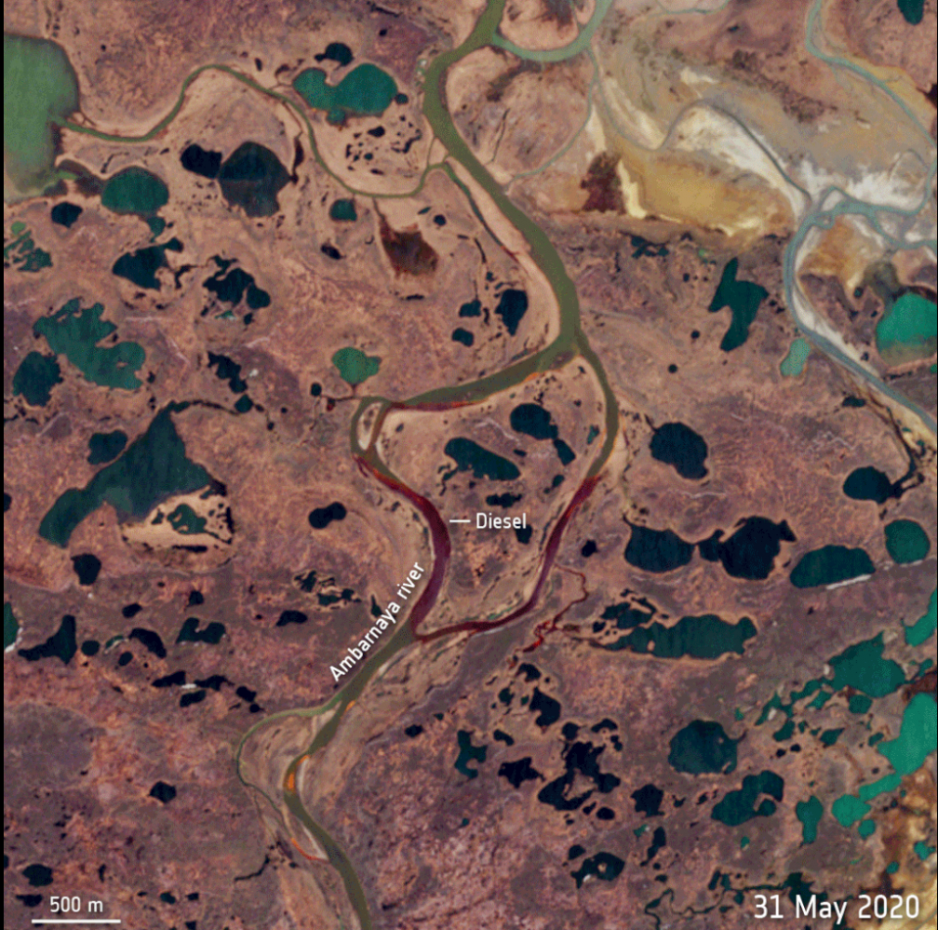 A Russian court has ordered a mining company involved in a massive Arctic fuel spill last year to pay approximately $1.96 billion in compensation.
As Bloomberg reported, the court sided with Russia's ecological watchdog agency, the Federal Service for Supervision of Natural Resources, which had demanded MMC Norilsk Nickel (Nornickel) to pay an amount slightly more than was decided by the court.
The mining company had argued that, according to its own estimate, it only owed approximately $287 million.
Russian President Vladimir Putin in June approved a state of emergency after a Nornickel spill dumped about 20,000 tons of oil into a river. The company at the time attributed the accident to "a sudden sinking of supporting posts in the basement of the storage tank."
The same month, the mining company spent more than 5 billion rubles on cleanup costs for the spill, Bloomberg reported. More than 33,000 tons of water and fuel mixture had been collected in the area and more than 172,000 tons of contaminated soil had been removed. 
The company the next month reported an additional Arctic spill, this time with about 44.5 tons of fuel spilled as a result of depressurization that lasted about 15 minutes.
The court's decision now, which could become Russia's largest environmental penalty, will be studied carefully by Nornickel, the company stated in a press release, though a spokeswoman declined to say to Bloomberg if the mining corporation would appeal the court's ruling. 
Svetlana Rodionova, head of the Russian environmental agency, celebrated the court's decision, writing in an Instagram post.
"We Won!!! Ecology is everyone's business!!!"
Nornickel shares fell as much as 3.6% on Friday and were down 2.6% as of 6:14 p.m. in Moscow.