Expedition Cruise Operators Formalize Ban on Dirty Heavy Fuel Oil in the Arctic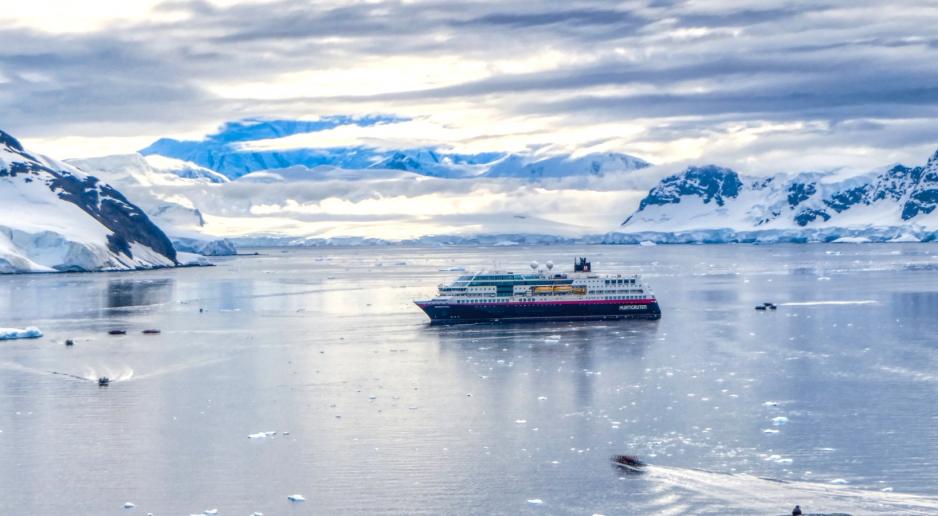 While the IMO has not been successful in its attempts, expedition cruise operators have now formalized a self-imposed ban on the use of heavy fuel oil in the Arctic. Environmental organizations praise the decision.
As Arctic sea ice is melting, more and more vessels are traveling through the Arctic Ocean and along North Norway's coastal waters. Most of these ships use and carry HFO, also called residual fuel oil, which is a leftover product of the refining process and is an extremely viscous type of fuel.
It represents a large source of harmful emissions, such as sulphur oxide and particulates, including black carbon.
In case of an accidental spill, it poses a grave risk to the region's marine environment, with effects lingering for many years or even decades.
Self-imposed ban
Some shipping operators, mostly notably Norway's Hurtigruten, have phased out the use of HFO in an effort to protect the Arctic marine environment.
However, a comprehensive ban of the fuel has thus far proven elusive and an official ban under the auspices of the IMO is at least 4-5 years into the future.
And the region's two largest countries accounting for nearly two-thirds of HFO use, Russia and Canada, have not committed to the ban yet.
Now, the Association of Arctic Expedition Cruise Operators (AECO) has approved a self-imposed ban on the use and carriage of HFO in the Arctic. While AECO members previously refrained from using this type of fuel, it has now become a mandatory guideline. 
"AECO represents the great majority of operators that offer expedition cruising in the Arctic. By formalizing this ban, the expedition cruise industry is sending a message to decision-makers that it is time to act to protect the Arctic from the risk of HFO pollution," explained Executive Director Frigg Jørgensen.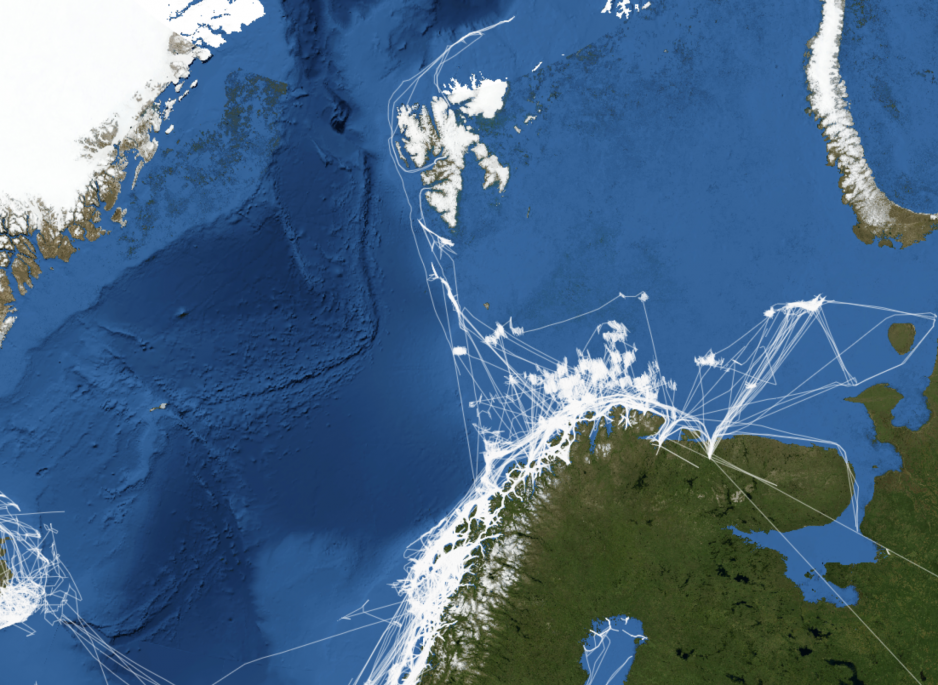 Expedition cruises leading the way
Environmental advocates laude these latest efforts, but caution that the ban is limited number of small-size expedition vessels and does not include the much larger conventional cruise ships. AECO represents around 50 ships and 10 yachts, with additional provisional and affiliate members. 
Arctic governments and the International Maritime Organization Members need to listen to this clear message from the expedition cruise operators
The decision sends a strong signal to governmental decision-makers, explains Dr. Sian Prior, Lead Advisor to the Clean Arctic Alliance, an advocacy group pushing for a ban of HFO.
"It demonstrates that not only is it possible to ban the use and carriage of HFO in the Arctic, but that the expedition cruise sector is prepared to lead the way. [However], the conventional cruise industry still has a long way to go towards getting rid of HFO, but hopefully they will eventually follow the lead of the expedition cruise industry."
HFO is an Arctic nightmare
In contrast to "regular" oil spills which disperse, HFO emulsifies in sea water and forms a chocolate mousse-type paste that is extremely difficult to recover, even more so than unrefined crude oil.
The Exxon Valdez accident off Alaska's coast in 1989 spilled 250,000 barrels of crude oil and is still considered one of the worst environmental disasters.
More recently, the Selendang Ayu ran aground off Alaska's Aleutian Islands losing nearly 10,000 barrels of HFO in 2004, with detrimental effects to fish stocks and pristine coastal areas.
Norway's Arctic has not seen any major oil spills, with the country's second-largest occurring south of the Polar region in the North Sea in 2007 when the tanker Navion Britannica lost around 25,000 barrels.
HFO is the most-consumed marine fuel in the region accounting for almost 60 percent of all fuels, followed by distillates, a cleaner type of marine fuel, at 38 percent and Liquefied Natural Gas at one percent.
In total ships traveling throughout the Arctic carried more than 830,000 tons of HFO on board in 2015, more than twice the figure of 2012.
The IMO has been working towards a ban of HFO in the Arctic for nearly a decade. The debate began in earnest in 2011 when a similar ban took effect in the waters around Antarctica. So far, the use of HFO is only banned around some of the waters of the Norwegian archipelago of Svalbard.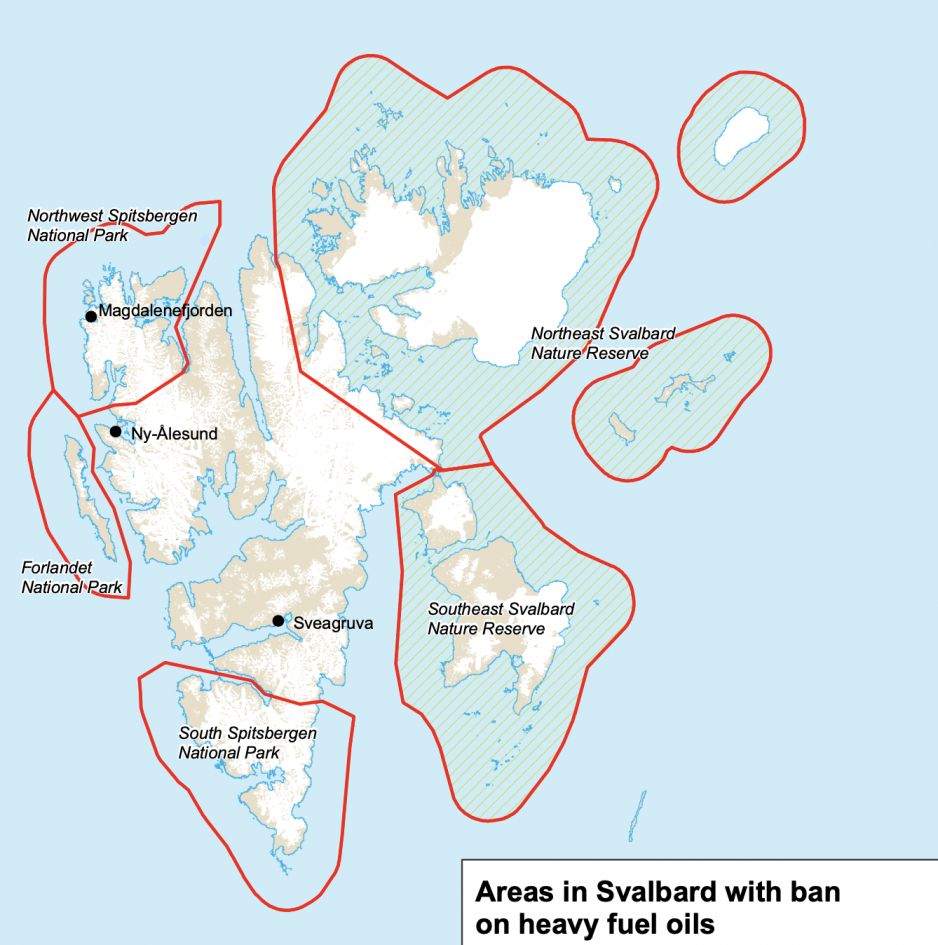 Banning all Arctic shipping?
The switch to lighter fuels, called distillate fuels, or even cleaner Liquefied Natural Gas (LNG) and the use of filters can reduce black carbon emissions, which accelerate sea ice melt when dark particles cover the ice's white surface, by 90 percent.
And while banning HFO is a "welcome and very necessary step forward," according to Prior, CO2  there is growing activism among a number of shipping operators and global companies to refrain from operating in the region all-together. 
Over the past few months three of the world's five largest container shipping companies, CMA CGM, Hapag Lloyd, and MSC, have pledged to not ship via the Arctic. This was followed by Nike and numerous other companies promising not to use Arctic routes to transport their merchandise as part of the Ocean Conservancy's Pledge Against Arctic Shipping. 
Public Relations costs of Arctic Shipping
Environmental activist and Arctic shipping experts have raised the question if the public relations (PR) costs of operating in the Arctic Ocean are becoming too high for companies.
A number of operators have launched "zero-emission" vessels bolstering their public environmental image.
Hurtigruten, took ownership of the first hybrid-powered ice-strengthened expedition cruise ship in June 2018, with a second to follow in May 2019 and a third currently on order. The vessels are able to operate for short stints on silent, emission-free fuel cells.
Ponant, a French cruise-ship operator with frequent voyages to the Arctic, also announced earlier this year that it is building a hybrid LNG-battery powered cruise ships for Arctic operations. 
As the public is increasingly becoming aware of climate change and its impact on the Arctic region, could concerns about a company's public image and the PR costs of an accident become an important factor to stymie of Arctic shipping?
"It is difficult to say if Arctic shipping has become too costly from a PR perspective - it certainly would be appalling PR for any company to suffer a HFO spill in the Arctic's near pristine ecosystem," explains Prior. 
While western shipping companies, like Hapag Lloyd and Nike, may be shying away from the Arctic, Russia and China continue to send growing numbers of vessels along Russia's Northern Sea Route. Driven by the exploration of oil and natural gas, Arctic shipping along Russia's NSR has seen record level each of the past ten years.
The number of ships operating in the Arctic using HFO has increased by 30 percent between 2015-2017, warns Prior. Thus, a comprehensive ban of HFO by the IMO remains urgently needed to move beyond a voluntary ban by a small select group of vessel operators.