Planning of the Arctic Railway route has started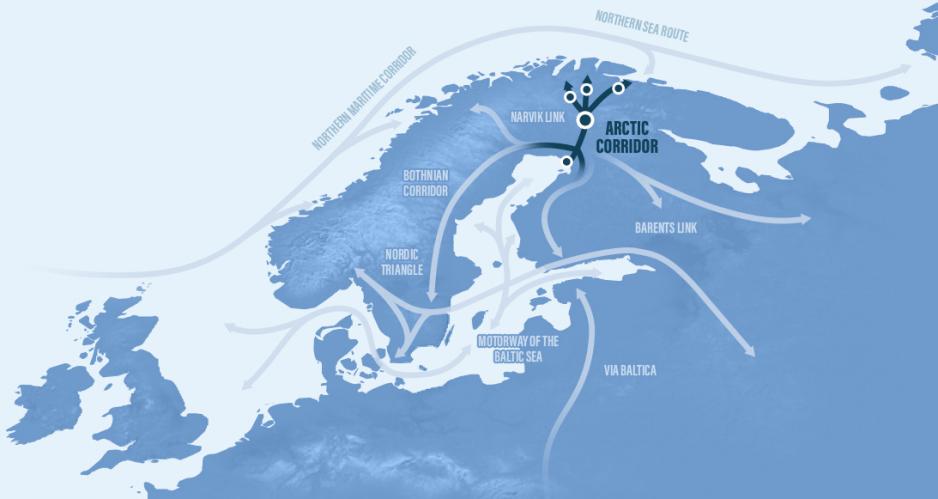 The Finnish Transport Agency together with Norwegian railway authorities have started a study in order to explore the possibilities for constructing the Arctic Railway and to examine its profitability. -

The Finnish Transport Agency together with Norwegian railway authorities have started a study in order to explore the possibilities for constructing the Arctic Railway and to examine its profitability. - The route should be Rovaniemi – Kirkenes, says Major Rune Rafaelsen of Sør-Varanger.


- We have started the regional land use planning in Northern Lapland. Regional land use planning in Finland defines the areas that are significant for the development of the region and it will take 3-4 years, says Timo Lohi, development manager at the Region of Northern Lapland municipality.

Defining Arctic Railway route to Kirkenes is according to Lohi, perhaps the most extensive project in the process. It is estimated to be ready end of 2019.
- We will study 2-3 different railway lines to Kirkenes, via Neiden, via Pasvik, and compare them with each other. Also cost analysis will be prepared. Several studies are also included in the process, such as impacts on transport system, industry, mining industry, tourism, people, sami culture, reindeer herding and nature, says Lohi.

Challenges  are related to several things.

- Our challenges are related to especially sami culture, reindeer herding and nature. Is it possible to find a route which is viable and has as little negative effects as possible? What are the costs of this route, asks Lohi. 

Preliminary results of Arctic Railway route will come Spring 2018.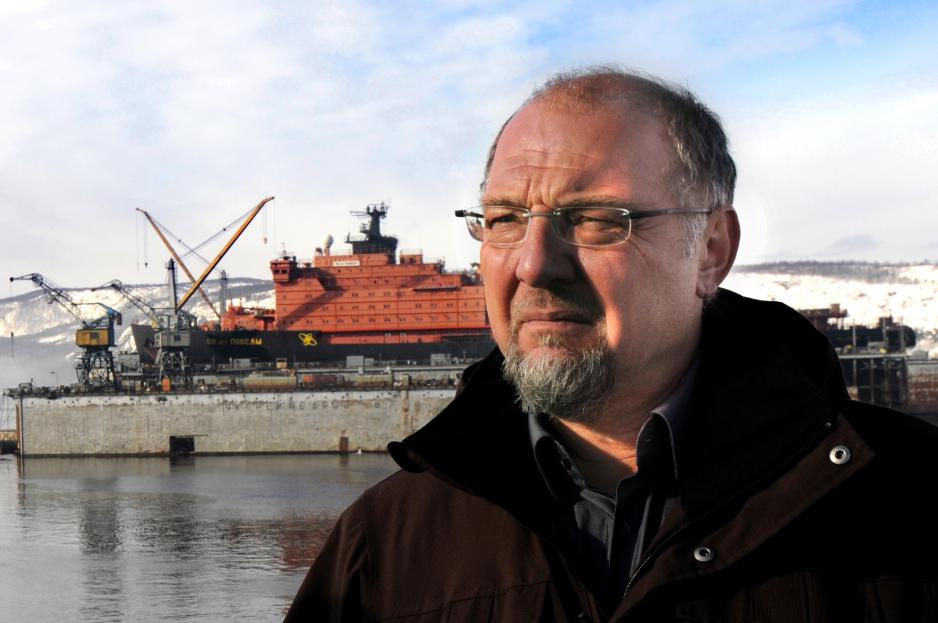 Joint study
Along with regional land use planning in Northern Lapland, Finland and Norway are preparing a joint study on possibilities of constructing the Arctic Railway and to examine its profitability.
- This study will be ready by the end of February 2018, says Lohi.
Mayor Rune Rafaelsen of Sør-Varanger says the railway project is underway. 
- I will be meeting with Transportation Minister Kjetil Solvik Olsen together with State Secretary Tom Cato Karlsen on September 29, in order to lift this project higher up in the system. If Norway is to take a leading role in Arctic logistics in the future, we have to nail this. We have to stop picking up old battles about the railway route and decide on one of them. The route should be Rovaniemi - Kirkenes.
Rafaelsen is very pleased that the joint study has now commenced, and argues that it is important for Norway to engage rather than let Finland and the EU take the lead.
- Norway has never taken the initiative to new infrastructure in the Norwegian High North. Now that Finland creates this rather new situation in the Arctic, we have to jump onboard and participate.

Challenges

According to Rafaelsen, there will always be challenges related to construction of infrastructure in large desolate areas with indigenous population and activities.
- We should not hide the fact that all infrastructure comes with a downside, however, if we want activities in the High North we must do something. We can create crossing areas for the reindeer herds and consider the industry's needs in that respect. Nevertheless, if we are to have future dynamic relations in the High North, this railway represents a unique opportunity.  It will cost, but as do all railways at the outset, says Rafaelsen.
Also read:

Arctic Railway project: – No time to lose
---
FACTS:


Arctic Corridor introduces new global logistics route and Arctic Railway Rovaniemi-Kirkenes.

Northern Sea Route provides 40 % faster alternative for transports between Asia and Europe compared to the sea route through Suez Canal. Barents oil & gas projects and mining industry in Lapland are the main drivers supported by tourism.

Arctic Corridor provides huge possibilities for new Arctic businesses.
(Source: Arctic Corridor)
---
FACTS:
Transport potential for the Arctic railway, 2020–2030: 
Oil and gas industry (Barents Sea, 

northwestern Siberia, Norwegian coastal 

areas)

Mining industry (Russia, Norway and 

increasingly also Finland)

Forest industry (northern Finland, 

northwestern Russia)

Fishing industry (northern Norway, 

Murmansk)

Tourism (Saariselkä, Pyhä-Luosto, Levi, 

Ylläs)
(Source: Arctic Corridor)
---