Norwegian MFA: Low Tension in the High North Should Still Be Our Aim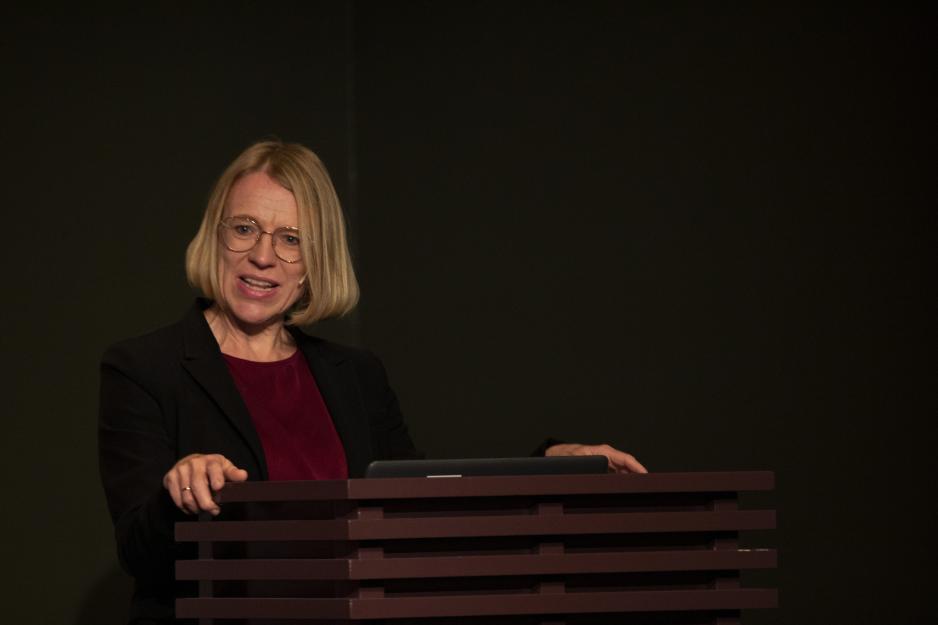 Balancing between deterrence and reassurance is still important in the Norwegian security policy – and low tension in the North is still something to aim for, says Norwegian MFA Anniken Huitfeldt at the Russia Conference on Tuesday.
"We still have to rely on deterrence and reassurance to further our own security. Our saying High north, low tension should remain our vision for a better future," says Norwegian Minister of Foreign Affairs, Anniken Huitfeldt (Labour), on Tuesday.
"We will continue to cooperate in areas where Norway and Russia have common interests. But we will not explore new areas of cooperation with a regime that is conducting a brutal aggression against a neighbouring state. And we have frozen most of our government-to-government cooperation with Russia."
This is an excerpt from Huitfeld's speech at the Russia Conference of 2022 in Oslo, a yearly event by the Norwegian Institute of International Affairs (NUPI). This year's version was also arranged in collaboration with the Fridtjof Nansen Institute (FNI).
Here, the minister draws upon familiar Norwegian Russia policies, both older and newer, which span foreign, security, and defense policy. It is also central to what is called the Norwegian High North Policy (a policy which also covers the Arctic). 
However, the fact that central policy dimensions are largely fixed, as illustrated by the continuation of deterrence and reassurance as tools, does not equate to a standstill.
Calibrated deterrence is more relevant than it has been for decades. 
Fine tuning
Balancing between deterrence and reassurance towards Russia can be understood as twofold, says Research Fellow Ingeborg Nortvedt Bjur at the Norwegian Institute for Defense Studies and the University of Oslo.
Bjur has written an article about this topic in The National Defense Magazine - Norway, which is an edited version of a new report to the Norwegian Defense Commission. 
According to her, the first balancing act can be referred to as the small state's calibrated deterrence strategy. Calibration, or fine tuning, consists of deterrence with certain moderating or reassuring measures to avoid provoking the great power neighbor in the North.
Among other things, this is about the notion that Norwegian military presence in the border areas to Russia will be less provocative than, for example, American presence, and that Norway emphasizes coordination of allied activity in the High North with the aim of low tension. 
Weighting
The second balancing act can be regarded as weighting between deterrence and reassurance as two more separate paths that Norway can take simultaneously toward Russia. Measures taken along the two paths can conflict with each other.
Traditionally, the Norwegian Ministry of Defense and the Norwegian Armed Forces (as well as NATO) are important actors on the "path of deterrence", where they can utilize the mentioned calibration strategy to decrease the military sting.
On the path of reassurance, with political and people-to-people contact and cooperation in the center, the Ministry of Foreign Affairs and the Norwegian Barents Secretariat, for example, are central actors. The cornerstone of this path is a focus on cooperation rooted in a rules-based international order, and on joint European security in the broadest sense (i.e. beyond NATO).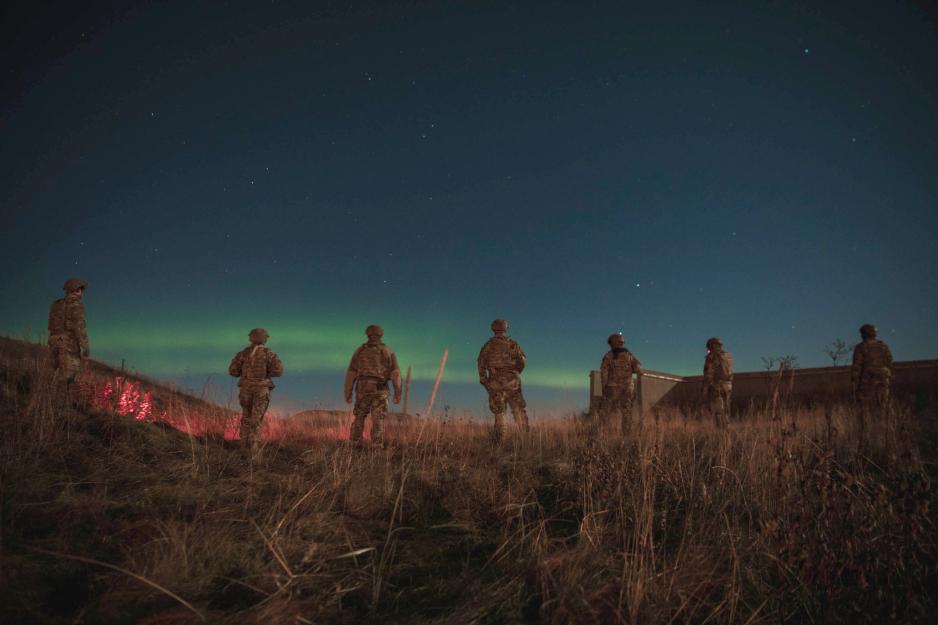 Emphasis on calibrated deterrence
Following the end of the Cold War, the path of reassurance has been given the highest priority, Bjur highlights. The research fellow points to the idea of "weaving Russia into an international pattern of cooperation". 
In the time after Russia's annexation of Crimea in 2014, the attention has turned more towards deterrence – and then this year's full-scale invasion of Ukraine became another watershed.
Bjur refers to, among other things, a change in Huitfeldt's statements from February to October, and summarizes the following:
"Now there is no longer any doubt: In the assessments of how Norway will meet today's Russia, the mechanisms in the first balancing act – calibrated deterrence – is more relevant than it has been for decades," she writes.
Dualism
That there is currently a particular emphasis on deterrence, with some elements of reassurance, is illustrated by large-scale allied training activity in Northern Norway last week, for example.
As a preventive or de-escalating activity, the Norwegian Armed Forces continue its dialogue with the Russian Border Directorate about border control and search and rescue, as well as with the Northern Fleet about the military activity to avoid misunderstandings. That was reported by NRK early in November.
At the same time, Norway and Russia have agreed upon a fishery agreement for 2023 this fall, something which can be placed within the second balancing act and which probably serves as reassurance for both parties.
Fishery management in the North is precisely an area where the countries have common interests, according to FNI researcher Geir Hønneland. The Norwegian MFA probably had this field in mind regarding the above-mentioned statement about continued collaboration.
We seek to maintain flexibility in our Russia policy.
Leeway
"We seek to maintain flexibility in our Russia policy. At the same time, it is more important than ever to work for a common Russia policy among our partners and allies," Huitfeldt also highlights at the conference.
The MFA points out that European countries have had different approaches to Russia throughout the years and she outlines central points of departure for Norway's outlook:
"There have been diverging views on the need for cooperation. On the need for deterrence. On the value of close economic ties and mutual dependence in the field of energy."
"Norway's view has been shaped by our NATO membership. But also by our close ties with Russia in the North. By our pragmatic and practical cooperation with Russia. And by our history, in particular the liberation of Eastern Finnmark during the Second World War. But this experience is different from that of our partners who suffered from decades of Soviet occupation," she says and continues: 
"For the past ten years, these various views on Russia have converged. We can now speak of a more united approach to Russia. In particular after the 24 of February."
An important point in this respect is Finland and Sweden's likely upcoming NATO membership, which Huitfeldt believes will contribute to a common approach to the defense of Northern Europe.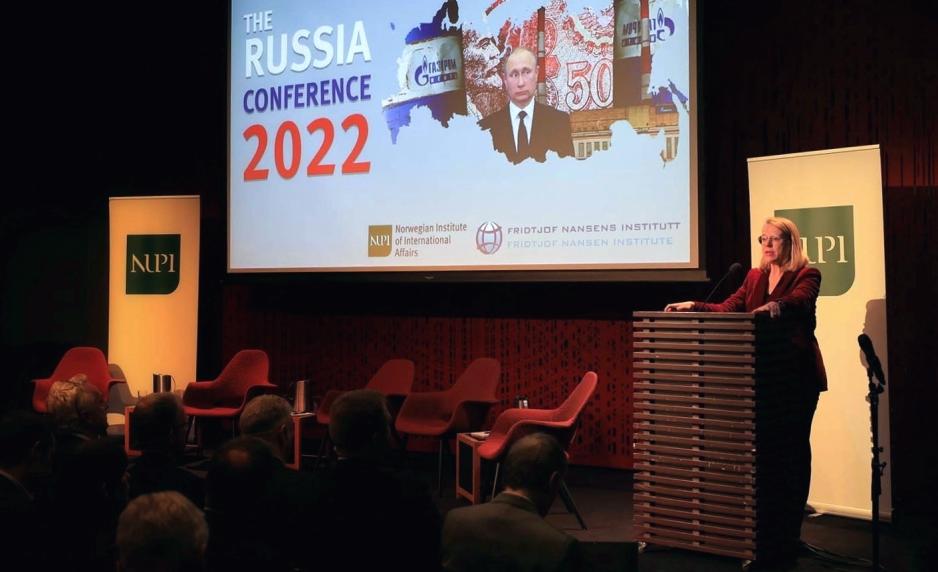 Worth a try
The minister also makes an indirect contribution to the debate on whether Norway's Russia policy since the Cold War has been too naive.
In hindsight – with today's knowledge of Russia's large-scale warfare against a neighboring country – several have believed that the Norwegian small state has placed too much emphasis on dialogue and cooperation across the Russian border rather than critical distance and focus on military security and civil preparedness.
"In the early 1990s, we had hope. As Minister of Foreign Affairs, Thorvald Stoltenberg fathered the Barents cooperation. Built on much the same thinking that underpinned European integration after World War Two," says Huitfeldt.
"We were hoping that a reborn Russia would become like us. This hope was dashed within a few years. But it happened gradually. There were bright spots along the way. And we worked for a long time to engage Russia in broad international cooperation. In the belief that this would contribute positively to a democratic, prosperous Russia."
"We were right to try," she believes and goes on:
"But our efforts failed. On the 24 of February, this became clear to everyone. Russia rejected dialogue. Instead, it chose a war of aggression."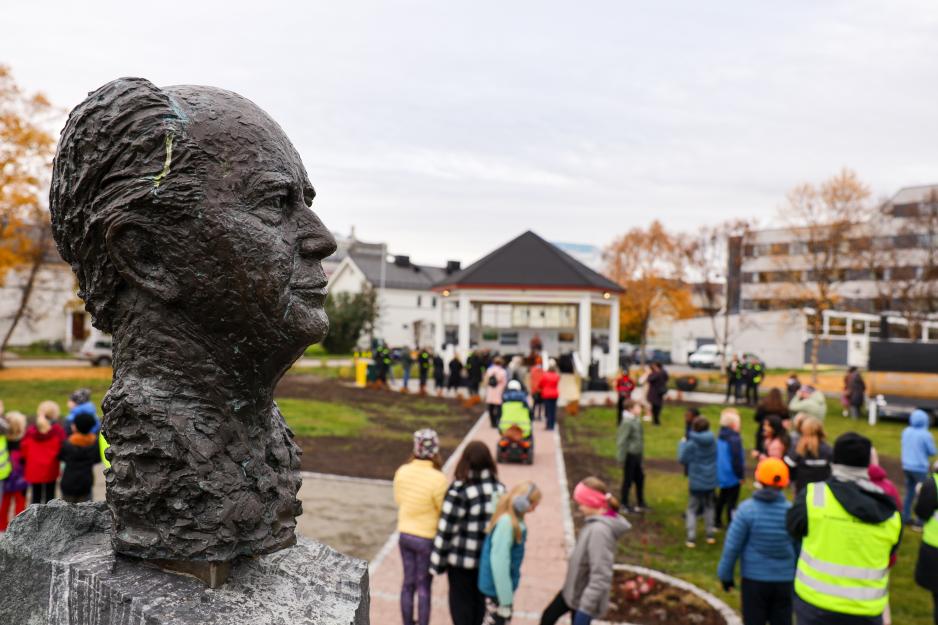 A look at today's Russia
Continuing, Huitfeldt paints a picture of the Russia that she considers Norway to be facing in the present and in the foreseeable future:
"A radicalized regime with clear totalitarian features. A regime that violates international law. That violates human rights and the fundamental freedoms of all its citizens. That is waging a brutal war against a neighboring country. And that poses a threat to our and our allies' interests."
"Russia has underestimated Western unity. And overestimated its own power and influence. There are signs that the course of the war may have changed. On the battlefield, Ukraine now has the initiative. Europe's dependence on Russian gas is coming to an end with Norwegian assistance. For Russia, the invasion of Ukraine has been a massive miscalculation," says the MFA.
At the same time, the war is not over, she emphasizes.
In the coming months, our resilience will be severely tested.
Must be prepared for tougher times
"We must be prepared for worse. Our resolve will be tested in the coming months. Ukraine will still need large-scale support," says Huitfeldt.
With this, she expresses herself along similar lines as Finland's President Sauli Niinistö (National Coalition Party) did when he visited Norway in October and spoke at a NUPI seminar. The topic was the Nordic approach to the European security situation.
"In the coming months, our resilience will be severely tested. There are dangerous scenarios that we can and should anticipate," said Niinistö and continued:
"We must be vigilant. We must be ready for hard choices. And we must make them by sticking together. For us Nordics, this should be a natural instinct."
In late summer, the Nordic Prime Ministers gave their Ministers of Foreign Affairs and Defense, as well as the Defense Chiefs, a mandate to carry out broad reviews of opportunities regarding new major steps in Nordic security and defense cooperation.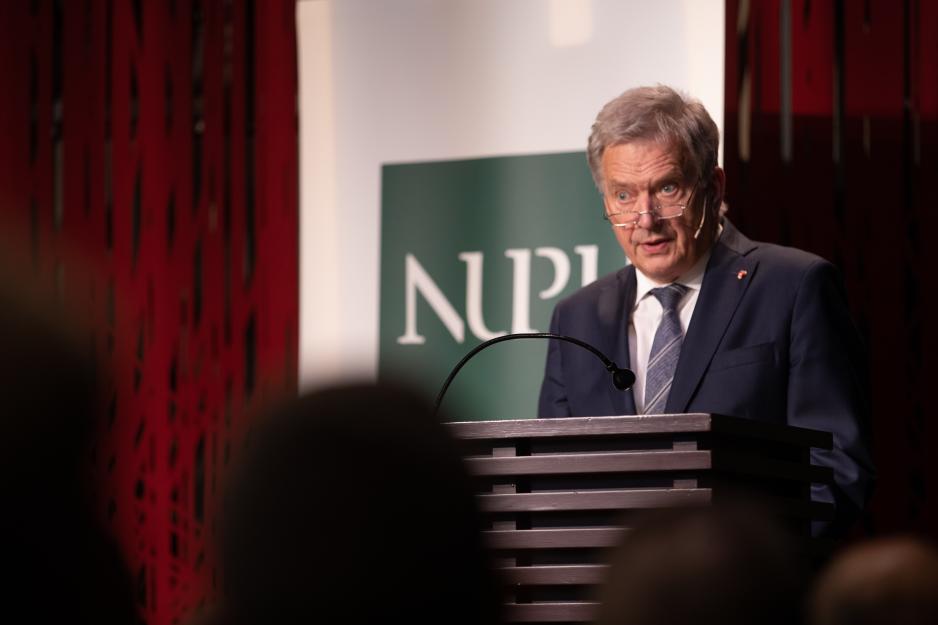 A possible dramatic change of power
With regard to possible scenarios we should be aware of, Huitfeldt points out that the partial military mobilization in Russia means that the claws of the war are reaching further into Russian society –  and thus contributes to growing discontent.
"There is increasing uncertainty about the political situation in Russia. About the degree of political stability. I will not speculate today – but we know that Russia has undergone rapid and dramatic political changes before. We must be prepared for it to happen again."
Such a change could entail a change of power for better or worse, seen with Western eyes, but possibly also extensive chaos and state collapse – with a potentially large impact on neighboring countries such as Norway and Finland.
Good decisions require knowledge.
Important knowledge about Russia
In an arena such as the Russia Conference, which gathers Norwegian and international Russia researchers, politicians and other stakeholders, the Norwegian MFA also contributes with words of appreciation to the producers of knowledge.
Huitfeldt expresses gratitude for the insight and input from many in the audience when faced with questions about how contemporary Russia should be understood.
At a time when many areas of contact and cooperation with the Russian side have been suspended, including research and education, she also signals a desire to safeguard Norwegian expertise on Russia.
"Good decisions require knowledge. In this bleak situation, we need your knowledge and expertise more than ever. That is why your work is of utmost importance for me – and the government. But it is also important for Norwegian society. And as a contribution to informed debate about our relationship with Russia," she says. 
The topic for this year's Russia Conference was the impact the Ukraine war and sanctions have on the Russian economy and energy sector, as well as how the country's approach to global decarbonization and climate change is changing.
This article was originally published in Norwegian and has been translated by Birgitte Annie Molid Martinussen.