The Norwegian Government Strengthens Preparedness of the Armed Forces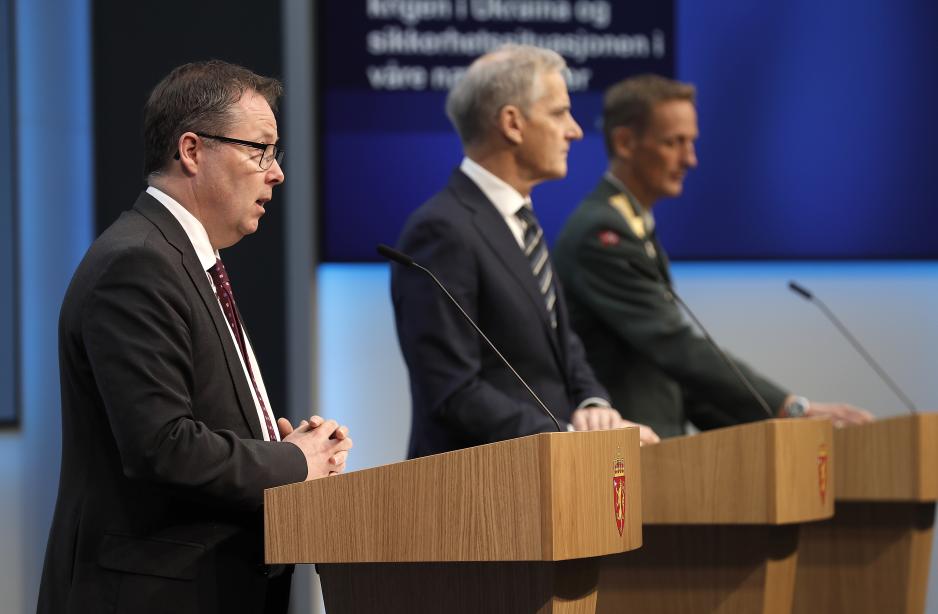 The Norwegian Armed Forces are raising its level of preparedness from today, Tuesday. The military activity will be adjusted according to the serious security situation Europe finds itself in.
"Following professional advice from the Chief of Defense, the government has decided to strengthen its military preparedness," said Norwegian Prime Minister Jonas Gahr Støre (Labour) during a press conference on Monday. The Norwegian Armed Forces are thus moving into a new phase of its set of strategic plans from Tuesday, November 1st.
Together with Norwegian Minister of Defense Bjørn Arild Gram (Center) and Norway's Chief of Defense General Eirik Kristoffersen, Støre explained why the Armed Forces are strengthening its preparedness at this point.
"We are currently facing the most serious security policy situation in decades. There are no indications of Russia expanding its warfare to other countries, but the increased tension makes us more exposed to threats, intelligence, and influence. That makes it necessary for all NATO countries to be more vigilant," said the prime minister.
Uncertain situation
Both Støre and Gram clarified that the decision to strengthen the preparedness of the Armed Forces is not made on the basis of a single incident, but is made in accordance with security policy developments over time. 
Since December last year, the Norwegian Armed Forces have implemented a number of measures, and further measures are now being taken to strengthen the ability to be as prepared as possible, and able to detect and ward off complex threats in close cooperation with civilian agencies, said Chief of Defense Eirik Kristoffersen.
"The most important task of the Armed Forces is to preserve our peace and security and to prevent conflict. In order to solve this task, we must adjust our activity to the situation we find ourselves in at any given time. We are now doing just that by reprioritizing parts of our planned activities in order to strengthen our preparedness, our operational ability, and our endurance," he added.
We are now enabling the Armed Forces to stand in this situation over time.
Reprioritizing resources
Minister of Defense Gram specified that the Armed Forces' activity will be adjusted in the time coming. Good situational awareness in the sea areas in the North will be a prioritized task.
That the Armed Forces are now reprioritizing resources will show itself as increased activity in some fields, such as maritime surveillance, Kristoffersen added.
The Armed Forces are looking at the possibility of getting the new maritime surveillance planes P-8 in the air sooner than planned, according to the general. They are also looking at faster purchases of important materials and they are canceling an F-35 exercise in the US to ensure preparedness in Norway, among other things.
"The tasks that ensure preparedness right here and now will be prioritized. Not all that is done will be visible and we cannot speak openly about everything. The Armed Forces have a good overview of the situation and we are now enabling the Armed Forces to stand in this situation over time," says Minister of Defense Gram.
According to the Minister of Defense, the Armed Forces are planning to stand in this situation as it is now for at least a year."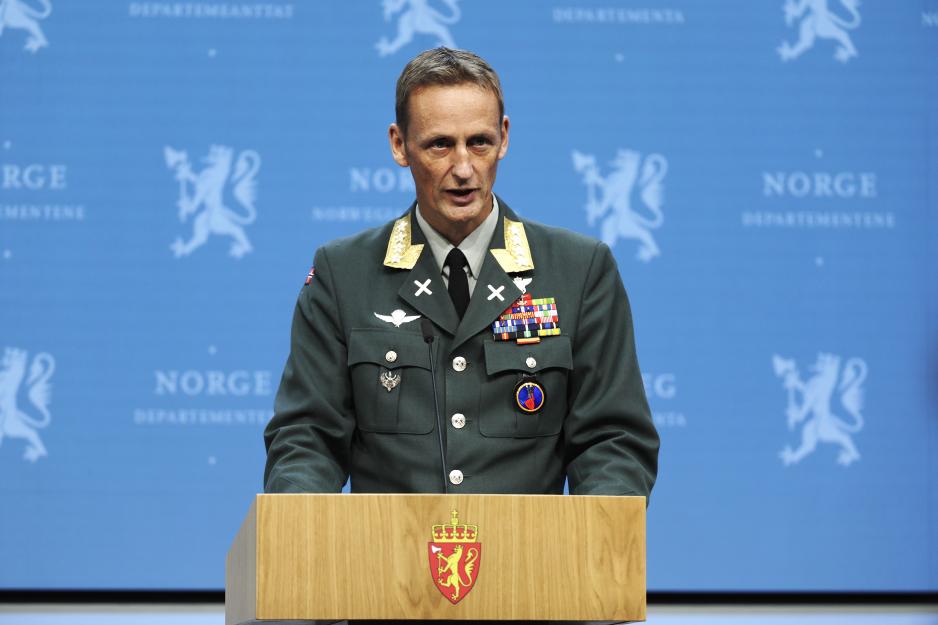 When asked whether the decision could lead to more tension in the High North, Støre emphasized that Norway does not threaten anyone, but that they are doing what is necessary to ensure safety in an uncertain situation.
"It must be clear that we are capable of taking care of our security."
"This is a signal to those who might want to challenge us. The Armed Forces are looking after our border in the North and have good control over our immediate areas," he added.
Minister of Defense Gram further clarified that the emergency response system and the strategic plans are secret.
"That is why we do not go into details about the different phases and the different levels, but we are moving into a new phase."
This article was originally published in Norwegian and has been translated by Birgitte Annie Molid Martinussen.