Norwegian Drone Enhances Emergency Preparedness on Svalbard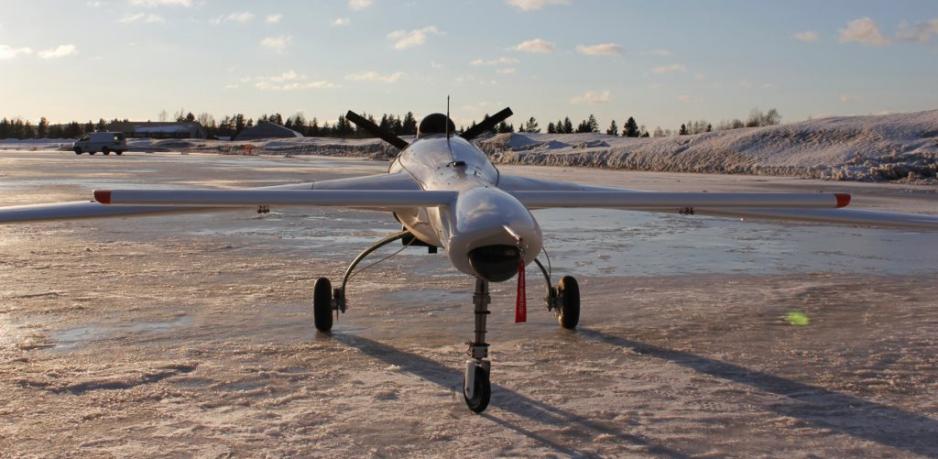 Telenor, Andøya Space Center and Robot Aviation join forces to develop and test a Norwegian drone that is to enhance emergency preparedness on Svalbard.

Telenor, Andøya Space Center and Robot Aviation join forces to develop and test a Norwegian drone that is to enhance emergency preparedness on Svalbard. – We are a solid, all-Norwegian team, says Guttorm Albrigt Hansen, CEO of Telenor Svalbard.
Commercial shipping, tourism and cruise traffic to Svalbard and surrounding seas have increased significantly in later years, a growth expected to continue. This has led to drones being used to strengthen the appreciation of situations, improve communications connectivity and the ability to manage incidents.
- Vast geographical distances and area without satisfactory connectivity for mobile communication, VHF or maritime broadband radio (MBR) in the areas around Svalbard may represent a challenge in the case of incidents, natural disasters and such, says Hansen.
Telenor will contribute to the project through putting communication devices into the drone and establishing 4G connectivity in areas that do not normally have connectivity.
- This is a rather expensive and sophisticated drone. We can put it up in the air and it can fly for 20 hours, from Harstad to Longyearbyen, in order to take a picture. That is quite a long distance. It can also withstand rough weather, and it can carry a load of 100 kilogrammes. During the weekend, we tested the drone in Ny-Ålesund using the Norwegian Coastal Administration's network, and we provided livestream from an area in which there is normally neither communication nor connectivity, Hansen says to High North News.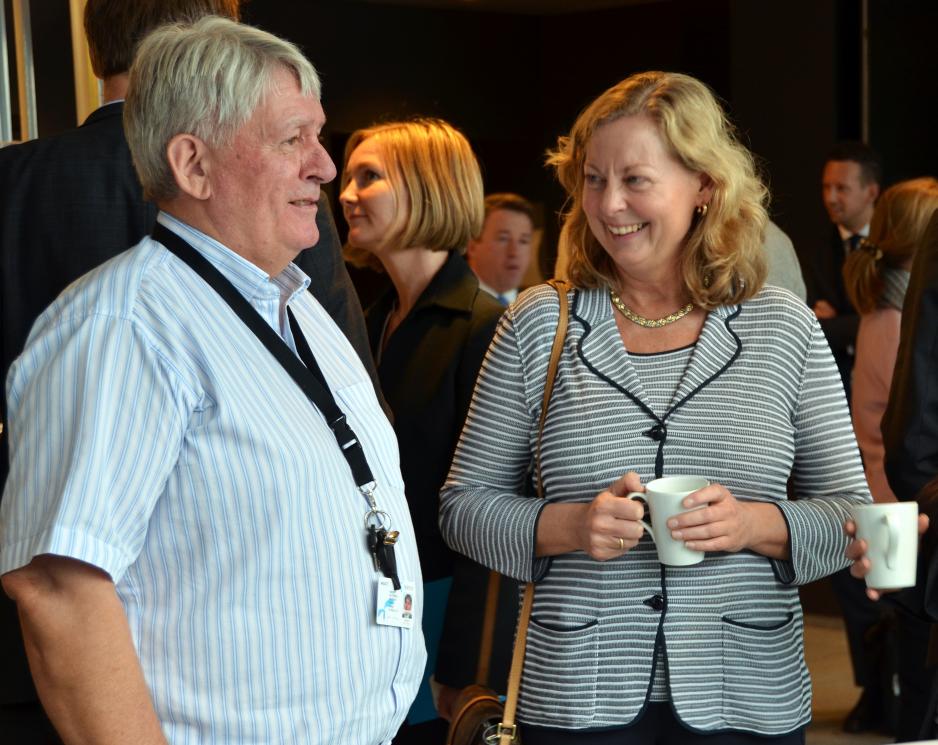 Testing preparedness drone
It is a huge leap forward towards future technology opportunities when Telenor Svalbard, Andøya Space Center and Robot Aviation join forces to develop and test a Norwegian preparedness drone that will, in addition to photo and video camera, radar or other sensors, also will have telecom equipment onboard.
- You do not have to involve people. All you have to do, is set the course and send the drone to where we want it to go. We can be in full control for instance in the case of a shipwrecking incident. This is the future. The drones are growing increasingly advanced and stable, and they can be applied to a series of tasks, says Telenor's CEO on Svalbard.
The system is, first and foremost, intended to act as a preparedness solution that is to provide communications connectivity in the case of major incidents or emergencies. In the longer run, there will also be a consideration of whether the system is suited for other purposes too, such as e.g. post-avalanche inspections and counting of animals.
- Plastic pollution is another example. One could set up a flight track every other month to a given location in order to monitor how plastic pollution increases. It will also be possible to keep an overview over oil spills, Hansen says.


Saving lives without risk
Manager Terje Kristensen at the Drone Division of Andøya Space Center is positive to the fact that no human lives will be at risk should an emergency arise.
- The drone really proves its worth in an emergency situation. We can send it out and communicate in areas where the Svalbard Governor cannot get through using VHF radio, or where the Coast Goard cannot reach through its radio link. The fact that the drone can be put to the test without risking human lives is very positive, says Kristensen.
He describes a scenario in which a large cruise ship capsizes in Svalbard waters.
- In the larger context of things, it is no secret that the number of cruise vessels around Svalbard increases, and that it is only by luck that there have not been any major emergencies so far. A drone would improve the outcome in such a situation, and it would make a significant difference, Kristensen says.
The drone can transmit images from the scene of the incident from all angles of the boat, of people in life boats and people on ice floes.
- If there is a fire onboard, the infrared heat-seeking camera on the drone will provide heat signals and recognize where the fire is, and it can film through smoke. If we are looking for people who are alive, their body heat will appear on the heat-seeking camera, says the drone expert, who holds long experience from the areas around Svalbard.
- You would have to go to the American military services to find someone with similar experience, he says.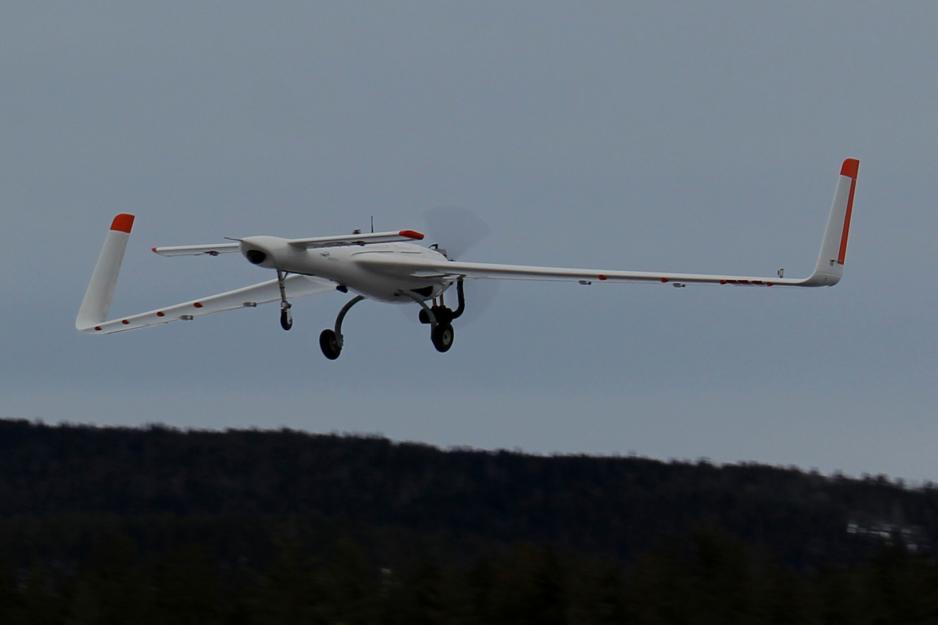 Technology for the whole world
Testing and starting to use a drone like this on Svalbard will prove useful for operations around the world. If it works in Arctic surroundings, it will work everywhere.
- When it is fully operative, we will have a very powerful tool. Not only can it be used to count polar bears, it also has technology that can be sold and applied in other parts of the world. It can be used in Africa and sold as a solution to UN operations, the drone manager says.
The challenges today lie in certain weather limitations, such as e.g. icing.
The drone is large and heavy and can take as much as a small plane would. The challenge has been finding a solution to de-icing, as it requires a lot of power. Researchers at NTNU (the Norwegian University of Science and Technology) have found a solution using more advanced technology. We truly are a solid Norwegian team using Norwegian resources, Kristensen says with a smile.
---

Facts about the project
The three actors who have joined forces to realise this project possess special expertise and experience that they bring into this collaboration. Such cooperation is a prerequisite for conducting the project, which is expected to be demanding, both in terms of technology as well as in regard to the climatic conditions the drone is to operate in.
Robot Aviation develops and produces fast-wing-drones for a.o. monitoring, inspection, security and preparedness assignments. The systems are designed for operations under demanding conditions and extensive operational time and range.
Telenor is a leading supplier of telecom solutions with extensive expertise in construction and operation in Arctic areas. Telenor Norway uses Svalbard as an arena for innovation and testing of new technologies, focusing in particular on preparedness solutions. Telenor Svalbard supplies fiber cable connections to all Svalbard residents as well as state-of-the-art mobile technology with superior connection in most parts of the areas where people on Svalbard reside and move about.
Andøya Space Center supplies advanced services related to the launching of rockets with scientific load, scientific measurings from ground stations, space-related education and training as well as testing of civilian and military application. ASC has long experience in advanced operations with large drones and operations in Arctic areas.
The project spans across approximately one year. Planned commencement is June/July 2018.
(Source: Telenor)






Les artikkelen på norsk