Northern Norway May Become Piece in Geopolitical Game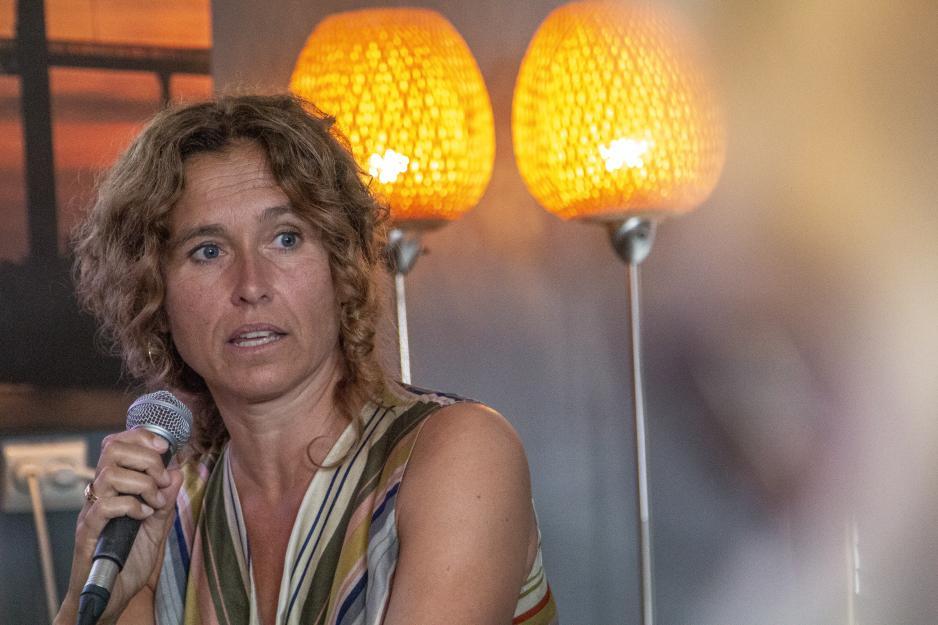 US Marine Minister Kenneth J. Braithwaite warns against China trying to win the people of Northern Norway over. Senior Researcher Julie Wilhelmsen at the Norwegian Institute of Foreign Affairs says that the population in Northern Norway may soon be used as a piece in a geopolitical play.
Representatives from the American State Department recently came with strong warnings against Chinese and Russian attempts at challenging western allies' interests in the High North.
"China now recognizes the importance of Kirkenes, securing a western terminus on the Northern Sea Route, and they are up there and trying to, again, win over the people of northern Norway", said the former US Ambassador to Norway Kenneth J. Braithwaite in a hearing confirming him as new US Marine Minister.
Senior Researcher Julie Wilhelmsen at the Norwegian Institute of Foreign Affairs (NUPI) says this kind of rhetoric is problematic for Kirkenes and for Northern Norway.
"It is problematic if Northern Norway once again is to become a sort of object in the battle between big powers, and if Oslo starts fearing that the local view on Russia or China will not be the same as that of our allies", she says to High North News.
Wilhelmsen says there is much suspicion between the major international players; USA on the one side, Russia and China on the other.
Is the population in Northern Norway being used as a piece in a geopolitical play?
"It soon might be. If anyone in Northern Norway has a different and more amicable view on Russia or China that is different from the official Norwegian policy and the assessment from the intelligence services, they can easily be considered and treated as potential targets for Russian or Chinese abuse. I believe this would not be good. It reminds me of how it was during the Cold War, where one was very skeptical of people in Finnmark, in particular those with a socialist world view."
It reminds me of how it was during the Cold War.
After the liberation of Finnmark county in Northern Norway in 1944, many people in the county were positive towards Russia [as it was the Red Army that forced the Germans to leave]. Norwegian authorities argued that it was necessary to conduct surveillance against parts of the population in Northern Norway during the Cold War. The USA was also concerned with what people in Northern Norway thought about security politics and Russia during this period.
"They were not only subject to surveillance; they were also considered and at times referred to as a potential fifth column in Norway. This kind of rhetoric escalates the situation and is problematic for Norway as a nation", Wilhelmsen says, and continues:
"We have freedom of speech and freedom of meaning and need to maintain both. If North Norwegians have a different view on Russia or China, that may not necessarily be because they are bought and paid by China or Russia; it may simply be their honest opinion and they have the right to express that. To be a part of the alliance of which Norway is a member, Norway must play by rules that are often set by others. That is the reality of being a small country in a powerful alliance. However, we must be careful not to put pressure on our democracy and values."
How can this be a democratic problem?
"As for Braithwaite's statements, he implicitly argues that people in Kirkenes may be naïve and that they are subject to potential exploitation by Russia or China. Even though we should be real about Russia and China's superpower ambitions, such statements are also a way of muzzling people in Northern Norway. This is most unfortunate in a democracy."
Is Braithwaite talking over the heads of North Norwegians?
"I would argue that he does. I am skeptical to the way in which he refers to people in Northern Norway. I hope Norwegian authorities have a more independent assessment of what the situation in Northern Norway is like and what the real challenges are. They have access to every available information and also have the opportunity to share such evaluations with the USA. However, it is not easy as Braithwaite's words carry a lot of weight and Norway wants to keep the USA as its closest ally", Wilhelmsen says in closing. 
This article was originally published in Norwegian and has been translated by HNN's Elisabeth Bergquist.