More Toxic Waste than Expected on American Base on Greenland
Waste from the closed-down American Camp Century Base on Greenland has sunk deeper into the ice than what scientists originally assumed. Scientists who visited the island recently also discovered that the waste is spread across a larger geographical area.

It now appears that waste from the old military based, abandoned nearly 40 years ago, is spread across a geographically larger area than previously expected.
Scientists from the Geological Survey of Denmark and Greenland (GEUS) stated so when they last week returned from a month-long expedition into the area.
High North News has been in touch with GEUS and has been permitted to share the images from the expedition, which took place under very demanding weather conditions in the western parts of Greenland.
Expedition Manager William Colgan is presently unavailable for comments, however, in a statement on the GEUS web site prior to departure he says:

"The logistics of conducting an operation of this scope on the remote inland ice are quite daunting. We have to rely on ski-equipped aircraft to fly-in every nut and bolt needed to establish camp at -15C. Then we need to work safely and efficiently to complete a pretty complicated task list in a fixed period of time".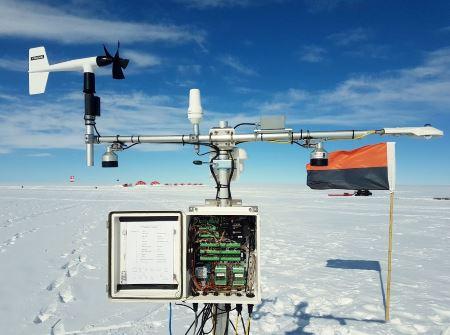 The expedition equipment alone weighed about two tons, and added to that were two more tons of scientific equipment. About 400 kilos of equipment has been left behind at Camp Century in order to serve during the years to come. Prior to departure, the group brought food for 120 days, which altogether measured two cubic meters.
In his recent report, Expedition Manager William Colgan states that the expedition was a success and that the scientific team has managed to conduct 95 percent of its planned activities, despite harsh weather conditions.
Prior to the expedition, the scientists estimated the waste from the old base to be found at a depth of 35 to 60 meters. Recent measures, conducted with a radar seeing through the ice layers, proves that the waste is located between 30 and 95 meters below the ice surface.
When the old Camp Century NATO base was abandoned in 1967, the American defense took a nuclear reactor home with them. However, according to Greenlandic media, the Americans have left 9,200 tons of waste behind, low-nuclear spill water included.
When the base was abandoned in 1967, it was assumed that ice and future snowfall would preserve the base and the various remains more or less forever. However, this assumption is far from valid in the climate scenarios imagined by the UN's climate panel. As temperatures rise and ice melts, there is fear that both biological, chemical and nuclear waste may leak into the waters of the world's largest island.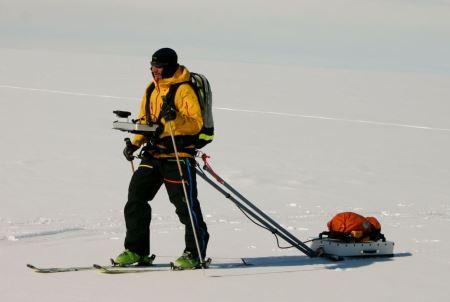 Scientists have among others brought 150 kilos of ice core to Copenhagen in order to investigate whether an of these contain nuclear waste remains. This will help decide whether staying at the abandoned ice base poses a health risk.
Also read: Denmark and Greenland Agree on Cleaning Up Former American Bases 
Earlier this year, the Danish government and the self-rule authorities on Greenland agreed on establishing a climate monitoring program for Camp Century. The Danish GEUS is in charge of the program. During the expedition, automatic climate sensors have been installed in the area, and GEUS has also conducted data-based projections.