The Arctic Circle Assembly 2023:

Ministers, NATO, and Researchers Convene in Reykjavik for the 10th Time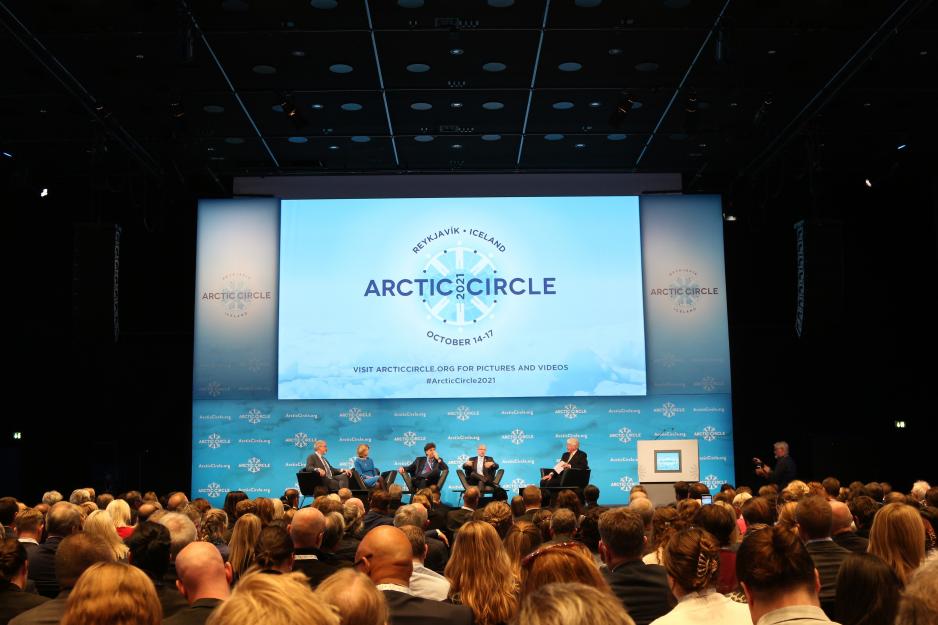 Reykjavik (High North News): On Thursday, October 19th, researchers, politicians, organizations, and the military will meet in Reykjavik for the 10th Arctic Circle conference.
This year, the Icelandic conference gathers over 700 lecturers in over 200 sessions consisting of ministers of foreign affairs and climate, leaders of scientific institutions, environmental organizations, businesses, and indigenous communities.
The conference also serves as a backdrop for several receptions, meetings, and exhibitions about various topics, including climate change, clean energy, and the blue economy.
Over 2000 participants from almost 70 countries will meet on the isle of sagas. The event is politically dominated this year, with the participation of MFA's from Norway, Denmark, and Iceland, the president of FN's climate conference COP28, and a whopping seven ministers of climate from the Nordic region and Europe, in addition to other ministers from various countries.
The Arctic Council heavily represented
Norway has taken over the chairship of the Arctic Council from Russia, and the council is participating in several debates.
In addition, Dr. Sultan Al Jaber, the President of COP28, will hold one of his final public speeches before COP28 at the end of the year.
A whopping seven ministers of climate from the Nordic region and Europe are participating.
Indigenous leaders are also present in Harpa Concert Hall this week, including the leader of the Inuit Circumpolar Council, the president of the Sami Council, and the director of Gwich'in Council International in Alaska.
This year's new feature is that the leaders of the Maori, the indigenous population of New Zealand, and Mamos, the indigenous people of Columbia, will speak from the main scene.
NATO and security
The program also reveals a number of sessions on business and development, security, defense, and the future of the cooperation between Arctic states. A specific session will cover NATO's perspective on the Arctic and the UK's Arctic policy.
There will also be a dialogue dedicated to the participation of Arctic countries in the Arctic.
High North News is present and will be reporting directly from the conference.