- I Will Prove That it is Cool to be Sami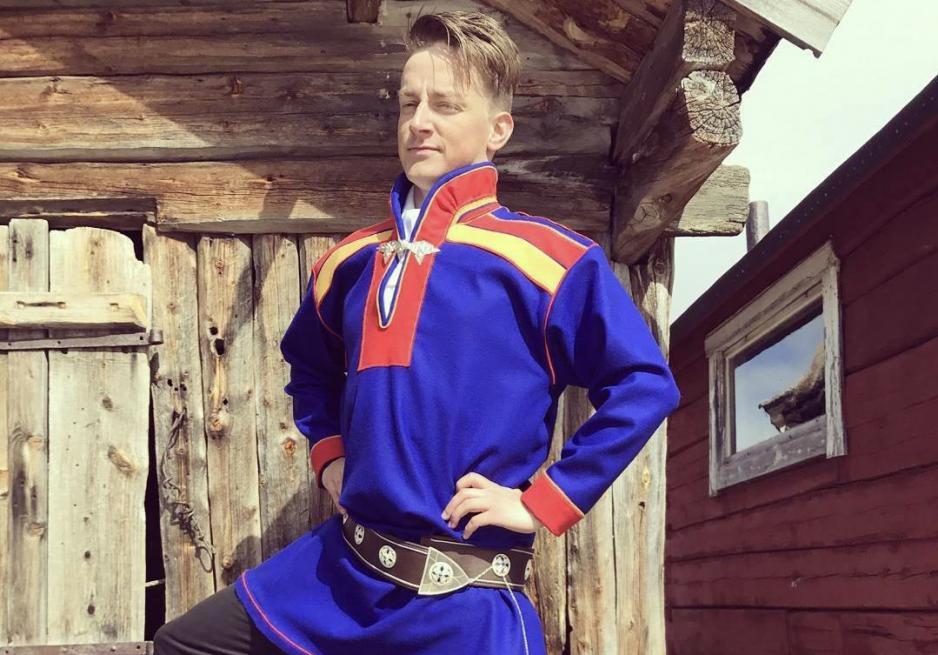 Henrik Halvari (23) from Tana, Norway is one of many Sami children who never learned Sami language at home. Now he is to travel Norway as a Sami guide, busting myths along the way.

Henrik Halvari (23) from Tana,  Norway is one of many Sami children who never learned Sami language at home. Now he is to travel Norway as a Sami guide, busting myths along the way.
- I was one of the kids who never learned Sami at home. My mother never learned the language, and I felt it was more difficult to identify as Sami when I did not know the language. Therefore I decided to learn it, Halvari says to High North News.
While it was hard at first, he now uses the language consciously when he's able to, and is happy lead an everyday conversation in a language he is very proud of.
- It is about identity, about the feeling of who I am. The Sami language is the language of my heart, it is the most significant part of my identity, the 23-year-old says.
He is not alone in picking up this heritage. An increasing number of young Sami realize the importance of bringing their indigenous language on to the next generations.
- Taking our language back has become a trendy thing to do. Many of my generation learn Sami and start learning it from scratch. It is really cool, Halvary says while adding:
- I wanted to learn the language before I become a father. My goal is to be able to teach my children Sami, he says.


Appointed Sami guide
Henrik Halvari has been appointed Sami guide by the government, along with Anne-Marja Kristine Jannok-Joma, Dan-Jonas M. Danielsen Sparrok and Maren Benedicte Storslett. They are to travel around Norway and bust myths about the Sami, a job that is all about disseminating knowledge.
- The biggest myth is the one claiming that all Sami have reindeer, or that everyone speak Sami. I have also been asked about whether I live in a lavvu, a traditional Sami tent. There is a lot of ignorance. Now we want to show that we are proud of our identity and to bring it on to others, Halvari says.
His first assignment was the announcing of his new job as a Sami guide at the Markomeannu festival in Troms County, Norway.
On August 21, we travel to Kautokeino for six weeks of training before we start traveling the country, Halvari says. His philosoply is clear.
- I am going out to anchor my identity and to prove that it's cool to be Sami, he says with a smile.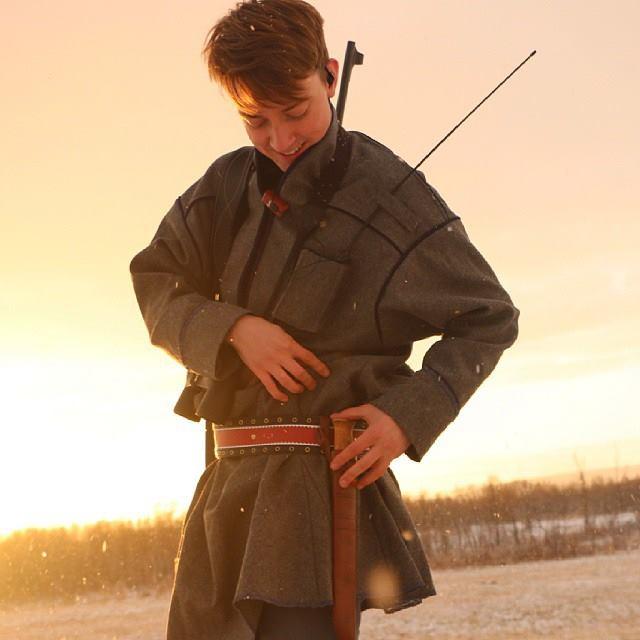 Take the language back
For Halvari, learning Sami language and immersing himself in the long and sad story that lies in both the near and distant past has been an exciting journey.
- There were grave violations by the Norwegian state. The assimilation policies were a dark chapter. I have immersed myself in history and know that there are still many living today who are victims of the cultural extinction that took place, Halvari says.
He says the violating policies were consciously lead and affected the Sami's chance of learning their own language, culture, history and traditions. The violations, in return, reduced the opportunity for work through strong limitations on reindeer herding and land ownership.
- Yet bitterness helps no one. We have to do what we can to take back the language that was about to disappear and to recognize our Sami culture, the 23-year-old says.


Online distribution
Social media inarguably pose an important channel for spreading Sami news and making it better known to the public in general.
- Social media like Snapchat, Instagram and Facebook have stirred a greater interest in the Sami. In recent years, there has been a lot of engagement with campaigns such as #koftedag (Costume Day), where wearing your Sami costume and posting pictures of it became a hit, Halvari says.
It is all about making their culture more publicly known, about lowering the bar for taking on the identity of being Sami, and about encouraging use of the Sami language whenever and wherever possible.
- There are a lot of social media web pages for the Sami, and campaigns such as 'Speak Sami to me' have proven very helpful. It engages people while also defusing potential tensions, and at the same time it brings all the more Sami impressions into everyday life, Halvari explains.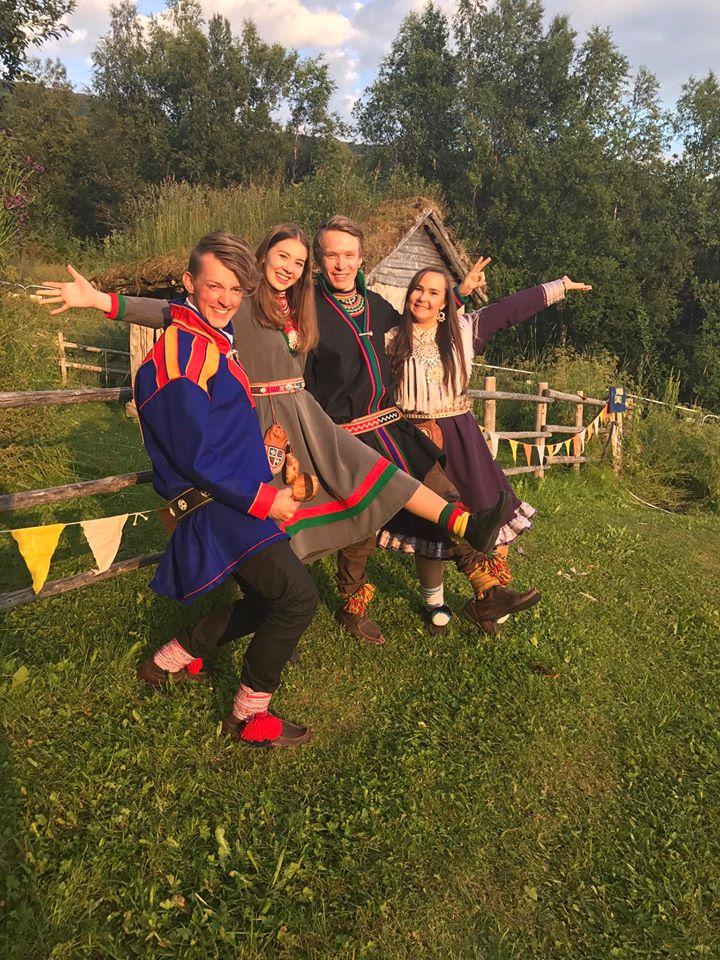 The Prime Minister's heartfelt matter
Current Prime Minister and then-Minister of Local Government Erna Solberg initiated the Sami Guide project, according to State Secretary Anne Karin Olli in the Ministry of Local Government and Modernisation.
- This is a truly heartfelt matter for Mrs Solberg and it is an initiative she has continued when taking on her latest role. It is all about youth fighting prejudice and an area in which there has been a significant change of attitude in recent years, Olli says.
She argues that the Sami Guides are a clear answer to an equally clear need for information.
- There are actually differences in attitude in the southern parts of the country vs the northern parts. Prejudices are more ripe along the coast in Northern Norway, while in the southern parts of the country there is more ignorance combined with curiousity, Olli says. She is Sami herself and has experienced attitudes and changes up close.
- It has been harder to be Sami along the coast, with a lot of ridicule and joking. Because the norsification process took place there, and that is where shame still exists. Many people have hidden their Sami identity, the State Secretary says.


Bigger than ever
During the past four years, more than 2,000 persons have registered in the Sami cencus registration. That is more than ever, and proves a significant change in society.
- Furthermore, there are many people from areas that aren't typical Sami areas who register now, in particular young people. The Sami receives more attention than ever before, Olli says.
The international focus on indigenous people has also had its ripple effects.
- I went to Moscow for an indigenous people's conference this spring, and before that I was in the USA for the UN's indigenous people gathering. However, despite increased interest there is still a long way to go. Nevertheless, it has clearly become more trendy to recognise one's own identity – that is obvious, Olli says in closing.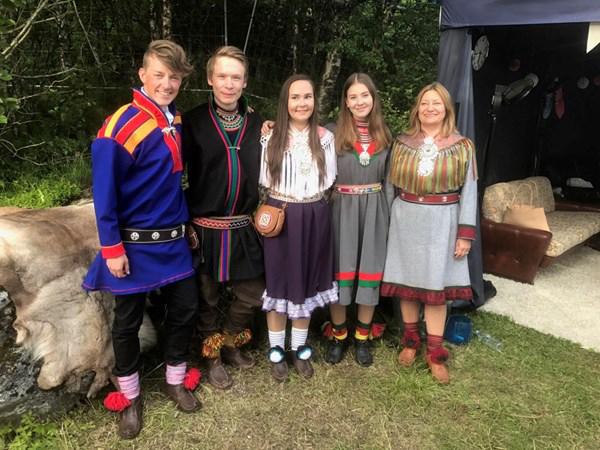 Les artikkelen på norsk




Facts about the Sami Guides
Sami guides travel around and inform young people in schools and other arenas about Sami culture and society. This is a free service.
The Sami guides mainly travel to secondary schools, however, they also visit other youth forums and students enrolled on teacher education programmes. Their experience is that their knowledge is in strong demand there too.
Each year, four Sami young adults aged 18-25 are selected to be Sami guides.
The Sami guides tell their audiences about their everyday life, culture and traditions.
Schools receive a programme aimed to supplement the ordinary education about the Sami
The Sami guides are trained at the Sami University College in Kautokeino, Norway prior to commencing their task.
(Source: Sami University College in Kautokeino)