A cleaner, smarter Arctic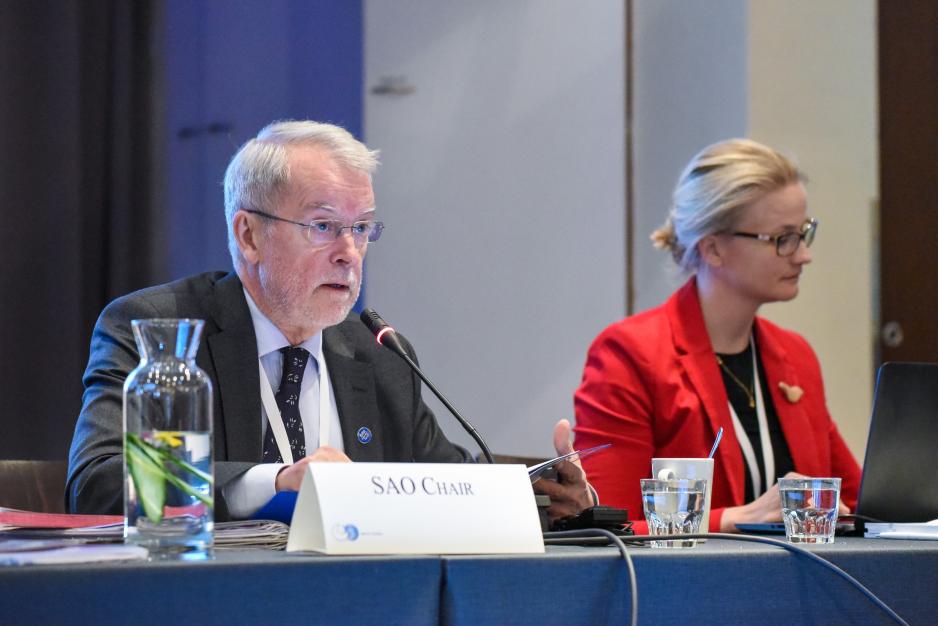 'Useful' outcome of Finnish Arctic Council meeting.
Environment and education top agenda during first meeting of Arctic representatives under Finnish leadership.
Representatives from Arctic states wrapped up two days of "forward-looking" discussions yesterday about efforts to combat pollution and improve educational opportunities in the region.
The meeting, in Oulu, Finland, was the first gathering of the senior diplomats and officials who represent the organisation's eight member states to be held after Helsinki's assumed leadership of the Arctic Council in May.
Its outcome was likely to be "useful" as Finland embarks on its two-year term, said Aleksi Härkönen, the Finnish chair.
In the areas of pollution and climate change, Mr Härkönen explained that it had been important to hear from the non-Arctic states and expert organisations who take part in the council's business about their work on tackling those problems.
"Climate change is a global issue, and it should be dealt with globally," he said, noting that many observers were addressing climate change and pollution separately from their participation in the Arctic Council.
The Arctic Council expects to continue its discussion with non-Arctic states about the effects of a warming global climate during next month's UN climate summit, in Bonn, Germany.
Participants in this week's meeting were briefed about a planned council event during the summit that would explain how climate change in the region will affect other parts of the world.
Responding to concerns that White House scepticism about climate change had impacted the work of the Arctic Council, Mr Härkönen, underscored that it remained committed to addressing the issue.
"The emphasis on climate change remains as it was," he said, "Climate change is a scientific fact which will affect the Arctic region just like it affects the rest of the world."
Discussions about education in the region focused on how to improve educational standards, particularly amongst nomadic children, in order to ensure that all children receive a good basic education.
Mr Härkönen underscored that the efforts were intended to raise achievement levels, while respecting that countries had their own educational goals.
"It's not a question of curriculum. We are comparing notes, best practices and looking at ways to take modern teaching methods into use."
Education is an issue that is taken up at the Arctic Council's working-group level, but by including the topic at the senior Arctic official level, the Finnish chairmanship hopes it can establish education as a sustainable-development goal.
Other topics brought up during the meeting included increasing interaction between the Arctic Council and the Arctic Economic Council, as well as the work of the Arctic Council in the years to come. Delegates also approved Nina Buvang Vaaja as the organisation's new administrative director.