American Nuclear-Fueled Submarine Docking in Tromsø, Norway for Supplies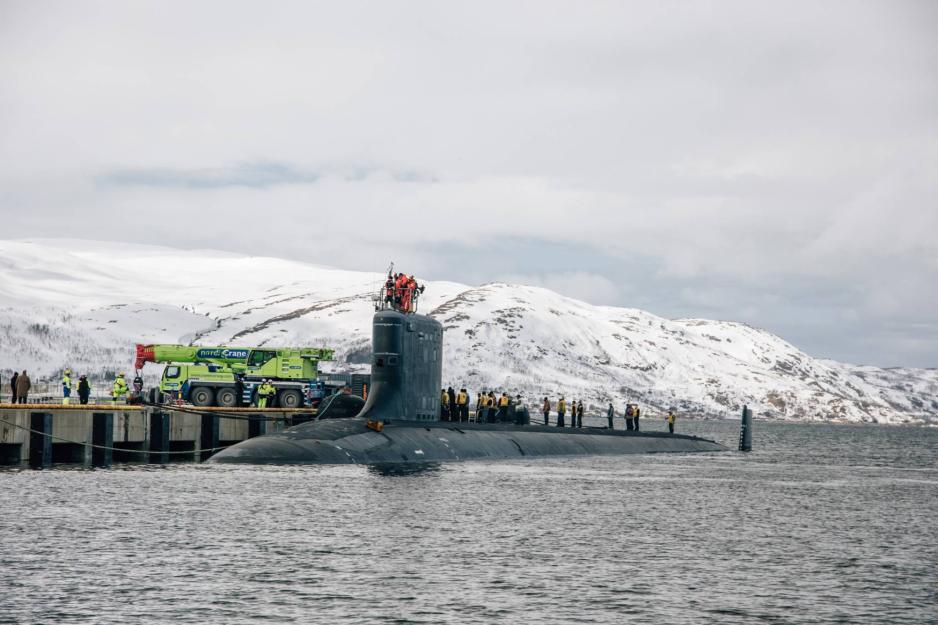 The USS Washington sailed in from the north and Tuesday morning emerged between Arnøya and Vannøya islands, from where it was escorted to a nearby port with assistance from the Coast Guard and the Coastal Marine Command, as well as civilian tugboats.
The purpose of this docking is a logistical stop, mainly meaning that the submarine arrives to get new supplies on board, according to a press release from the Norwegian Armed Forces.
Grøtsund Industry Port has been selected as port of call mainly because this is the most suited port in Northern Norway for receiving allied vessels. Allied vessels, including nuclear-fueled submarines, arrive at this port several times a year.
The Home Guard, the Army, the Marine and the Air Force have prepared for days for the upcoming visit from the American nuclear-fueled submarine. In addition, several civilian offices are involved in the job, amongst these; the Troms and Finnmark Governor, the Police in Troms, Tromsø municipality, and the Norwegian Radiation and Nuclear Safety Authority – all within the framework of the Total Defense.
This article was originally published in Norwegian and has been translated by HNN's Elisabeth Bergquist.