From Ukraine to the Arctic: Russia's Capabilities in the Region and the War's Impact on the North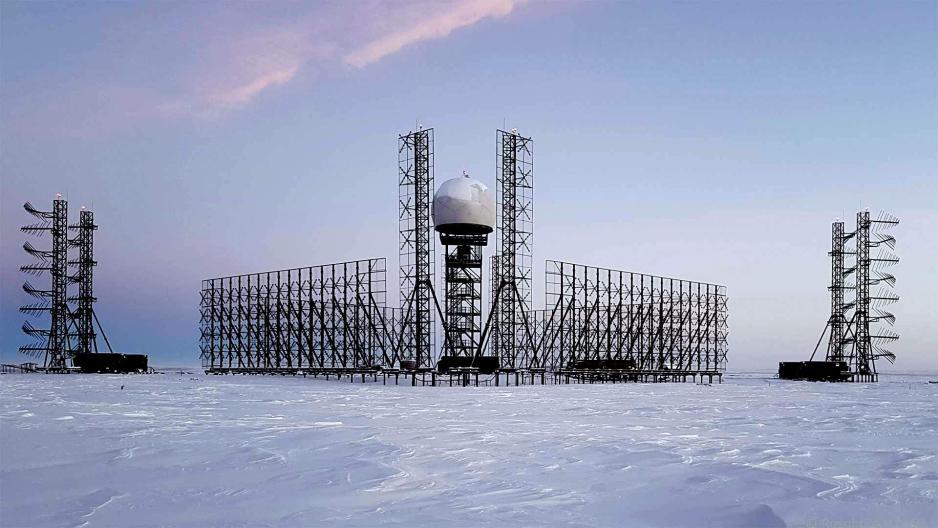 For the past decade, Russia has systematically expanded and strengthened its Arctic military through a combination of bases, airfields, and large-scale radar installations, as well as defensive and offensive weapons systems. How will the war in Ukraine affect Russia's capabilities in the region and what challenges do Norway and its allies face in the Arctic?
Editor's note: This long-form article by High North News uses historical and current satellite imagery in combination with extensive analysis by Arctic security experts, to shed light on Russia's Arctic capabilities, to help analyze how the war in Ukraine may affect Russia's ability to maintain or further expand its Arctic military, and to explain the challenges Norway and its allies face in the region.
Building an Arctic Shield
Along more than 6,000 km of Arctic coastline Russia has modernized and expanded existing military installations and constructed numerous new facilities. 
Russia's Arctic military bases, airfields, and radar installations are especially concentrated along the western reaches of the North East Passage, including in the Barents and Kara Sea, in proximity to Russia's Northern Fleet headquarters at Severomorsk on the Kola Peninsula. 
It is in this subregion of the Arctic where Russia still enjoys a military advantage in part founded on the substantial capabilities of its Northern Fleet.
Upgrading the Northern Fleet
Last year the Northern Fleet underwent reorganization and was substantially upgraded, becoming its own, and Russia's fifth, military district. Russia's Arctic command thus in part serves to protect the forces of the Northern Fleet and its nuclear deterrent.
The country also announced a new naval doctrine last month with a heavy focus on the Arctic.
The Barents Sea serves as a passageway through which Russia's largest fleet gains access to the world's oceans.
"Much of Russia's strategic nuclear assets are concentrated in the Kola Peninsula, in the Arctic," explains Rebecca Pincus, Director of the Polar Institute at the Wilson Center.
The western Arctic, including the Barents Sea, serves as passageway through which Russia's largest fleet gains access to the world's oceans, concurs Jonas Kjellén, Military Analyst at the Swedish Defense Research Institute. 
"Thus, safeguarding the Barents Sea is both about securing safe entry/exits for Northern Fleet vessels and interdiction of ships entering the Northern Sea Route. Hence, Russia has not the ambition to maintain a uniform military stance along its entire northern coasts, but will give priority to the Northern Sea Route entry points, and especially the Western one," elaborates Kjellén.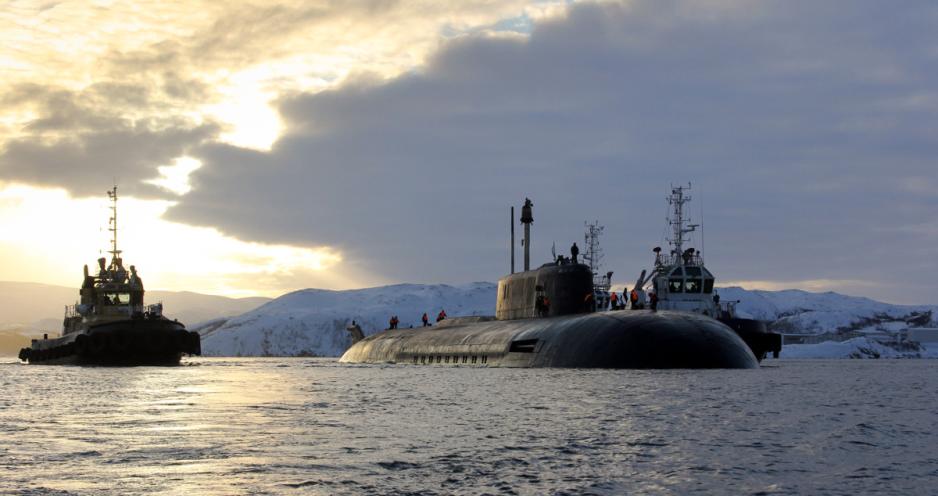 Economic interests along the NSR
Russia has committed substantial resources to developing its Arctic resource base along the Northern Sea Route. Thus, in addition to safeguarding the position of its Northern Fleet, Russia also aims to protect its significant investments along the Northern Sea Route.
The NSR is a national security priority for Moscow.
"Russian leadership anticipates that such critical infrastructure, both economic and military, would be targeted in the event of conflict, and therefore has placed it under protection. This is likely a result of economic trends increasing the importance of Russian Arctic resources," explains Pincus. 
Moscow has created a multilayered defense shield of anti-access/area denial capabilities all along the route.
"The NSR is a national security priority for Moscow," states Troy Bouffard, Director of the Center for Arctic Security and Resilience at University of Alaska Fairbanks.
Arctic oil and gas projects
This priority is not surprising given the fact that Russian energy companies like Novatek, Gazprom and Rosneft have invested vast quantities of money to develop and exploit oil and natural gas from reserves located along and in proximity of the NSR.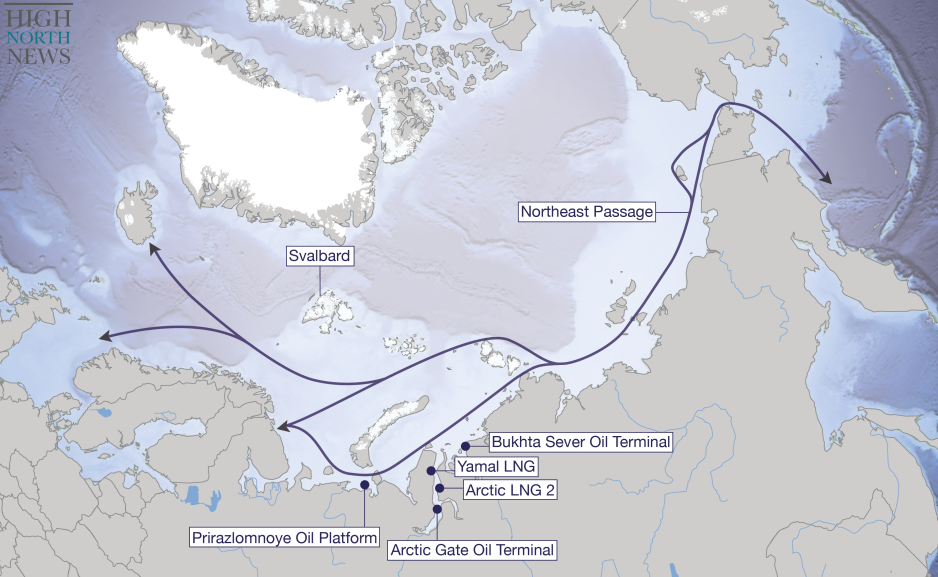 Novatek's Yamal LNG terminal produces around 18 million tons of liquefied natural gas per year, with the next project, Arctic LNG 2, to produce even larger quantities.
Gazprom's Prirazlomnoye oil platform and Arctic Gate oil terminal are also located along the western reaches of the route. And Rosneft announced last month that it'd begin development of a massive Arctic oil terminal in Bukhta Sever. 
Expanding military bases, airfields and radar installations
Over the past decade Russia has expanded and modernized around a dozen existing military bases and airfields across the Arctic, including Rogachevo on Novaya Zemlya. 
In addition it has also constructed at least three bases from scratch in new locations or adjacent to decrepit Cold War installations.
All three bases follow a similar design, commonly referred to as "Arctic Trefoil" consisting of a central living and administrative building in a triangular shape.
The bases are located in the western, central and eastern part of the Russian Arctic and opened between 2015 and 2017.
Nagurskoye Air Base is situated on Alexandra Land, part of Franz Josef Land around 350 km to the east of Svalbard. Temp Air Base is located along the center of Russia's Arctic waters on Kotelny Island, part of the New Siberian Islands.
In the Far East the slightly smaller Ushakovskoye Base sits on Wrangel Island. Russia has equipped a number of bases with S-300 and S-400 surface-to-air missiles.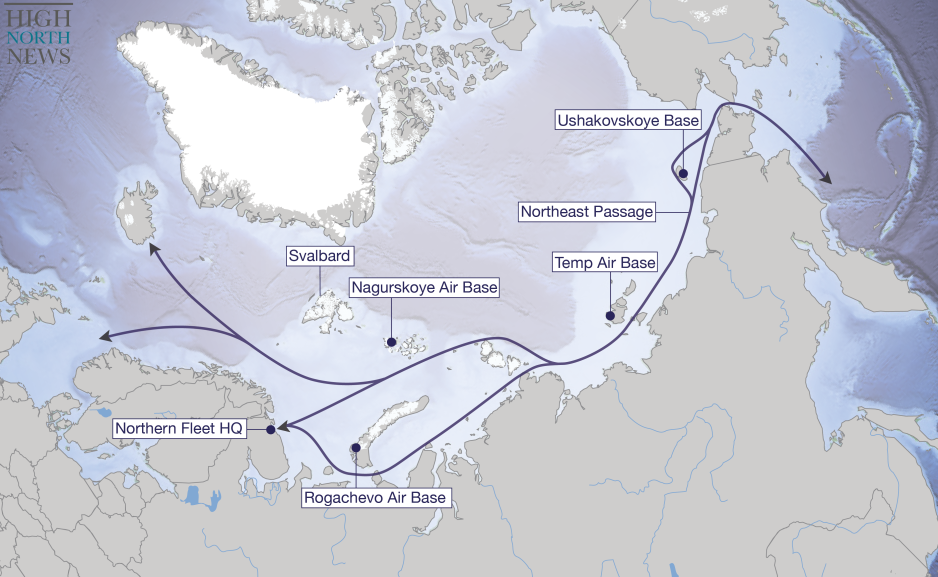 Extending Arctic airfields
A number of Arctic bases, including Nagurskoye Air Base and Temp Air Base, are located adjacent to seasonal or year-round air fields.
The air strips at Nagurskoye and Temp have been improved from gravel and ice surfaces during the summer and winter months to concrete surface runways.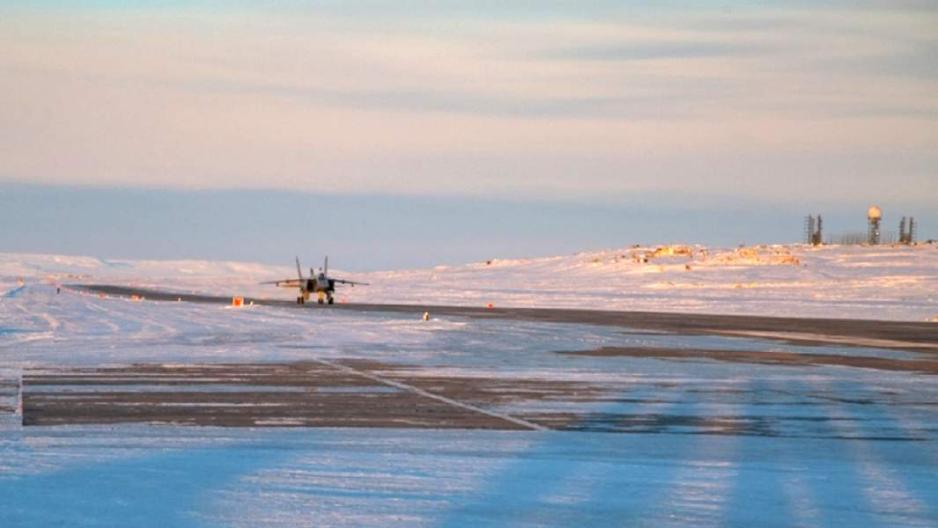 Both runways have also been extended in length to accommodate modern fighter jets, bombers and long-range patrol aircraft. These runways give Russia the ability to service, refuel or station aircraft in the high Arctic.
Squadrons of MiG-31 fighter-interceptors are stationed at Rogachevo on Novaya Zemlya and have also been deployed to Nagurskoye.
Additionally, Russia operates seasonal ice runways including on Severnaya Zemlya, which it plans to expand to year-round air bases in the future. 
Radar overlooking western part of Arctic
Russia currently operates three Rezonans-N radar complexes, with two more expected to enter into service by the end of the year.
The facilities are designed for the long-range detection of enemy aircraft, missiles – including new hypersonic ones – and unmanned aerial vehicles, commonly known as drones. 
Unlike conventional radar, where the effective range is limited by the curvature of the earth, Rezonans-N radar provides over-the-horizon capabilities and can spot targets up to a distance of between 600-1,200 km and up to a height of 100 km.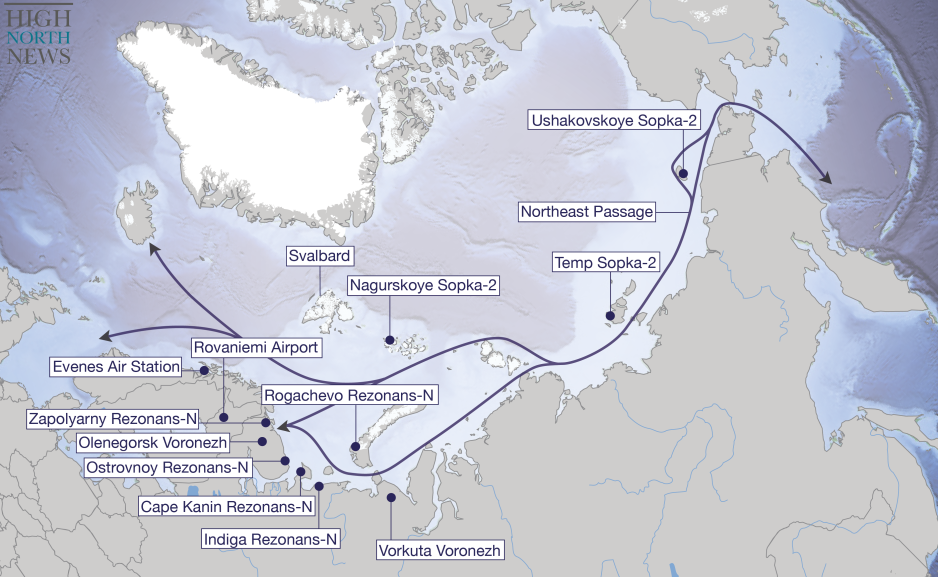 Unlike traditional radar, which rotates around its own axis, Rezonans-N relies on a stationary square design to detect targets in all directions. This design without rotating antennas is especially suitable for the harsh weather and temperature conditions in the Arctic.
Zapolyarny Rezonans-N is located only 11 km from the Norwegian border and less than 50 km from Kirkenes.
The five Rezonans-N installations form a half circle from near the Norwegian border, along the Kola peninsula and Nenets district, and up the island of Novaya Zemlya.
The first two facilities have operated from Cape Kanin and Indiga since 2017. In 2019 a third was completed as part of the Rogachevo Airbase on Novaya Zemlya.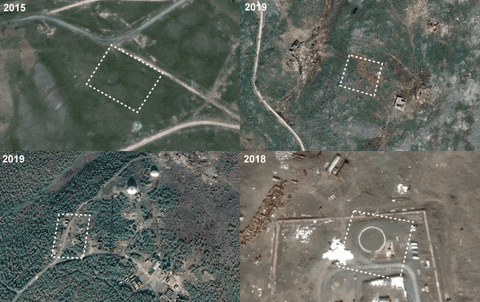 Two more stations are currently under construction on the Kola peninsula. Zapolyarny Rezonans-N is located only 11 km from the Norwegian border and less than 50 km from Kirkenes, while the station at Ostrovnoy is located around 400km to the east. 
Tracking stealth targets
According to military analysts, Rezonans-N radar enables the tracking of stealth planes such as the new F-35 already deployed by Norway and expected to enter into service in Finland by 2025.
With the ability to detect stealth fighters up to 600 km away the radar at Zapolyarny and Ostrovnoy can detect and track aircraft from a number of Scandinavian air bases, including Evenes in Norway and Lapland Air Command at Rovaniemi Airport in Finland.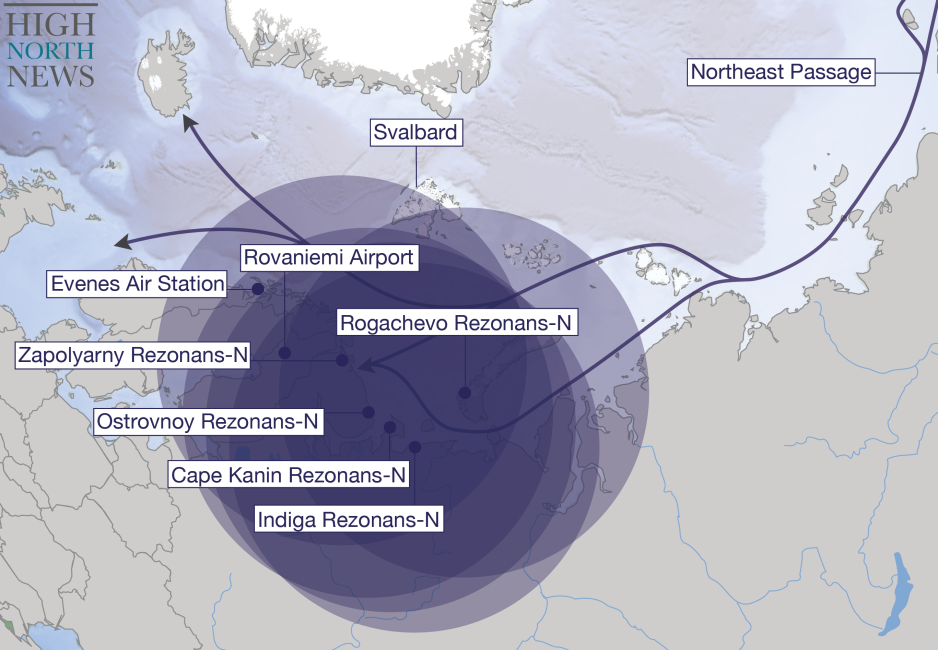 Russia has announced that it will deploy five additional Rezonans-N installations in the coming years, likely to expand the umbrella of radar coverage further east along its Arctic coastline.
Supplemental radar installations
In addition to Rezonans-N, Russia has also constructed a number of facilities using the Sopka-2 radar. It can detect objects up to 450 km and can be operated remotely requiring only a single operator making it especially suitable for operation in the Arctic.
It has also been designed to operate in very high wind conditions – up to 150 km/h – and very cold temperatures – down to – 50ºC.
Sopka-2 radars have been installed in conjunction with a number of military bases and airfields, including at the Temp Air Base, the Nagurskoye Air Base, and Rogachevo Air Base.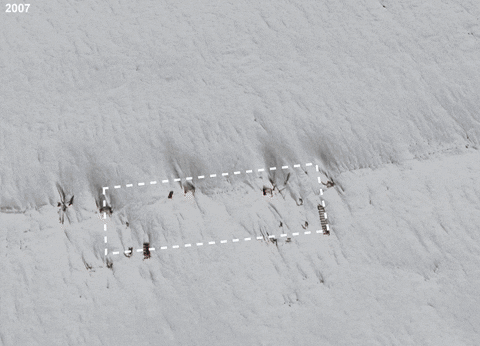 Russia also operates two Voronezh radars in the Arctic, one on the Kola peninsula near Olenegorsk and one 1,200 km to the east in Vorkuta.
Similar to Rezonans-N and Sopka-2, Voronezh is an early-warning radar, providing long distance monitoring of ballistic missiles and aircraft. Both Arctic Voronezh facilities will be operational by the end of 2022 according to Russian officials.
Impact of Ukraine war on the Arctic

 
In light of Russia's inability to quickly achieve the goals of its invasion of Ukraine, as reported in part due to a lack of training, bad leadership, and aging equipment, must Russia's (re)militarization of the Arctic be seen in a new light?
How much capability does it actually possess in the Arctic and have concerns of a Russian "build-up" in the region been overstated?
The Russian Arctic military is somewhat filtered from the systemic failures in Ukraine.
Experts caution that one can not draw a straight line between Russia's failures in Ukraine and its abilities in the Arctic.
The region's strategic importance means that it benefits from priority allocation of resources, explains Bouffard from the University of Alaska Fairbanks. He continues:
"The Russian Arctic military is somewhat filtered from the systemic failures in Ukraine as a result of relatively new hardware and personnel advancements."
Rebecca Pincus of the Wilson Center concurs. "While the war in Ukraine has impacted Russia's low-end military capabilities and capacity, in the Arctic, it retains a seriously formidable set of high-end capabilities."
Effect on Arctic forces
Russia's invasion of Ukraine is bound to have ripple effects as its conventional forces are degraded, though the impact on its Arctic forces may be somewhat limited.
Nonetheless, Russia's invasion of Ukraine will affect the pace at which it will be able to further expand its Arctic capabilities.
"The entire Russian Ministry of Defense and military enterprise will experience very difficult times for years to come with impacts felt in every military district, including the Arctic. Russia will have plenty of options to maintain a strong bastion defense in the North, though probably at a reduced or stagnate pace," elaborates Bouffard.
Russia retains a seriously formidable set of high-end capabilities in the Arctic.
These internal Russian challenges offer an opportunity for the United States and its allies in the Arctic.
"This will allow the United States and Western allies time to close operational capabilities gaps while developing the northern portion of integrated deterrence." Bouffard explains.
Sweden and Finland joining NATO
The addition of Sweden and Finland to NATO is also bound to affect the security dynamics in the region. Since they lack Arctic coastal territory and maritime equities, their largest impact will be from aerospace-related capabilities. 
"Finland and Sweden both can contribute significant comparative defense advantages to NATO with continued advancements to detect, deter, and defeat Russian aerospace end states involving Northern Europe," summarizes Bouffard. 
A key notion will be how to manage unintended (or even intended) escalation in the North.
"Finland and Sweden joining NATO will increase Russian fears of NATO encirclement in the Arctic, likely increasing regional tension although hopefully not affecting the current tense-stability," elaborates Pincus .
Norway's careful balancing act
This aspect also holds true for Norway's relationship with Russia. "The biggest challenge and concern for Norway is how to deter Russia from aggressive behavior in the North, while also maintaining low tension. Norway needs allied support, but Norway does not want uncoordinated allied actions that might cause more tension in the Barents Sea," explains Andreas Østhagen, Senior Researcher at Norway's Fridtjof Nansen Institute.
In all of this, the US role will remain crucial given its security posture, size, and engagement with Norway since the Cold War. The US has engaged in ongoing military operations and repeated exercises in NATO's "northern flank."
The largest military exercise in Norway after the fall of the wall - the NATO exercise Trident Juncture - was held in autumn 2018.
And in 2020 the US Navy carried out so-called "maritime security operations" in the Barents Sea together with the British, Norwegian and Danish Navies.
The biggest challenge and concern for Norway is how to deter Russia from aggressive behavior in the North, while also maintaining low tension.
"We are not likely to see less allied – and US – interest in, and engagement with, Norwegian security concerns in the north. Which inherently is of benefit to Norway, as long as there is also an emphasis on controlling tension and avoiding escalation in the north," elaborates Østhagen.
Arctic experts and those who analyze security developments in the High North will continue to be faced with underlying uncertainty about Russian motivations, Russian "rationality" and Russian intentions. 
"The west has traditionally been poor at estimating Russian resolve and ability to reconstitute. The NSR remains one of the top national security priorities for Russia and will benefit from priority allocation of resources," cautions Bouffard.
"The conclusions we made a few years ago regarding Russian interests in the Arctic working to balance security concerns and a downward "spiral" between NATO and Russia are now being questioned," concludes Østhagen.
Note: This article was modified to correctly attribute comments made by experts at the Wilson Center.