Novatek To Boost LNG Capacity on Yamal Peninsula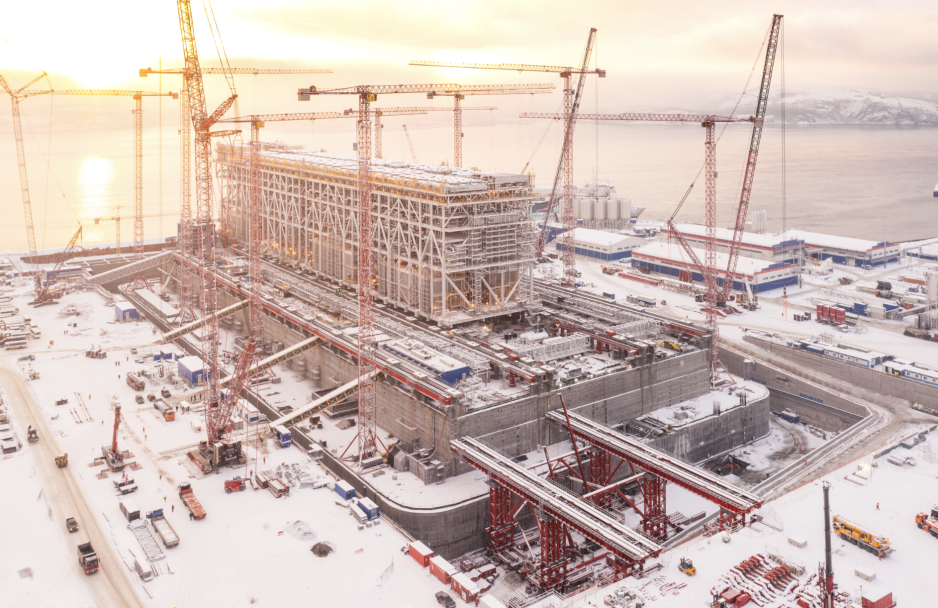 Russian natural gas major Novatek has announced that it will fast-track construction of an additional production line for LNG at Sabetta on the Yamal Peninsula.
Novatek continues its efforts to rapidly expand liquefied natural gas (LNG) production in the Russian Arctic. Following Yamal LNG, which opened in 2017 and Arctic LNG 2, slated to begin production in 2023, the company is pushing ahead with its next project, Ob LNG. The new LNG plant will be located in Sabetta adjacent to Yamal LNG and will add a single production line, or train, with a capacity of 6.6m tons per year.
This compares to around 16.5m tons for Yamal LNG and 20m tons for Arctic LNG 2.
As Russian newspaper Kommersant reports, Novatek will be cooperating with its longtime partner French energy major Total to construct the latest project expected to cost USD 6.5-7 billion. In contrast to earlier plans where Novatek expected to use its homegrown Russian technology called "Arctic Cascade" to liquefy natural gas, the company will rely on foreign technology and equipment. 
A number of western companies, including Siemens, a German conglomerate, as well as Saipem of Italy and Renaissance Heavy Industries of Turkey, are involved in Novatek's LNG project. The sector was not targeted by Western sanctions against Russia after the annexation of Crimea in 2014. Norwegian shipping company Tschudi has also partnered with Novatek to transship LNG off Norway's northern coast.
Relying on western technology
Ob LNG is expected to come online in just four years by 2026 following an accelerated schedule. Originally the company was going to employ the "Arctic Cascade" technology tested in one of Yamal LNG's production lines, however the technology has proven unsuccessful as the company had to postpone the launch of this smaller test train several times and has been faced with periodic interruptions. 
Instead Novatek will deploy the same technology and construction method it is using for Arctic LNG 2. Whereas Yamal LNG was constructed on land, Ob LNG will be constructed on floating gravity-based structures assembled at a massive construction center near Murmansk. After completion the GBS will be towed into place to the Yamal peninsula. Currently the construction center is focused on assembling the three production lines of Arctic LNG 2.
However, the first line will be completed in 2023 freeing up assembly capacity to begin construction of the Ob LNG module.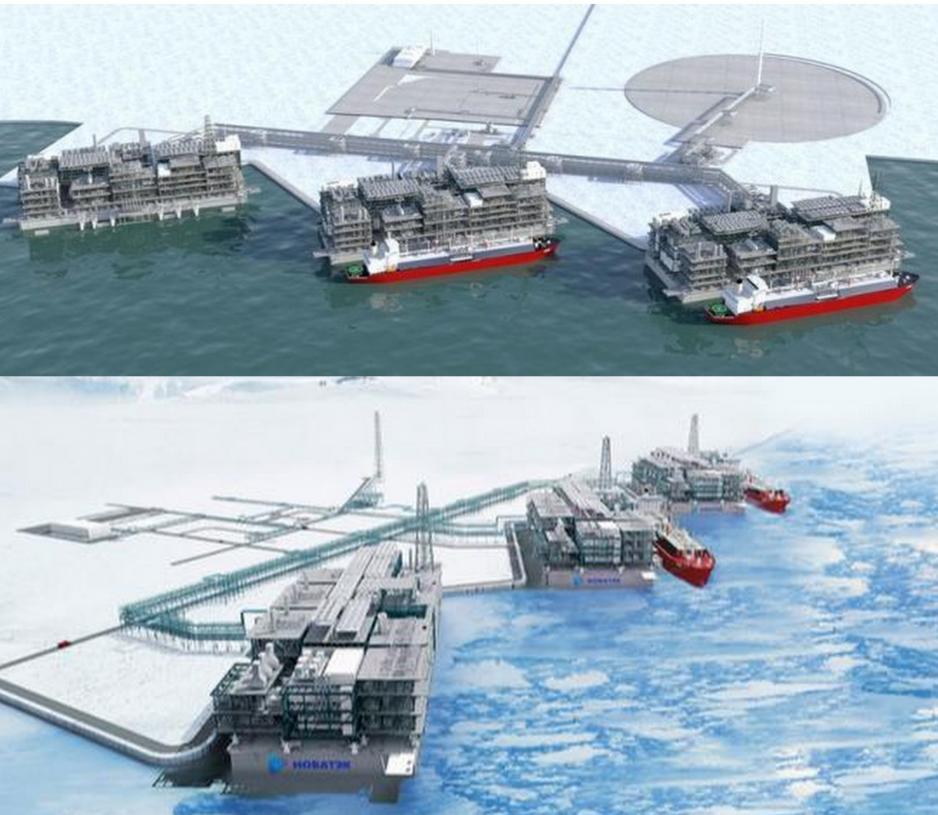 Rising demand for gas
With Ob LNG Novatek aims to further profit from record-high global natural gas demand and deliver more LNG to Europe and Asia. In 2021 the company and its shipping partners who ship the natural gas in specialized ice-capable LNG carriers on Russia's Northern Sea Route, delivered 14.6 million tons to Asia and 4.9 million tons to Europe.
Deliveries to Asia were primarily destined for China and Japan under long-term contracts, while European deliveries were made largely under spot contracts. 
European natural gas supplies from Russia have increasingly come under focus following the recent developments surrounding Ukraine. As a short-term stop measure several European countries, including the Netherlands and Norway, have boosted natural gas production. The United States has also sent a growing number of gas deliveries via LNG carriers across the Atlantic.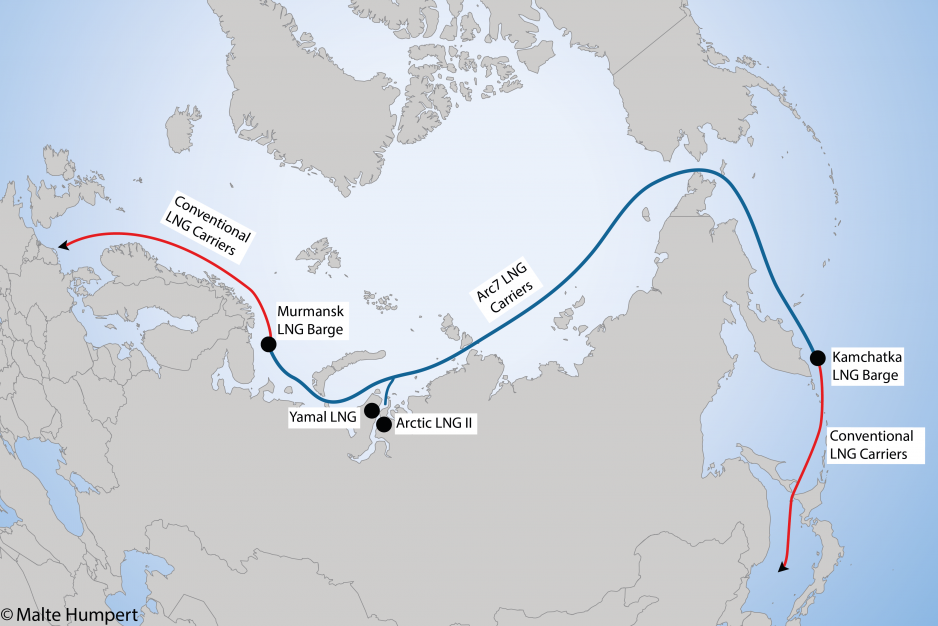 Novatek's importance as a supplier of natural gas to Europe is bound to increase in the coming years as the company commissions two transshipment hubs along the eastern and western termini of the North East Passage near Murmansk and in Kamchatka. 
According to Novatek's Chairman of the Board, Leonid Mikhelson, the company will introduce the hubs in 2023 allowing it to take much better advantage of spot pricing as it can store and hold LNG closer to the markets prior to delivery. The floating storage facilities will allow the company to gain a competitive advantage Mikhelson said.
Between Yamal LNG, Arctic LNG 2, and Ob LNG, the company could account for around 10% of global LNG trade by 2026, with possible future projects tentatively called Arctic LNG 1 and 3 on the horizon.