New Satellite Images Reveal Extent of Russia's Military and Economic Build-Up in the Arctic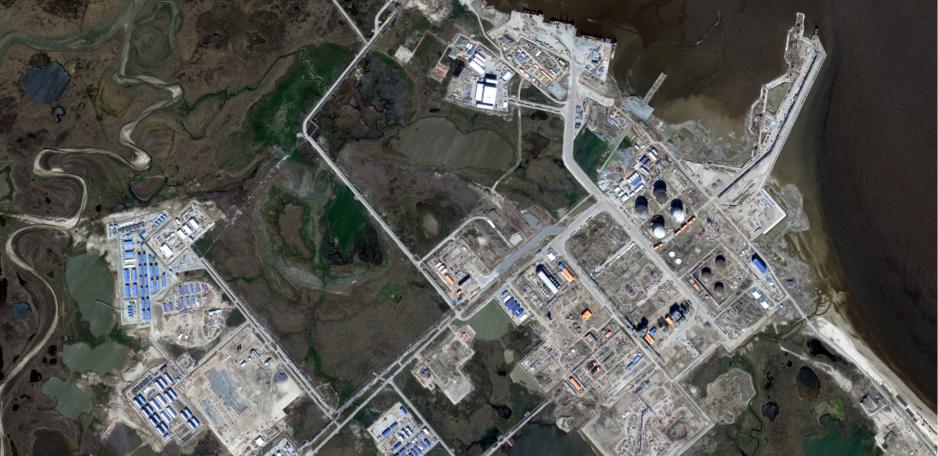 Russia continues to reactivate and expand military bases in the Arctic and pushes ahead with vast economic projects. There is little doubt that the Arctic is a core national interest and Russia will do whatever necessary to defend it, experts say.
Satellite imagery collected by High North News shows the extent and speed at which Russia continues to pursue its security and economic interests above the Arctic Circle. Through the use of interactive features the reader can compare how military bases are being upgraded and how previously undeveloped tundra is turned into bustling economic hubs.
The article highlights two military bases, the Nagurskoye and Temp Air Bases, as well as two economic projects, the Yamal LNG and Arctic Gate natural gas and oil developments.
Experts stress that the effort and expense required to construct and maintain these installations cannot be overstated.
"One needs to understand that these very large scale developments and redevelopments are being done in the Arctic. As extensive as these new expansions would be in the south, the fact that they are occurring in the north means that are very expensive," explains Rob Huebert, associate professor at the University of Calgary and a senior research fellow with the Centre for Military and Strategic Studies.
Other experts caution that the military build-up may be not as extensive as it may appear.
"The military investment appears to mostly be refurbishing old Cold War era bases and bringing in modern equipment."
Nonetheless, there is a strategic purpose to upgrading these bases.
"The larger military outposts are meant as an easy form of saber rattling, as well as a way to provide protection for the very large amount of investment into the Northern Fleet, based out of Murmansk," explains Andrew Holland, Chief Operating Office of the American Security Project.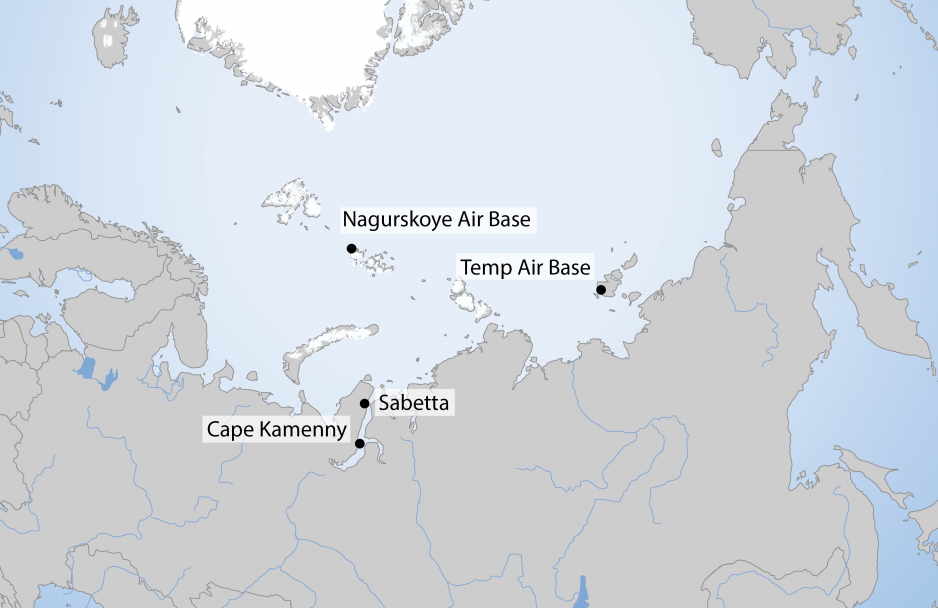 Nagurskoye Air Base
The Nagurskoye air base is Russia's northernmost military installation located on the archipelago of Franz Josef Land. It was established in the 1950s as an advanced staging base for Soviet long-range bombers. Starting in 2015 military installations were upgraded and new facilities in the shape of a trefoil was constructed.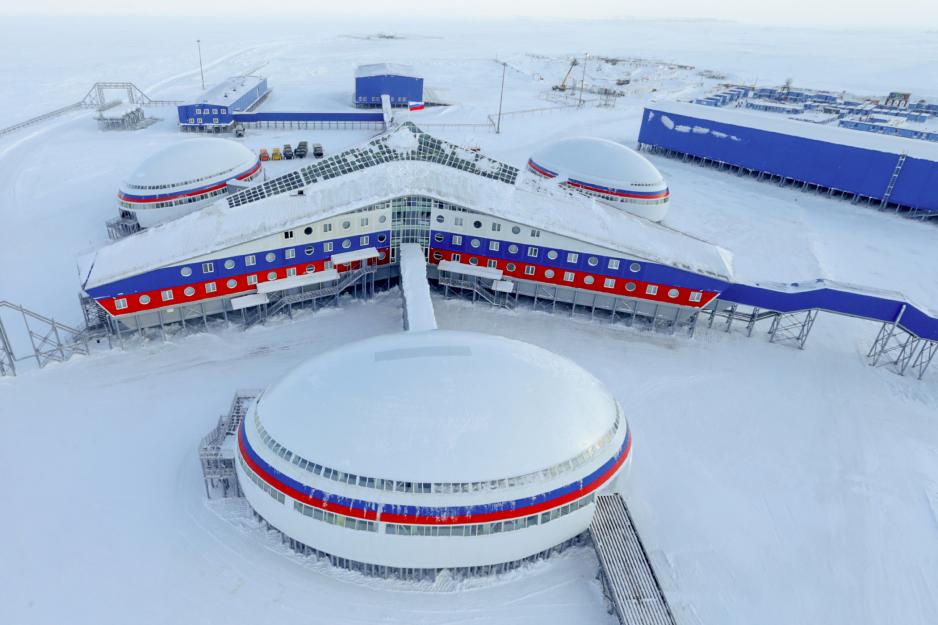 The base covers 14,000 square kilometers, but only a small fraction has developed infrastructure.
Satellite image comparisons show how Russia refurbished existing and erected new structures, constructed a 2,500 meter gravel runway, and built support infrastructure.
The base's temporary gravel airfield was upgraded to a permanent 2,500 meter asphalt runway during the summer of 2018 with a shipment of 13,000 tons of construction material. It can now accommodate any type of Russian military aircraft, including MiG-31 and Su-34.
"The location of Nagurskoye Base allows for the much closer access to North America for Russian bombers. This combined with the longer ranges of the new generation of hypersonic cruise missiles increases the risk to North American targets," states Huebert.
Temp Air Base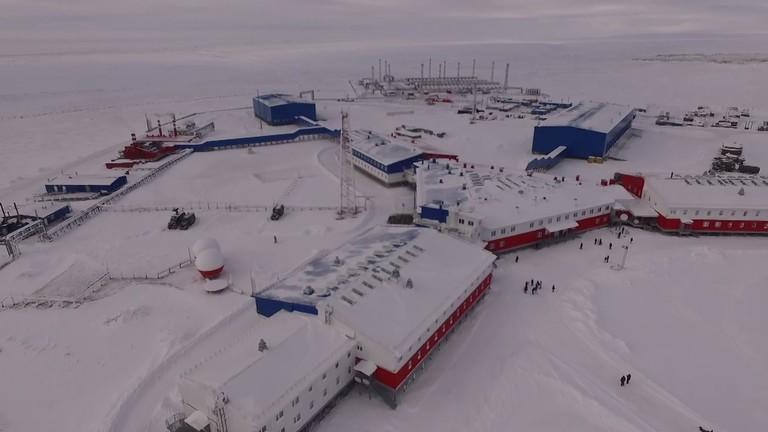 The Temp air base was established in 2013 on Kotelny Island and became operational in 2015. Its design follows a similar "clover" layout as the Nagurskoye base. More than 10,000 tons of materials were delivered aboard a fleet of seven cargo vessels.
Satellite images reveal how previously untouched tundra was turned into a sprawling military base over the course of two summer construction seasons.
Initial construction of the airfield began in October 2013. Satellite footage shows how the primitive airfield was subsequently upgraded and received a hard-surface runway that can receive large military aircraft, including Ilyushin Il-76 aircraft year-round. The facilities are able to house and support 250 personnel year-round.
Additional bases have been completed or are currently being constructed at Rogachevo, Cape Schmidt, Wrangel and Sredniy.
Russian officials explain that these new bases will be used to control international shipping on the Northern Sea Route, protect oil and gas installations, and maintain maritime domain awareness against foreign vessels.
Security experts similarly see the network of military installations as part of a plan to gain and maintain control over Russia's Arctic territory. Huebert explains that "these bases are indicative of the Russian layered approach. Russia is in the process of providing for a complete and comprehensive defence of their entire Arctic region."
According to Huebert these bases serve three purposes. First, they provide extended protection of Russia's increasing economic activity, including oil and gas as well as shipping. Second, they enable Russia to increasingly project their power over the region. And third, these forward bases protect and extend the country's nuclear deterrent.
"These bases will allow for both their most advanced bombers and fighter aircraft to operate from."
The Russians are very determined to build up their military in the Arctic.  
Yamal LNG and the Port of Sabetta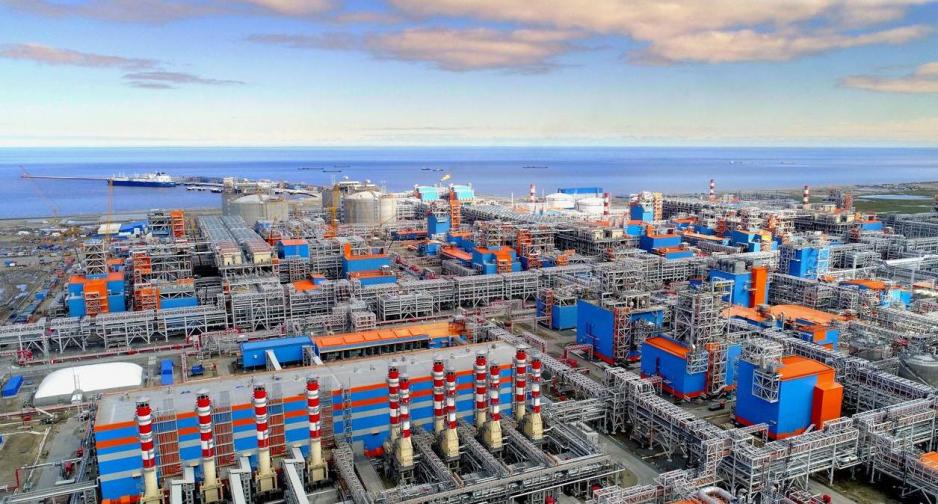 Apart from military installations, Russia has been pushing ahead with large-scale economic plans.
The Yamal LNG plant and the nearby port of Sabetta and airport cover an area larger than 10 square kilometers. The facilities were constructed over a period of less than 5 years and turned formerly undeveloped Arctic tundra into a bustling economic hub.
The Yamal LNG plant, ranks second among the world's largest LNG plants, with an annual output of more than 16.5 million tons.
Construction on the Yamal LNG facility, a corporation between Russian energy company Novatek, French energy major Total, and China's national oil company CNPC, began in July 2012. Just over five years later, the first production line came online and the first ice-capable LNG carrier, the Christophe de Margerie, took on the first LNG.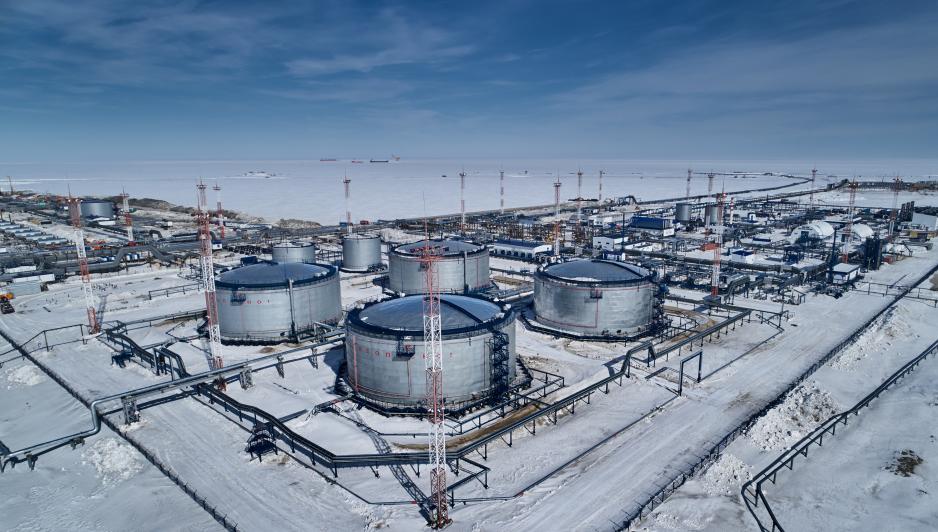 The Arctic Gate terminal is located near Cape Kamenny on the Yamal peninsula. Up to 8 million tons of oil will be shipped from this offshore terminal. Gazprom constructed a 100 kilometer-long oil pipeline from the Novoportovskoye oil field to the Arctic Gate terminal, located 3.5 kilometers offshore.
Construction of the facility began in 2012 and year-round shipments of crude oil began in May 2016.
Onshore infrastructure includes navigation and marine traffic control systems, port infrastructure, offices and housing for up to 500 workers, and offices for government agencies.
Huebert emphasizes that "these images of course drive home the cliche that 'a picture is worth a thousand words'.
And, it is important to highlight that nothing comparable is being built by any of the other Arctic states.
"Neither the Americans or Canadians have done anything of the sort at the same level. The Canadians have been spending a very long time to refit a former mining site in Nanisivik to act as a refueling site. But there is no connected improved air capability. The U.S. is doing nothing except to improve the capacity of the ABM installation at the southern Alaskan Arctic base at Fort Greeley," Huebert concludes.