Stortinget says yes to Swedish and Finnish NATO Membership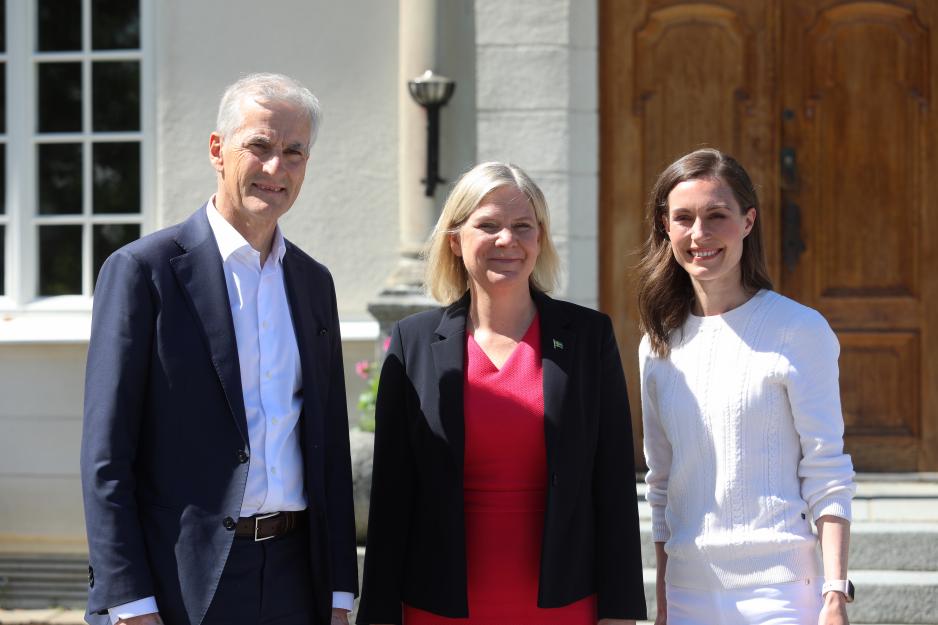 On Thursday, the Norwegian parliament Stortinget voted to include Sweden and Finland into NATO. Turkey is still not willing to approve their applications, and Finland's prime minister fears a frozen process.
On Thursday afternoon, the Norwegian parliament Stortinget decided to approve Sweden's and Finland's NATO membership applications, which were submitted about a month ago.
In order to enter the Alliance, all the 30 NATO member states must approve of Swedish and Finnish membership. Depending on the regime in each country, such approval is conducted either by the government or the parliament.
With yesterday's decision, Norway is the second NATO country to finish processing the matter, Stortinget reports.
The Red Party was the only party to vote against, as the party argues that these countries' joining of the Alliance will increase tension in the Nordics through the expanding of contact areas between the USA and Russia.
Wants a quick resolve
Originally, the track was set for Sweden and Finland to quickly be granted membership candidate status of the Alliance, and thus be welcomed to attend the NATO summit in Madrid on 29 and 30 June.
However, while all NATO members earlier this spring were favorable to including the two countries into the Alliance, Turkey changed its mind and accused in particular Sweden of being a free haven for Kurdic militant groups, which by Ankara are considered terrorists.
Following on from that, Turkey has raised a series of demands with the two applicants, and this has led to extensive diplomatic meeting activity.
"It is important that we resolve the situation with Turkey now, the momentum is now. If we do not solve this issue before Madrid, there is a risk that the situation might freeze", Finnish PM Sanna Marin (SDP) stated on Tuesday, according to YLE.
Turkey has threatened to block Swedish and Finnish membership for one year unless Ankara gets sufficient assurances from the applicant countries regarding its security concerns, the Guardian reports.
Western countries contribute
"Our goal is to try and see if we might have Sweden and Finland sitting at the table in Madrid as invitees. If that doesn't happen, the process will continue. We will work to keep these accession talks open", said USA's NATO Ambassador Julianne Smith on Tuesday during a press conference.
This week, the defense ministers of the British-led coalition Joint Expeditionary Force said that they will work closely with NATO allies for the integration of the applicants into the Alliance to happen as fast as possible. The JEF coalition consists of the Nordic and the Baltic countries, as well as the Netherlands.
This article was originally published in Norwegian and has been translated by HNN's Elisabeth Bergquist.