Solberg and Søreide to Putin's Grand Arctic Conference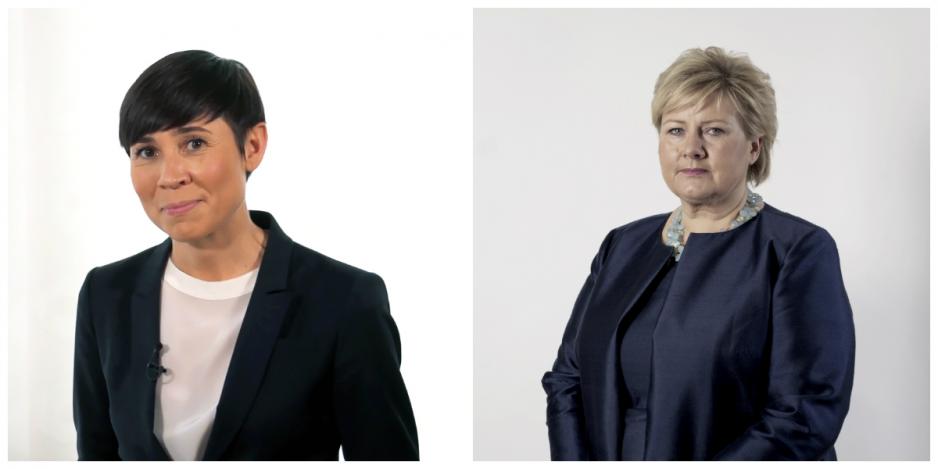 Both Prime Minister Erna Solberg and Foreign Minister Ine Eriksen Søreide have agreed to attend Russia's big Arctic conference in St. Petersburg in april.
That became clear during the Kirkenes Conference yesterday.
Also read: Editorial: On the Verge of Cooperation
Russian authorities have invited Prime Minister Erna Solberg and Foreign Minister Ine Eriksen Søreide to the conference "Arctic – Territory of Dialogue" in St. Petersburg on the 9th and 10th of April.
It has taken a long time to clarify whether or not Søreide would attend the conference, however, now it has been announced that both she and PM Solberg will attend.
- Our neighborly relation to Russia is a constant and important factor in Norwegian foreign policy, and cooperation with Russia is important for the stability of our immediate neighborhood. This still applies, despite a challenging security policy situation and a more strained relationship between Russia and the West, Solberg says in a press release.
President Vladimir Putin has attended all conferences since the inaugural one in Arkhangelsk in 2010. This year as previously, the conference attracts a series of Heads of State, top politicians, researchers, business leaders and other actors interested in the Arctic region.
The number of registrations for this year's conference is record high and has led the organisers to relocate the entire event to St. Petersburg.
Last time the conference took place was in Arkhangelsk in 2017. Then-Foreign Minister Børge Brende attended. His visit to Russia was then his first on ministerial level in three years.
The theme of this year's conference is "The Arctic – An Ocean of Opportunities", and it will focus on sustainable economic and social development in the region.
"The conference provides a solid frame for continuing political dialogue with Russia in a wider Arctic context. This fits well in to the long-lasting Norwegian-Russian cooperation about managing marine resources as well as with Norwegian emphasis on sustainable ocean management in an international perspective", the Ministry of Foreign Affairs writes in a press release.
Other Nordic countries have also received high-level invitations.
This article originally appeared in Norwegian and has been translated by HNN's Elisabeth Bergquist.