Two Asian Shipyards Continue to Build LNG Tankers for New Russian Arctic Gas Project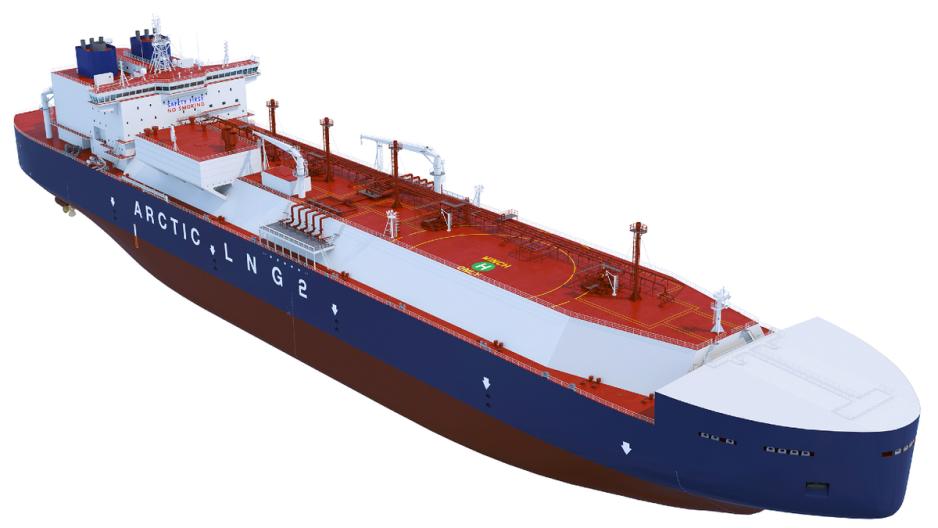 Novatek and its partners continue to push ahead with Arctic gas projects even in the face of economic sanctions. Images analyzed by HNN indicate at least 8 new gas carriers at various stages of completion. The first ones could be delivered later this year.
New satellite images reveal that despite obstacles created by western sanctions, a new fleet of ice-capable liquefied natural gas (LNG) carriers is taking shape. Images show at least eight Arc7 carriers for Novatek's Arctic LNG 2 project at the Zvezda shipyard in Russia and Okpo shipyard in South Korea.
Currently 15 specialized Arc7 LNG carriers shuttle LNG along Russia's Northern Sea Route for the Yamal LNG project. For Novatek's next plant, Arctic LNG 2, the company is looking to double that figure. 
In 2020 Novatek placed a number of orders with foreign shipbuilding companies Daewoo Shipbuilding & Marine Engineering (DSME) and Samsung Heavy Industries (SHI) as well as domestic shipyard Zvezda in the Far East.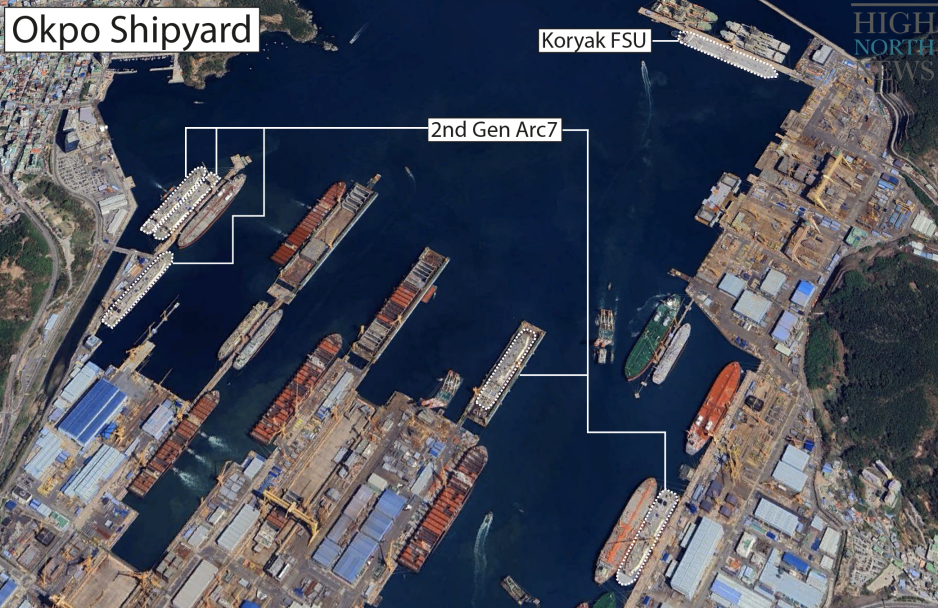 Following economic sanctions in 2022, DSME canceled a contract with Sovcomflot for three ships due to non-payment and halted construction. French company GTT, crucial for the completion of gas membranes inside the carriers, also left the project.
European marine engine makers MAN and Wärtsilä also stopped providing their products, e.g. Azipod thrusters, to Russian companies, including the Zvezda shipyards.
While the exact status of vessels remains unknown, sources at DSME inform HNN that three vessels will be ready by the end of 2023, only a few months later than originally planned when contracts were signed in 2020.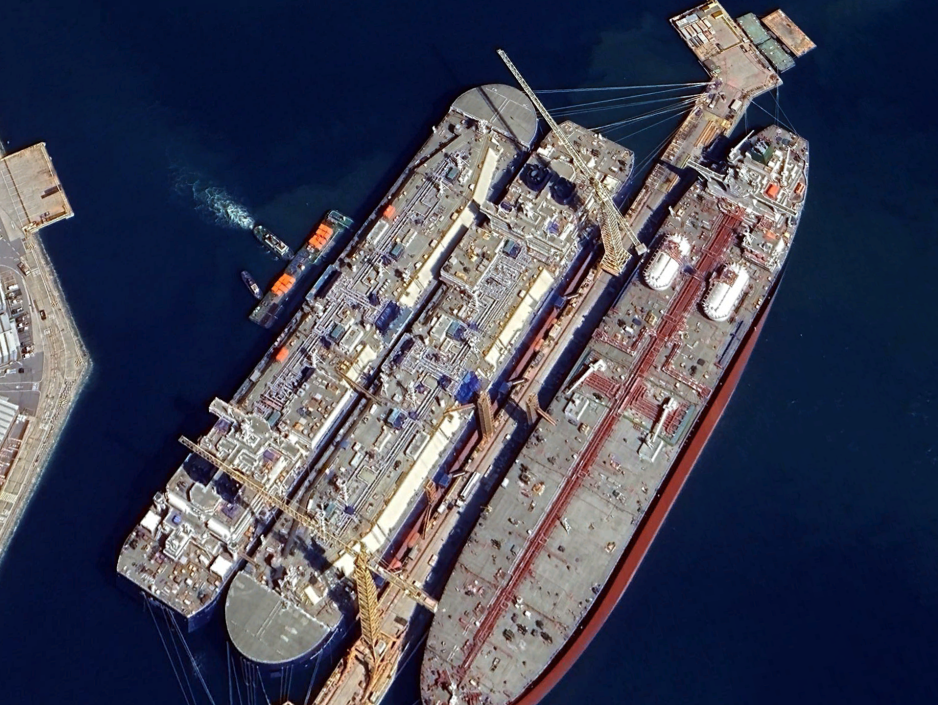 Progress at Zvezda also appears steady. Reports last year indicated that three Arc7 carriers under construction in Russia were around 50 percent completed, when sanctions took effect in mid-2022. These vessels now appear fully-built. Recent images show at least one of the vessels relocating within the shipyard under its own power.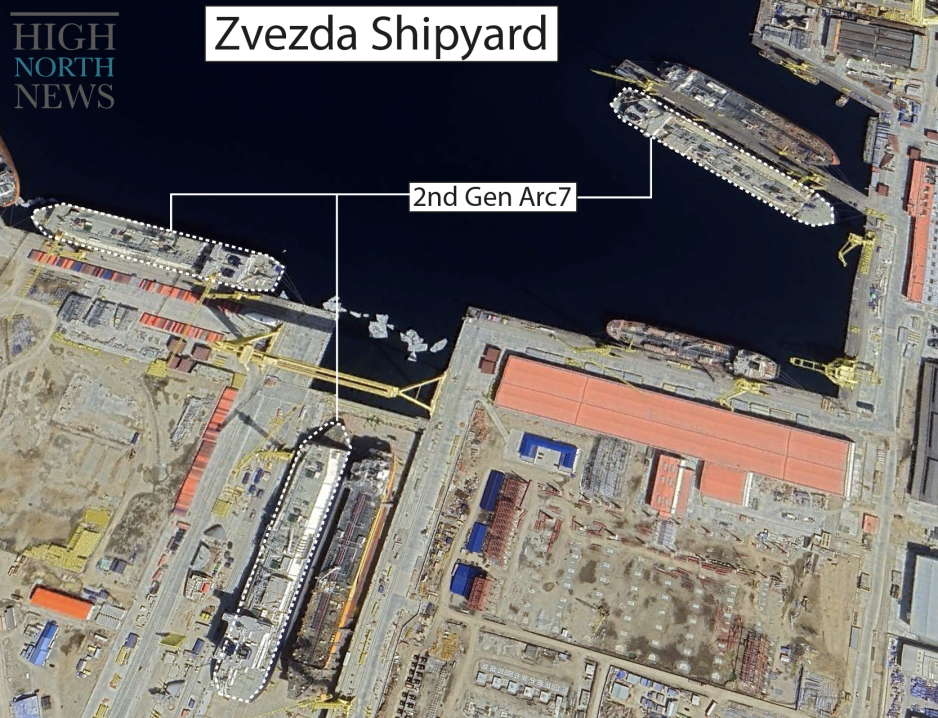 The first production line for Arctic LNG 2 is being readied for transport from the construction yard near Murmansk to the Gydan Peninsula. Once production begins later this year the company will need 5-7 new LNG carriers to transport its LNG to Europe and Asia. 
"One would think that 5-6 tankers are needed per liquefaction train. Certainly, if the NSR is open all year round to Asia, more turnarounds will be needed and this was likely planned as the 7 tankers under construction were expected to be in service between mid-2023 and early 2024," explains Hervé Baudu Chief Professor of Maritime Education at the French Maritime Academy.
Novatek recently announced that it intends to begin year-round shipments to Asia in January 2024, further cementing its need for additional Arctic LNG carriers.