Russia to Expand Rogachevo Air Base to Accommodate Long-range Aircraft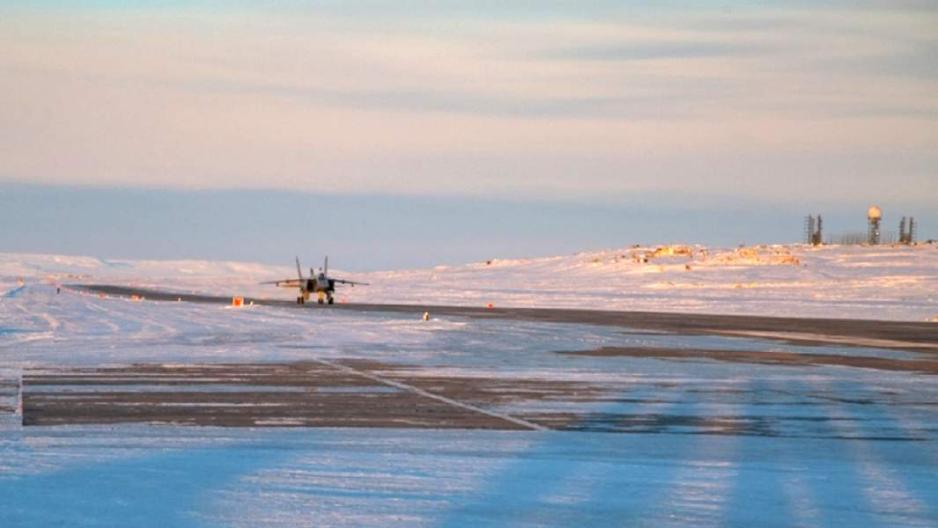 Rogachevo air base will become the latest military installation in the Russian Arctic to receive an extended runway and new facilities for personnel and equipment. The facility sits around 800 km from Kirkenes in North Norway.
Russia's Ministry of Defense released plans to expand and modernize its Rogachevo air base on the island of Novaya Zemlya in the Arctic. The five-year project foresees the extension of the 2400 meter runway to accommodate all types of military and civilian aircraft, including long-range interceptors and nuclear-capable bombers.
The plans were first discussed by Russian newspaper Izvestia. 
Rogachevo is the latest Arctic air base to receive upgrades and extended runways. Russia previously constructed or refurbished facilities at the Temp and Nagurskoye air bases. The airfield at Nagurskoye, located around 1000 km to the north of Rogachevo, was extended from 2400m to 3400m during the summer of 2020.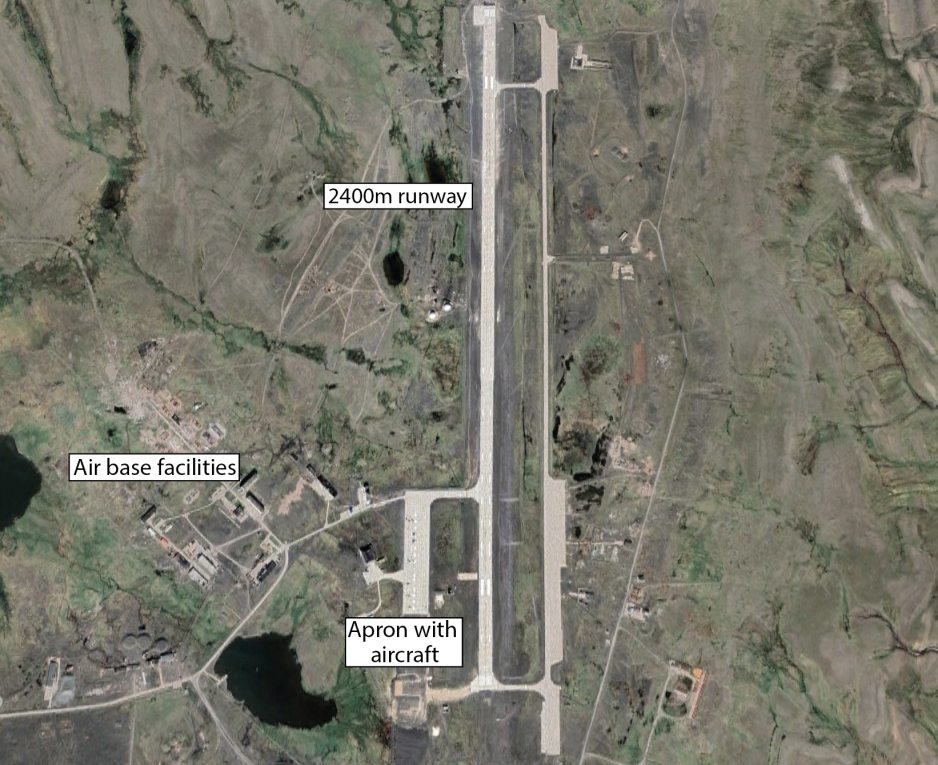 The modernization efforts at Rogachevo will also include upgraded facilities for personnel and material. New aircraft hangars will allow for year-round stationing and operating of aircraft at Rogachevo. 
It is unclear if the new facilities will follow the "Arctic Trefoil" design which Russia has employed on other airbases, including Temp and Nagurskoye air bases.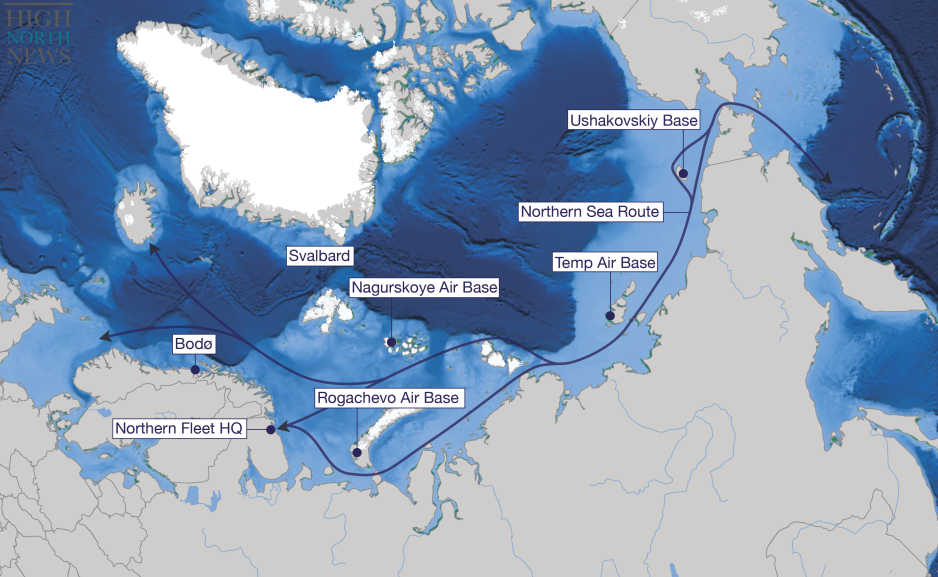 In recent years Rogachevo had already received one of five over-the-horizon Resonance-N radar installations capable of detecting and tracking targets, such as aircraft and missiles, at a distance of more than 1000 km. In 2019 a modern S-400 air defense system working in conjunction with the Resonance-N radar was also installed at the base.
Longer runway for larger aircraft
For the past three years the airfield has received detachments of MiG-31BM interceptor aircraft and Su-33 fighters. Since 2021 squadrons of Su-34 fighter bombers have been stationed at Rogachevo. In addition, various types of transport aircraft, including Antonov An-72 and An-26, and a range of rotary aircraft routinely fly in and out of the base.
Satellite images from 2022 show an An-72, two Su-34, an An-26 and four unidentified helicopters on the apron adjacent to the runway.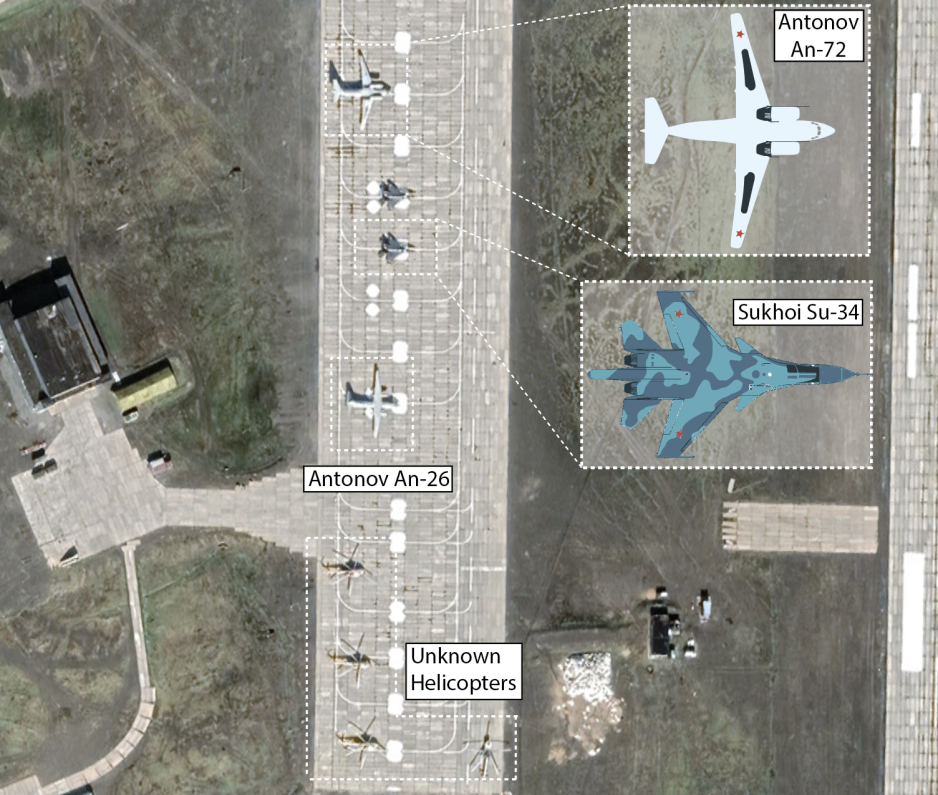 The runway extension will allow heavy aircraft, such as the Tu-142 long-range reconnaissance plane and the Tu-160 heavy strategic bomber, to routinely utilize the airfield.