Russia Lifts Veil on New Arctic Military Base, but Secrets Remain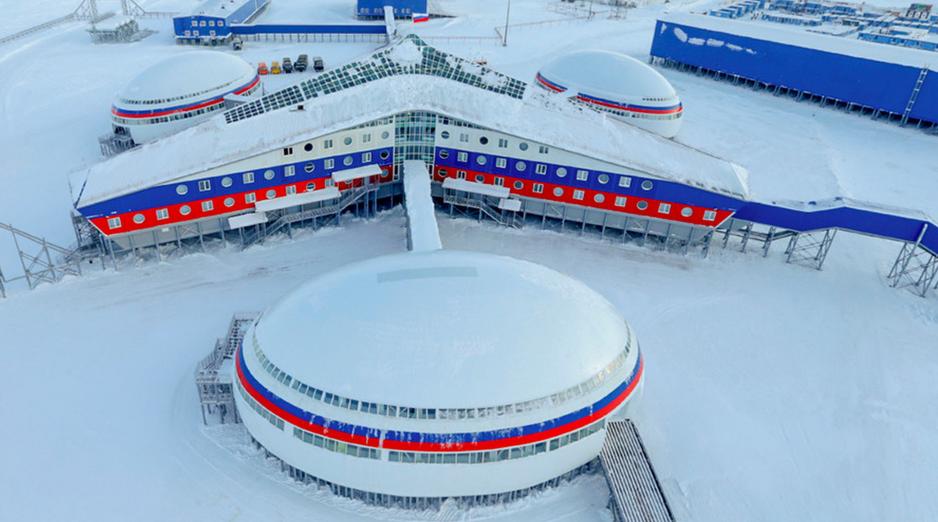 While Russian officials frequently cite the need to defend the country's interest in the Arctic, Arctic experts see a number of underlying objectives for the expansion of military assets.
In a new "virtual tour" Russia is showcasing its latest military asset in the Arctic. The new "Arkticheskiy Trilistnik" or Arctic Trefoil military complex is located a mere 1,000 kilometers from the North Pole.
It represents Russia's northernmost permanent installation and is part of the country's significant investments to build or reopen military assets across the High North.
The Arctic Trefoil base, named after its three-pointed central administrative and residential compound, is located at 80 degrees northern latitude on the island of Alexandra Land, part of the Franz Josef Land archipelago.

Construction on the new military complex, with an enclosed area of 14,000 square meters, began in 2014. By 2016 97 percent of construction was completed and it will be officially commissioned in the second half of 2017, according to Russian news agency Interfax.
Similar to research stations located in harsh environments, e.g. at the South Pole, the base was erected on stilts to help it withstand the buildup of snow and ice.

While Russia keeps quiet about the military capabilities and installations of the base, it has revealed that it will be home to 150 personnel which will be stationed at the base for up to 18 months at a time.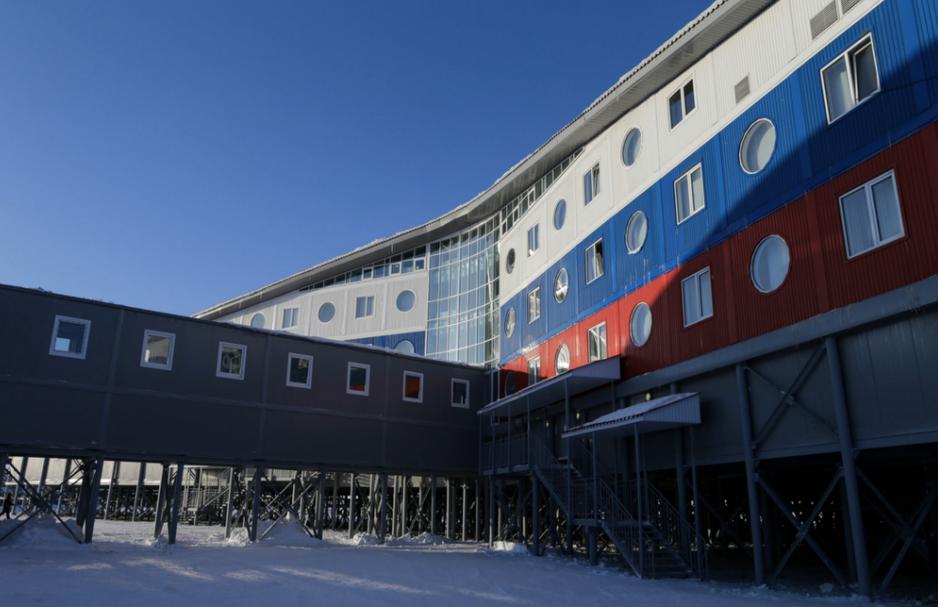 Expanding military infrastructure
Arctic Trefoil is the second installation of its kind following Russia's first new Arctic base "Severny Klever" or Northern Clover, which opened in 2015.
This base, located on Kotelny Island, part of the New Siberian Islands archipelago, around 2,000 kilometers to the south-east at 75 degrees northern latitude, also features trefoil-shaped housing and an administrative complex which can accommodate up to 250 personnel.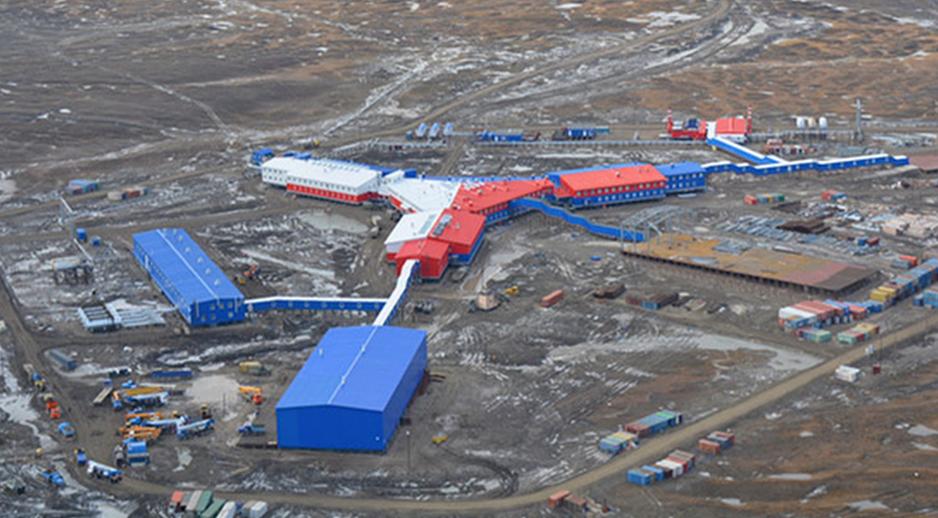 An additional four bases located at Rogachevo in Novaya Zemlya, Sredny Island in Severnaya Zemlya, at Wrangel Island and at Cape Schmidt, are at various stages of construction or upgrades. According to Russia's Ministry of Defense, more than 100 infrastructure facilities spread across the six bases will be completed by the end of 2017.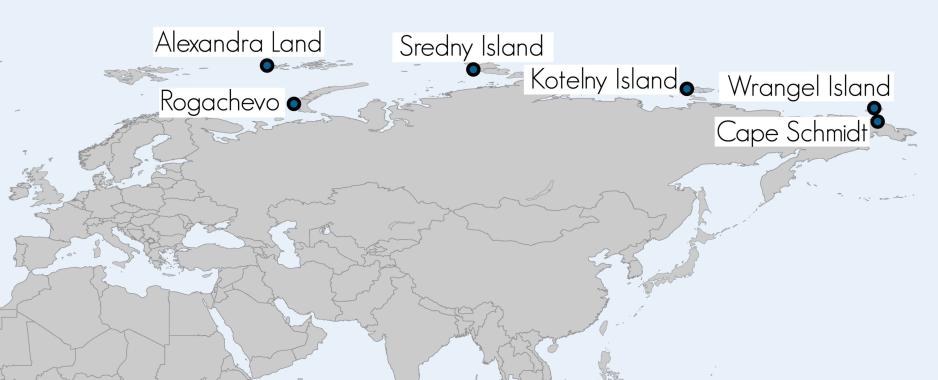 Questions remain
While Russian officials frequently cite the need to defend the country's interest in the Arctic, e.g. crude oil and natural gas reserves as well as Arctic shipping lanes, as the primary reasons for these bases, Arctic experts see a number of underlying objectives for the expansion of military assets.
"President Putin has taken a personal interest in developing Arctic infrastructure," says Andrew Holland, Senior Fellow for Energy and Climate and Arctic expert at the American Security Project, a Washington DC-based think tank.
As such there is an important public diplomacy and relations side to these projects. "[Russia is] demonstrating to their people and to the world that the Russian military is strong, active, and willing to act." In fact, President Putin personally visited the base in March, an event widely covered by the national and international media.
Protecting Russian military assets
A less benign reason is however often left unsaid in current reporting, according to Holland.

"The buildup pursues a classic A2/AD, Anti-Access/Area Denial, strategy. Most of the military equipment being put in these bases is not infantry (even though they're the ones that get the press coverage), but SAM (Surface to Air) missile batteries, radars, refurbishments of runways for fighter planes, and even anti-ship surface missiles."
In addition Holland suspects a significant increase in sonar listening devices and electronic surveillance.
In fact, the Arctic Trefoil complex is located adjacent to the Nagurskoye air base, which is also currently undergoing upgrades and modernization, including the lengthening and widening of the runway to 2500 meters by 42 meters, allowing it to accommodate all but the largest military aircraft.

Once fully operational the facility will be home to either MiG-31 or Su-34 fighter and interceptor aircraft as well as Il-78 tankers, according to Northern Fleet Vice-Admiral Nikolai Evmenov. The military infrastructure is part of the Army Air Defense and Air Force of Russia's Northern Fleet.

All these upgrades are aimed at protecting Russia's strategic nuclear forces, says Holland.

"The Russians are investing heavily in modernization of their nuclear forces, both the missile forces and the submarine force. This year, two new Borei-II class ballistic missile submarines will join the Russian northern fleet, based in Murmansk. These consist of far greater expenditures than all the new Arctic bases – but receive far less media attention. Russia is ensuring that its nuclear deterrent remains strong by ensuring that Murmansk and its nuclear force is protected from an attack."