Arne O. Holm says

Now, the Future of Svalbard is Decided from a State Employee Office on the Mainland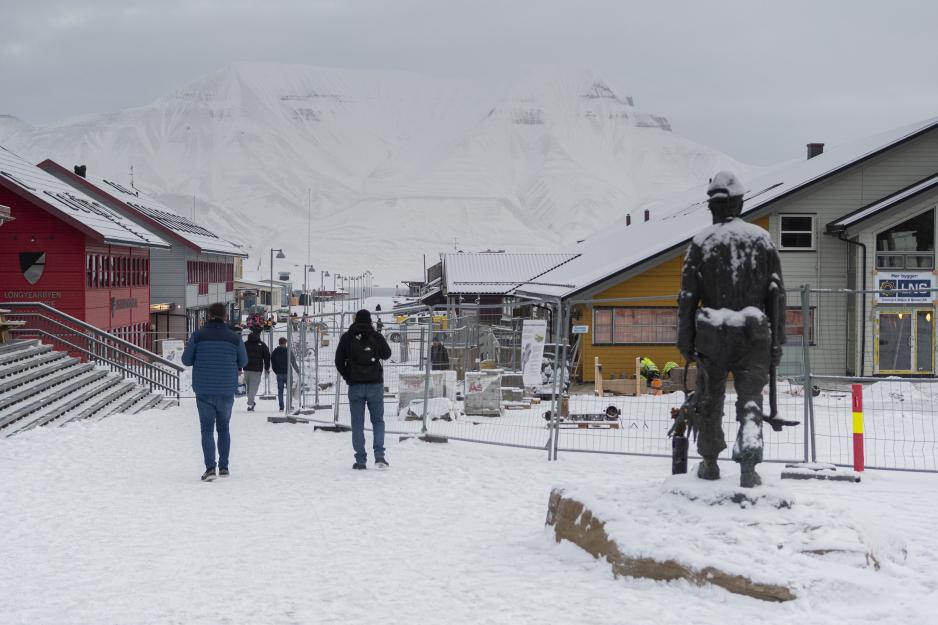 Commentary: How to help a business sector that is on its knees following the pandemic? According to the Norwegian state, this is best done through introducing new regulations at breakneck pace, regulations that are to be commented on and worked into new business models. We are in Svalbard, where nothing is as it was, nor how it should become.
Many state departments and offices have opinions about and influence over Norwegian Svalbard policy. While businesses in Svalbard have starved through a pandemic, which for long periods shut down this Arctic community at 78 degrees North, the mainland bureaucrats have spend the time at their respective home offices fine-tuning the attacks that are to secure increased 'norsification' of Longyearbyen.
Community in constant transformation
Now that tourism is gradually returning to the real Arctic, regulation changes are generously poured over the inhabitants of Longyearbyen.
We need to go back a few decades to understand what is happening to Svalbard. On 1 January 2002, local democracy was introduced in Longyearbyen. Through allowing residents more influence on their own everyday life, more people were to be lured there to settle down. Not least, the goal was to strengthen the Norwegian family community. At the peak, there were three kindergartens in operation in town.
Half a year earlier, Svalbard had gotten its won environmental act.
And at the same time, there was an ongoing fight for and against mining.
The changes fit well into an almost century-long – or even longer – tradition that has everything to do with the ability to transform.
Longyearbyen, and thus also the Russian settlements in Svalbard, has been in continuing transition. Since most people who move to Svalbard only stay for a brief period of time, the significance of this is often reduced.
Both inhabitants, businesses and politicians took responsibility
For those who over time have followed ever-changing governments' encouragements to have babies and start businesses, this is all the more noticeable.
Everyone took responsibility
When mining was shut down – and now, the date for complete liquidation of the final mine, Mine 7, is ready – the tourist industry was encouraged to take a responsibility.
Everyone took responsibility. Local politicians took democratic responsibility, the population figures grew, and the tourist industry made heavy investments.
The state's initiatives were, in fact, so successful that the very same state now wants to reverse what it had started itself. That is the only possible interpretation of the new regulations and solutions.
The tourist industry is, within a minimum of time, to adjust to a new set of regulations removing whatever may have remained of predictability. The proposals are presented almost entirely without dialogue with involved actors.
In practice, local democracy is limited to the Norwegian part of the Svalbard population. Foreign residents lose influence over their own everyday life overnight if they cannot refer to three years' residency in a Norwegian mainland municipality [prior to arriving at Svalbard].
The encouragements of the past about building private homes are faced with consequent state acquisitions if such a house comes up for sale. In this say, one makes sure state-employed work power wins against private businesses.
Kindergarten options are limited and families with special needs-children who need that little extra in school and everyday life are told that such assistance will no longer be available.
The intent is obvious. It is all about tightening Norwegian reins on the Svalbard community.
Nobody challenges sovereignty
No countries are currently challenging Norwegian sovereignty over Svalbard. Nor is Russia, though many seem to erroneously think so. The Svalbard Treaty is more than 100 years old and has, despite its flaws and shortcomings, an almost extreme ability to survive.
From an international strategic point of view, Svalbard's geopolitical role is clearer than ever, and that is what the recently departed government tried facing through its proposed tightening.
The pandemic has increased the distance between Svalbard and the mainland
Then the question remains; will these initiatives work according to their intent?
I doubt it.
Weakening already weak welfare arrangements combined with downscaling local democracy is not likely to chase foreign inhabitants off the archipelago. Nor are significant changes to the right to move about in nature, whether you do it on your own or under the auspices of a tourist operator.
It will highly likely be Norwegians who shut down their businesses and lives in Svalbard and move to real democracies and a real welfare state on the mainland. Or avoid moving to Longyearbyen. For many of the foreign inhabitants, public welfare is an unknown concept in their respective countries of origin, and thus it represents no competition to a weakened democracy and welfare in Longyearbyen.
For other foreign actors, be they university scientists or tourist operators, it has to be a blow to the face if they are stripped of their democratic rights at the stroke of a pen.
What does the Norwegian state really want?
Believing that there are Norwegian investors ready to throw their money at a political system that changes the playing rules in the blink of a moment is naïve.
At the end of the day, the question is not just will the initiatives work as intended, but also: Does the state really know what it wants with and from Svalbard?
Regardless, the proposals should be withdrawn in their present form, as most business interests in Longyearbyen have already requested.
The pandemic has turned most of Svalbard's business life upside down, and distances between Norwegian authorities and the local population in the Arctic have not decreased during the pandemic.
No surprise, perhaps, when the Arctic is analyzed with perspectives from a state-employee home office.
This commentary was originally published in Norwegian and has been translated by HNN's Elisabeth Bergquist.