Norwegian F-35s Identifying Russian Military Aircrafts for the First Time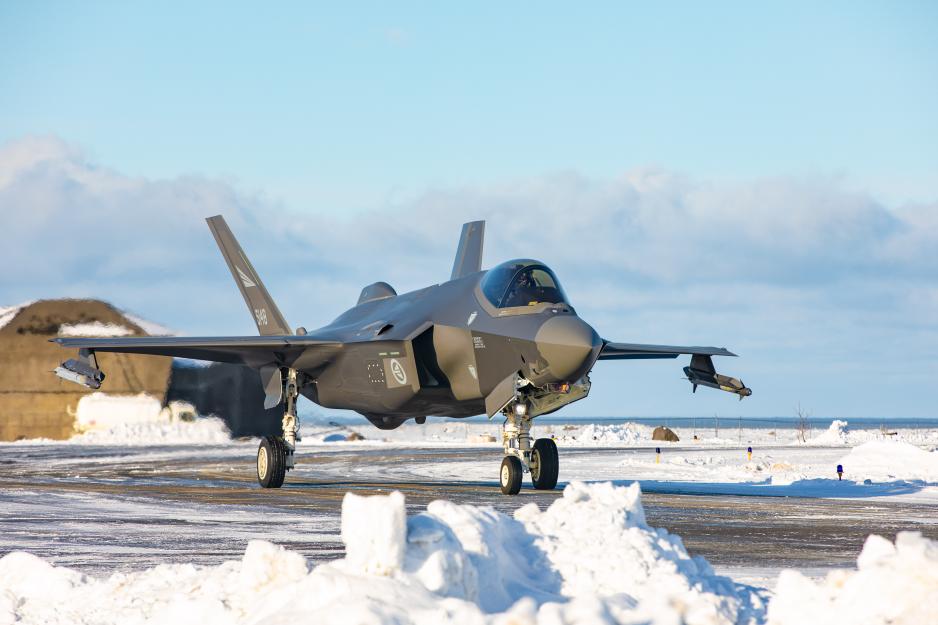 Norway's new F-35 fighter jets identified Russian military aircrafts near Norwegian air space for the first time ever during a Quick Reaction Alert (QRA) mission last Saturday.
Two F-35 combat aircrafts took off from Ørland airport near Trondheim last Saturday and identified two Russian military planes, a MiG-31 fighter jet and a Tu-142 maritime reconnaissance aircraft, near Norwegian air space.
The Russian military aircrafts were first detected by the air defense's control station in Sørreisa, conducting the control on behalf of NATO, according to the Norwegian Armed Forces.
First identification for F-35's
Usually, F-16 fighter jets under NATO command get on their wings from Bodø air base to identify and/or clear unidentified planes flying near Norwegian air space, so-called QRA missions.
This time, the F-16 first went up to identify the planes, and then the two F-35s took over the mission while the Russian aircrafts continued south. British military aircrafts then followed the Russian planes further south, until Norwegian F-35's and F-16's took over again, when the Russians were heading north.
The two Russian planes did not enter Norwegian air space, but stayed in international air space.
- The Armed Forces yesterday established reinforced F-35 preparedness from Ørland air base to increase our ability to assert our sovereignty. F-35 taking off from Ørland air base under NATO command also routinely identified Russian planes in international air space Saturday morning, says Major General Tonje Skinnarland, head of the Air Force, in the article.
More identifications
According to Norwegian defense statistics, the number of scrambles for Norwegian QRA missions increased from 20 in 2016 to 55 in 2018. During the same period, the number of identifications of unknown planes increased from 38 to 100.
"Such flights are intended exactly to identify planes flying in international air space near our own. The identifications have been Russian", says Sargent Commander Elisabeth Eikeland, spokesperson at the Joint Operative Headquarters.
"The changed security policy situation has led to an increase in the number of flights to identify. Our analysis of the 2018 increase is that it was a result of Russian activity related to NATO's Trident Juncture exercise", Eikeland adds.
As per 9 March 2020, there have been eight scrambles and 20 identifications in 2020.
"To us, the number of identified planes is not the most important thing, but rather the situational understanding of these flights", Eikeland says in closing.
New F-35 fighters on first mission abroad
Norwegian F-35's are currently also conducting assignments in Icelandic air space, as part of the international operation Iceland Air Policing (IAP). Iceland does not have defense forces, and Norwegian fighters are contributing to NATO's rotational air defense presence in the country. This is the first foreign mission for the 332 squadron following the F-35's being declared operative, according to the Armed Forces.
Norway has acquired a total of 52 new F-35 fighter planes from the USA and has received 15 of these so far. The main base will be Ørland air base [near Trondheim], while an advanced forward operating base will be located at Evenes, between Harstad and Narvik. They are also to be able to operate from Rygge air base in the south, according to the Armed Forces.
This article was originally published in Norwegian and has been translated by HNN's Elisabeth Bergquist.