Norwegian Coastal Municipalities Want Trawlers to Land More Fresh Cod on Land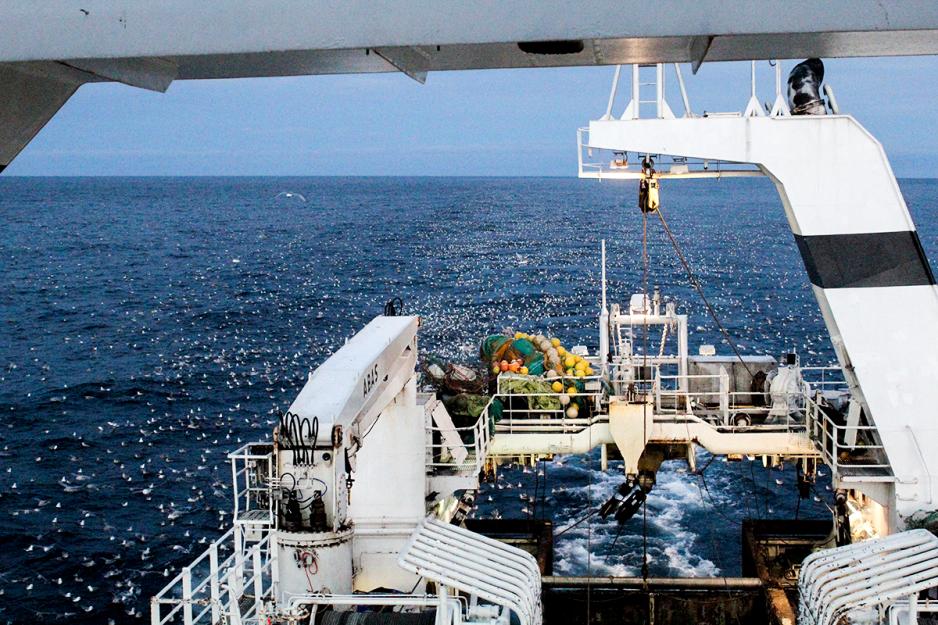 Six North Norwegian coastal municipalities propose changes to the regulations for cod trawlers in order to secure more fish processing in Norway and more year-round jobs.
Since the summer of 2020, several North Norwegian coastal municipalities have looked into how cod trawlers can contribute to a higher extent of fish processing in Norway.
At a press conference on Monday, the municipalities of Båtsfjord, Berlevåg, Lebesby, Hammerfest, Skjervøy and Vestvågøy submitted their proposals for amending the Offer Obligation Regulation. The purpose is for the changes to contribute to increased processing of fresh fish [in Norway], more year-round employment in the land-based fish industry, and through that; increasing population figures in rural areas.
Assigned by a total of nine municipalities as well as Nordland County, Troms and Finnmark County, Nofima has assessed whether these changes may contribute to the goals of increased processing and employment. According to Nofima, all the proposals could contribute to increased processing through better access to fresh, and frozen, raw materials in the second half of the year.
Less processing of fish in Norway 
The report "How Can Mandatory Quotas Contribute to More Processing" [in Norwegian] shows that a decreasing share of fish caught in Norway is processed in Norway. In 1992, some 90 percent of cod exported from Norway was processed in the country prior to export, whereas in 2019, that figure had dropped to less than 60 percent.
"Even though much fish is landed in Northern Norway, the industry itself is unable to exploit a large share of it for processing and for creating year-round jobs. This is mainly down to two reasons; much of the fish is landed in a brief and very busy period in winter and spring; and much of it is landed in frozen condition", the report authors write and add:
"Thus, large amounts of fish are exported without being processed, and this happens for two reasons: There is not sufficient capacity to process such large amounts as are landed in peak season; and the frozen fish is sold (out of the country) at prices that for the Norwegian fish industry make buying and processing it a non-viable option."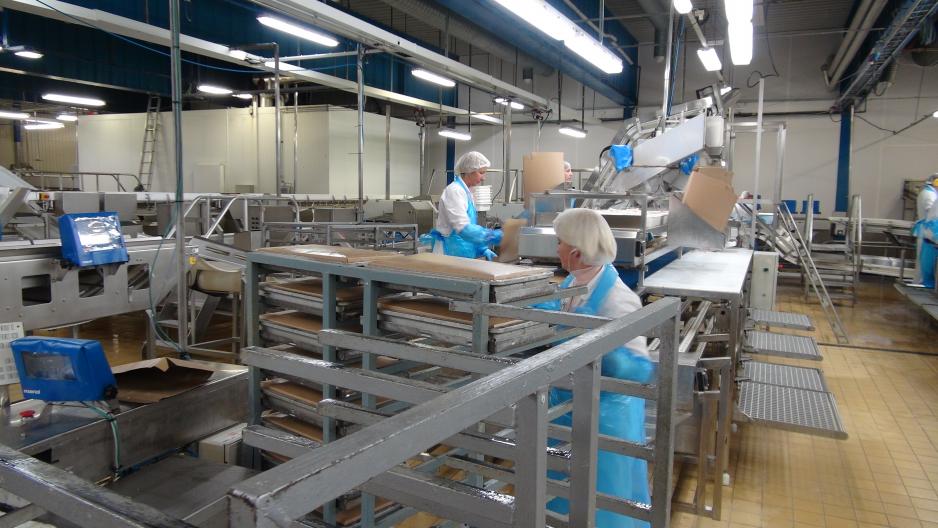 Fresh fish scheme for cod trawlers 
The obligation system for cod trawlers consists of three forms of obligations; an obligation to offer raw fish to land-based processing plants, a processing obligation for raw fish, and an activity obligation. Today, the offer obligation applies to a total of 20 vessels, according to Nofima. Amongst the regulation changes proposed by the six municipalities is a fresh fish scheme for the trawlers bound by the offer obligation.
"Our municipalities want to introduce a fresh fish scheme for the trawlers bound by the offer obligation, a scheme in which the depositions are taken from these trawlers' quota shares. The fresh fish scheme should contribute to year-round supply of fresh raw materials", Hammerfest Mayor Marianne Sivertsen Næss (Labor) said at the press conference.
They propose for the scheme to apply for the entire quota year, except for the months of February to May, as these are months during which the coast-based fleet provides major amounts of fish and during which fish landings from trawlers would contribute to increased processing on land only to a very limited degree.
According to the report, such a scheme would lead to more fresh cod being available for the fish industry, there would be more raw materials available in the second half of the year, more processing on land, and more year-round jobs. However it would also lead to increased catch costs for the fleet, reduced profitability for the fleet, and reduced payoffs for the vessel's crew.
Even though much fish is landed in Northern Norway, there are large amounts of it that the industry is incapable of exploiting through processing.  
The six municipalities also propose changes to the pricing system. They say one should consider whether a dynamic minimum price could be introduced as asking price for the raw materials delivered under the offer obligation.
Regarding the pricing system, Mayor Næss says that the municipalities want trawlers that are under this obligation to be subject to a price and offer scheme that secures profitability when the raw materials are processed in Norway.
"One should discard the tradition of only thinking about profitability for the fleet to rather think about profitability and value creation through the entire value chain", she adds.
Finally, the six municipalities also propose increased flexibility in the processing obligation. According to Nofima, flexibility in calculating the processing obligation would reduce the risk when buying raw materials bound by the processing obligation and through that, one would increase the probability for fish industry companies buying this raw material.
"A constructive contribution"
"This is a constructive contribution and proposal from the coastal municipalities and the counties. All kinds of proposals that contribute towards more year-round supply of raw materials, to establishing year-round jobs, should be welcomed", said Fisheries Spokesperson Cecilie Myrseth of the Labor Party at the press conference.
Myrseth says she has submitted questions to Fisheries Minister Odd Emil Ingebrigtsen regarding how and how fast these issues can be addressed, in particular in relation to a bonus scheme for fresh fish.
"It should not take years of investigations for one to be able to make a political decision and introduce it", she argues.
"We will follow this up in dialogue with the mayors. We also have last year's General Auditor's report, which refers to a negative development in many fishery communities. This is a proposal that may provide a solid foundation for the further work on this", Myrseth says.
This article was originally published in Norwegian and has been translated by HNN's Elisabeth Bergquist.