Norway Now Germany's Largest Gas Supplier, Future Supply from Arctic To Support Exports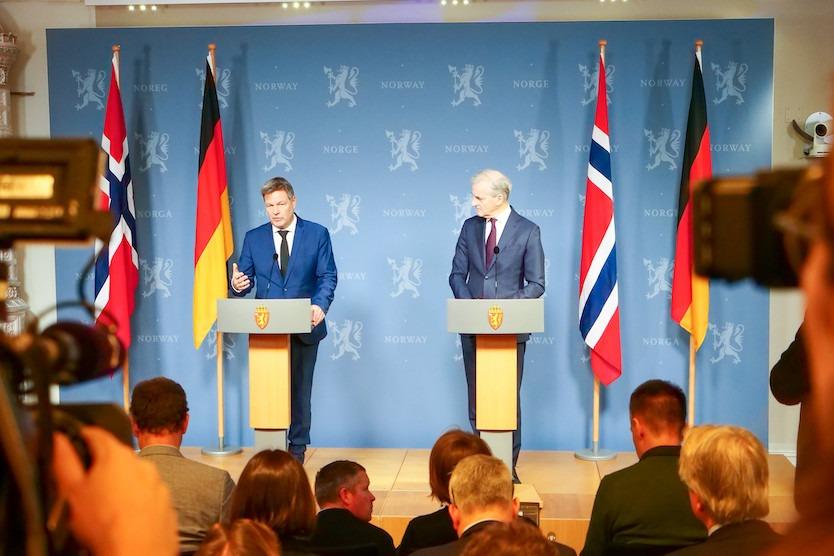 Norway supplied 33 percent of Germany's gas needs in 2022, making it the country's largest supplier, well ahead of Russia. Norway's position as a key provider of energy to Germany is set to further increase in the years to come, including from new Arctic fields coming on line and new discoveries above the Arctic Circle.
In 2022 Norway provided 33 percent of Germany's natural gas needs, replacing Russia as the largest supplier of gas to Germany. The previous year import from Norway accounted for just under 20 percent of Germany's supply. 
Norwegian providers have jumped on the opportunity to increase their market share in Germany and secure reliable and long-term demand by Europe's largest consumer of natural gas.
Expanded production above the Arctic Circle, arriving from the Irpa field 340 km west of Bodø scheduled to come online in 2026, as well as new discoveries in the Barents Sea including one made in 2022 adjacent to Goliat, will be key to maintaining peak production. 
Long-term demand reliability is key for large-scale investments, which may take many years or decades to pay off. With Germany largely disconnected from Russian pipeline gas, the door for Norway to further expand its market share and establish itself as the country's primary gas supplier remains open. 
"Norway delivers as much gas as possible to Germany," explained Norwegian Prime Minister Jonas Gahr Støre (Labor) at a joint news conference with German Chancellor Olaf Scholz in August 2022.
"In total, we have been increasing our gas exports compared to what we had at the outset by close to 10 percent, which is really maximum, so we will do whatever we can with the companies to maintain a high level," Støre elaborated at the time.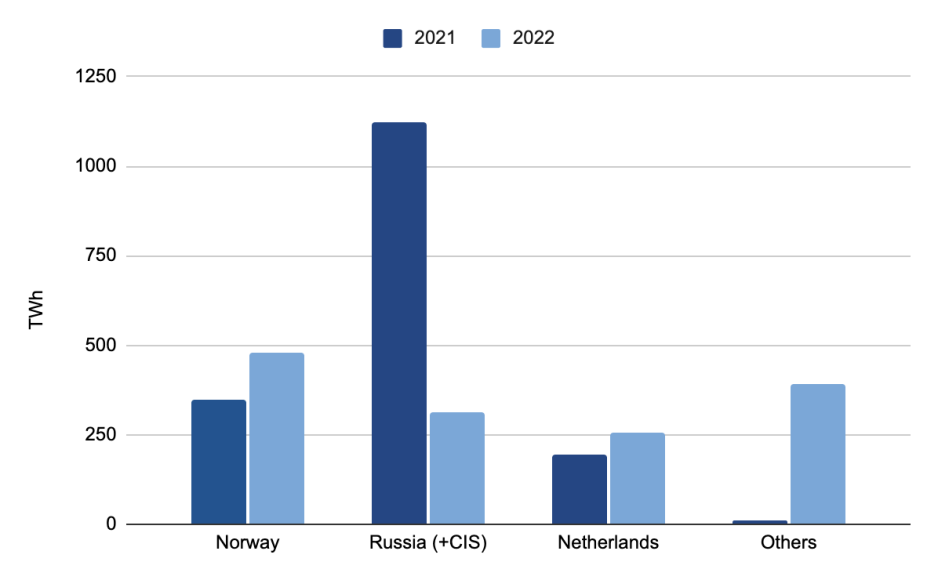 Expanding Arctic gas supply
In addition to boosting production of existing fields, new developments, including those approved and underway as well as prospective fields above the Arctic Circle, will be critical to stretching the plateau of peak production into the 2030 or possibly exporting even more gas to Germany in the years to come. 
Germany receives Norwegian gas via several channels. Direct imports arrive via the Europipe and Norpipe natural gas pipelines. These two avenues accounted for around 23 percent of Germany's supply. Indirect imports of Norwegian gas arriving from Belgium via the Zeepipe represent another 10 percent of Germany's gas inflow.
Cooperation between Norway and Germany
Energy cooperation between the two countries has advanced significantly during the past year with several high-level visits, including by German Chancellor Scholz and Minister for Economic Affairs and Climate Action Habeck. 
During a meeting last week, the two countries agreed on a strategic partnership to deliver "green" hydrogen, likely via a yet-to-be-built pipeline from the Norwegian Sea to Germany's north. 
"Norway is our most important energy supplier today and should remain so on the way to a climate-neutral future," explained Habeck last Thursday.
With Germany inaugurating its first LNG regasification plant last month, and additional ones to come in 2023, the country now also has the technical ability to receive Norwegian gas in the form of liquefied natural gas (LNG) from Hammerfest LNG, though no such orders have been confirmed. 
Arctic Irpa field to come online in 2026
Arctic gas resources will play a key role in supply reliability and boosting exports to Europe. In November 2022 Equinor announced a $1.44bn investment decision to put into production the Irpa gas discovery in the Norwegian Sea located above the Arctic Circle around 340 km west of Bodø. 
Gas produced from the subsea project will be phased into the gas infrastructure via the existing platform Aasta Hansteen around 80 km to the east of Irpa. From there gas will be brought onshore to the Nyhamna processing plant and delivered to customers in continental Europe and the UK via the existing pipeline infrastructure.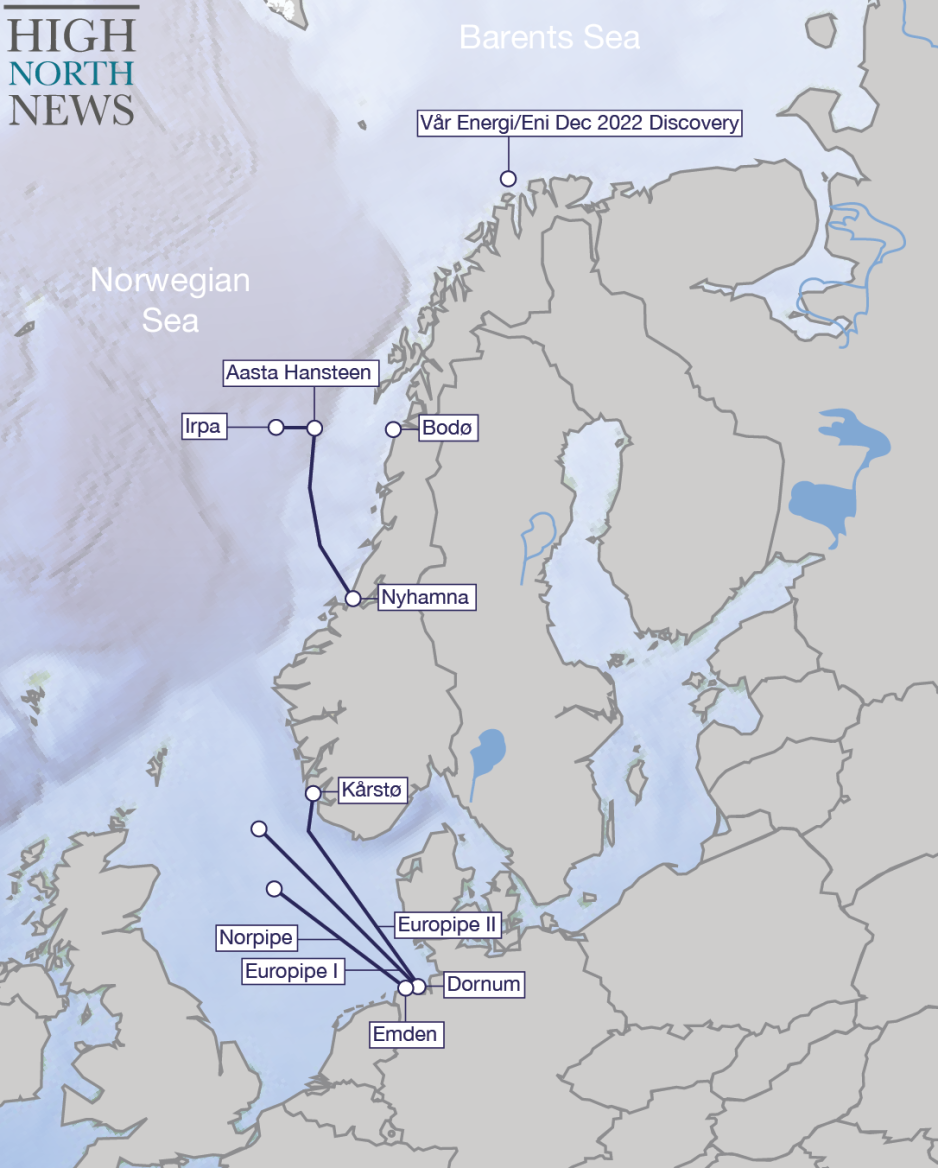 Germany's Wintershall Dea, a gas and oil producer, holds a 19 percent stake in the project. Production at Irpa is expected to begin in 2026 and last through 2039.
The field is estimated to produce sufficient gas to supply 2.4m households annually during seven years of peak production. With a depth of 1,300m Irpa will be one of Norway's deepest offshore hydrocarbon developments to date. 
New discovery in Barents Sea
Further down the line, additional gas supply may arrive from new discoveries in the Barents Sea.
Last month, Vår Energi, Eni's Norwegian arm, announced that it has found between 9-21bn cubic meters of recoverable gas 27 km to the east of Goliat, an existing oil production site around 80 km from Hammerfest. 
"The discovery could serve as another step towards realizing additional gas infrastructure in the Barents Sea in the future," said Rune Oldervoll, executive vice president for exploration and production at Vår Energi. 
It is unclear how gas produced at new discoveries in the Barents Sea would reach markets in continental Europe. The nearby LNG plant on Melkøya currently does not have additional processing capacity. Experts say possible options would be an expansion of Hammerfest LNG at Melkøya, construction of a new LNG plant or a new pipeline.