Greenland and Norway Wants to Produce Green Ammonia With Greenlandic Wind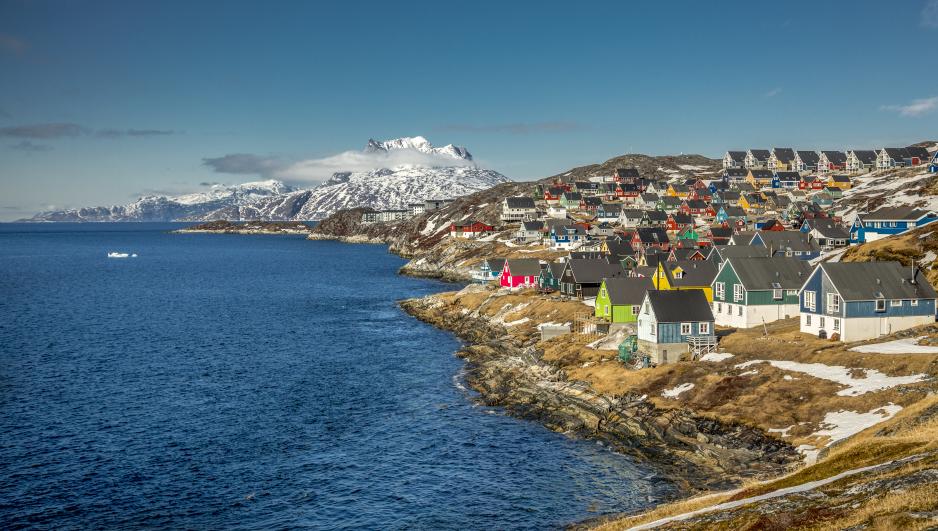 A Greenlandic and a Norwegian company have signed a letter of intent to start building Greenland's first commercial wind park. If realized, the park will supply power for the production of green ammonia.
The Greenlandic company Anori – the Greenlandic word for wind – is planning to build a wind park in Greenland together with the Norwegian company H2Carrier.
The park will supply floating production vessels with power to produce CO2-free – also called green – ammonia.
The aim is a yearly production of around 900 000 tonnes of green ammonia for export, writes Anori in a press release.
The ammonia will be used as fuel for cargo ships and for the production of artificial fertilizer in Europe, among other things.
Will begin this summer
Today, ammonia production mainly operates using natural gas, but the companies want a greener and more environmentally friendly production.
An industrial project of this size will be valuable for Greenlandic society.
"Less than one percent of the world's ammonia production is green. It should be as close to a hundred percent if the world is to reach the aims of the Paris Agreement," says the Chairman of the Board in Anori A/S, Nicolai Fossar Fabritius.
Anori and H2Carrier expect to start preparing this summer with wind measurements in an area between Nuuk and Maniitsow, near the village of Atammik, says Anori CEO Palle Christiansen to the newspaper Sermitsiaq.
The project will provide Greenland with a critical role in global decarbonization.
Over 200 turbines
The company has chosen the area with the help of a program that shows an overview of wind conditions across the globe and therefore also in Greenland.
The project will, among other things, require approval from the authorities and extensive environmental investigations over the span of a year.
A total of 200 turbines are planned to be established. Each turbine costs around NOK 50 million. In addition, roads must be built and cables must be laid.
Uniquely positioned
CEO of H2Carrier, Mårten Lunde, says in the statement that all industrial use of ammonia is currently associated with significant CO2 emissions.
"By building on established and proven technologies from oil and gas, we have developed zero-carbon solutions for ammonia, which is a key ingredient in agriculture and the food industry," says Lunde.
He believes that Greenland is uniquely positioned to take a leading role in the international supply of green ammonia.
"Locally, a significant industrial project of this size will be valuable for the Greenlandic society in the form of employment opportunities and positive economic impacts," says Mårten Lunde.
In order to include as many local actors as possible, the companies have held meetings with the affected municipalities and Greenland's self-government.
Today, most black ammonia is produced in Russia and China, which poses climatic, economic, and security policy challenges.
This article was originally published in Norwegian and has been translated by Birgitte Annie Molid Martinussen.