China Receives Late-Season LNG Deliveries from Russian Arctic Capping Off Record-Breaking Year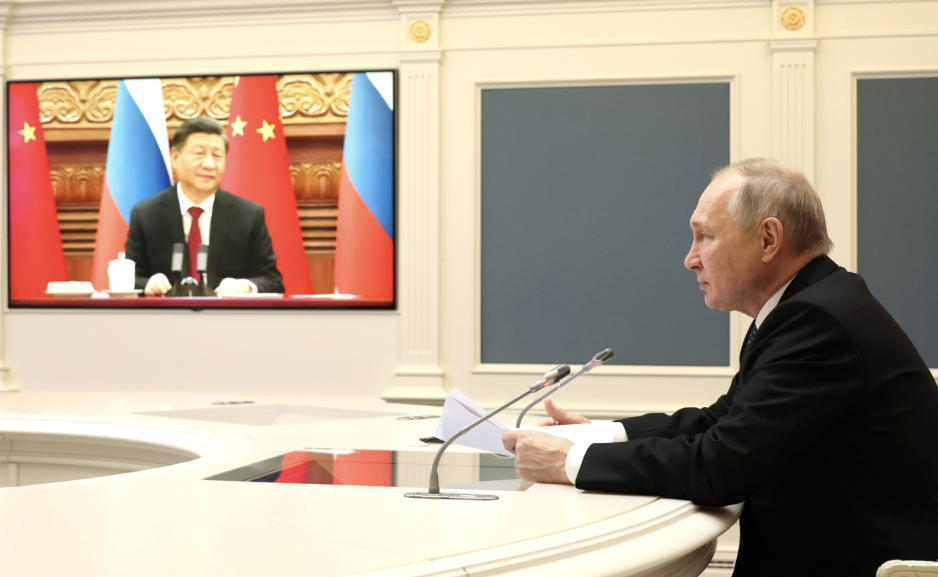 Energy ties between Russia and China continue to expand, with the latter receiving a record-setting number of deliveries from the Yamal LNG project in 2022, including two winter shipments via the NSR arriving during the last two weeks.
While European countries significantly reduced their overall energy imports from Russia during 2022, China's oil and liquefied natural gas (LNG) imports from the country experienced record-highs over the past twelve months.
The data confirm that Russia continues to be able to find buyers not subject to western sanctions replacing some of the volume it previously exported to the EU with new buyers in Asia, especially China and India. 
In 2022 China surpassed Japan as the world's largest importer of LNG with a significant volume of liquefied gas coming from Russia's Arctic and Far East regions. Out of approximately 30 LNG shipments from Novatek's Arctic Yamal LNG project bound for Asia, China received the vast majority. 
During the first half of 2022 China's LNG imports from Yamal LNG in the Russian Arctic and the Sakhalin-2 project in the Far East were up 22 percent to 1.84m tons. And in November alone, China imported 852,000 tons of LNG, primarily from Yamal LNG and Sakhalin-2. 
Similarly, China's oil imports from Russia experienced record-highs in 2022. Crude oil deliveries from Russia soared 50 percent year over year, making Russia China's largest supplier surpassing Saudi Arabia.
Just last week the ice-capable Arc7 LNG carrier Vladimir Voronin made a late-season delivery to the Chinese port of Tangshan on December 20, after spending 18 days traversing the ice-covered Northern Sea Route. Sister ship Boris Vilkitskiy followed around a week behind making a delivery at Tianjin in north-eastern China a week later.
These deliveries cap off a record-breaking year for LNG imports from the Russian Arctic toward China.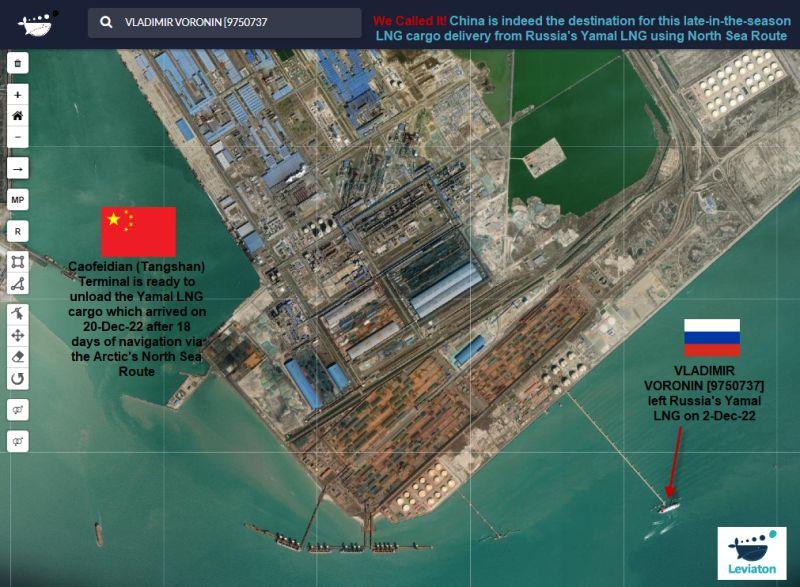 Record-levels on Russian energy
While European imports of Russian energy declined by more than 50 percent in 2022, China's purchase of Russian energy has grown steadily during 2021 and 2022, including after Russia's invasion of Ukraine. Since the beginning of the war China has spent $68bn on energy imports, around 50 percent more than during 2021.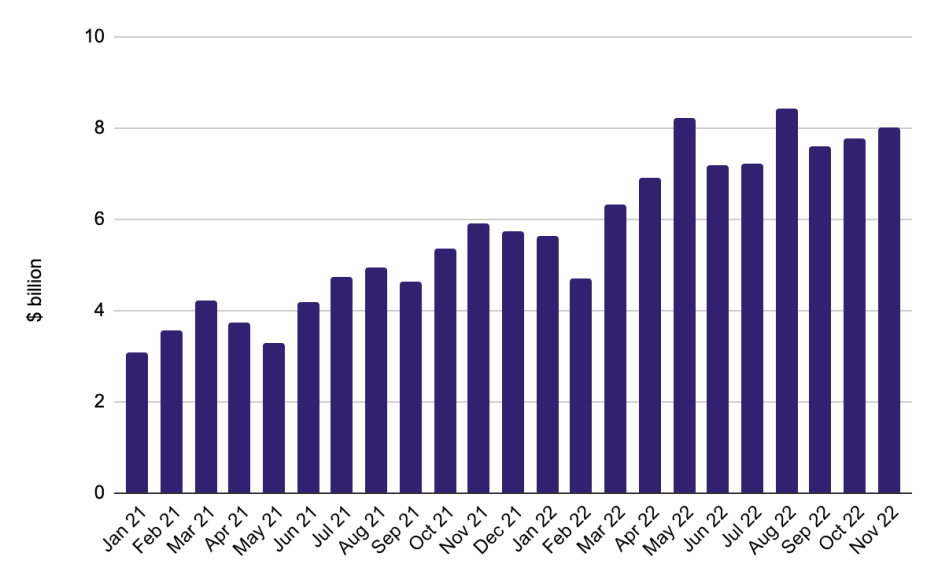 In addition to increasing energy exports to China, Russia has also successfully pursued a strategy of replacing lower-priced pipeline gas with higher-value LNG, sending shipments from the Arctic to both Europe and Asia. In some cases, LNG prices can be 5-10 times as high as gas delivered via pipeline.
The Russian government stands to directly benefit from increased LNG sales. It recently raised the tax rate on LNG exporters from 23 percent to 34 percent, projected to bring in an additional $3.5bn to the federal budget in 2023. 
In 2022 Russia accounted for 13 percent of LNG deliveries to Europe increasing tonnage by around 3m tons for the year. The majority of LNG is destined for Belgium, France and Spain.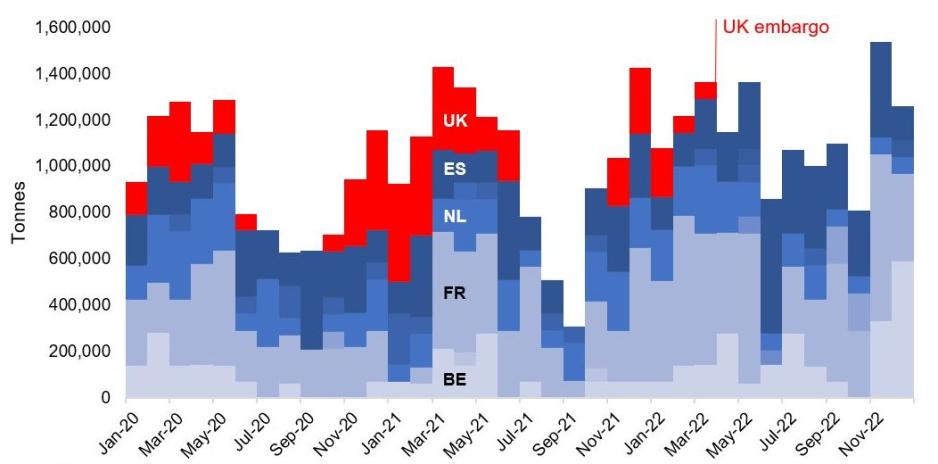 Some Russian LNG bound for China is also subsequently re-sold to markets in Europe. During Summer and Fall 2022 China re-exported a number of LNG deliveries to Europe due to weak Chinese natural gas demand as a result of Covid lockdowns.
With China fully reopening following the end of the Zero Covid policy, experts expect a quick reversal on the re-sale of LNG, potentially leading to a more competitive LNG landscape for Europe in 2023 and further enhancing Norway's role as Europe's largest supplier of natural gas.