Massive LNG Storage Ship To Travel Up Norwegian Coast to Russian Arctic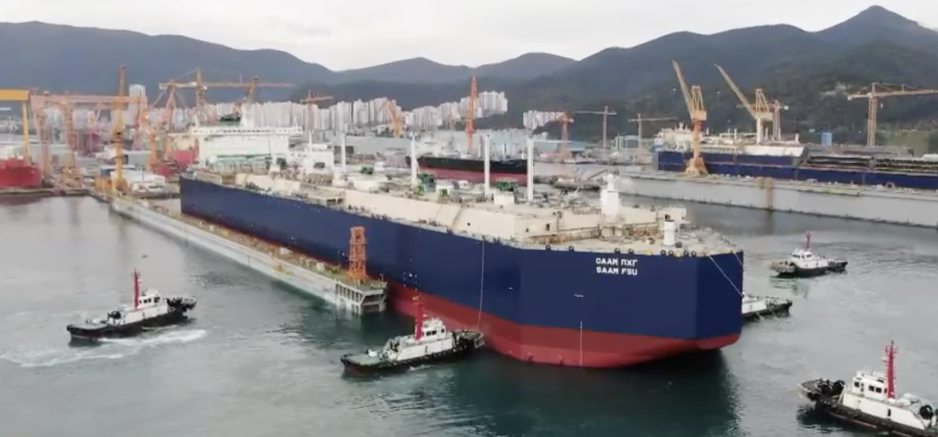 Novatek's first floating storage unit will arrive in the Barents Sea within a month of setting off a busy choreography of LNG tankers traveling up and down along Norway's coastline. The unit has capacity to transship 20m tons of LNG per year.
Satellite images obtained by High North News show that the largest natural gas producer in Russia - Novatek's - two massive liquefied natural gas (LNG) floating storage units (FSU) are nearing completion.
The first vessel, Saam FSU (СААМ ПХГ), is expected to depart from the Daewoo Shipbuilding & Marine Engineering (DSME) shipyard at Geoje, South Korea in the coming days. 
According to an industry source, Saam FSU will travel through the Suez Canal and up the Norwegian coast this month en route to the Barents Sea. The FSU will then anchor in Ura Bay to the west of Murmansk approximately 80 km from the Norwegian border.
The second unit, Koryak FSU (КОРЯК ПХГ) will follow later this year taking up position in Bechevinskaya Bay in southern Kamchatka in Russia's Far East, as previously reported by HNN.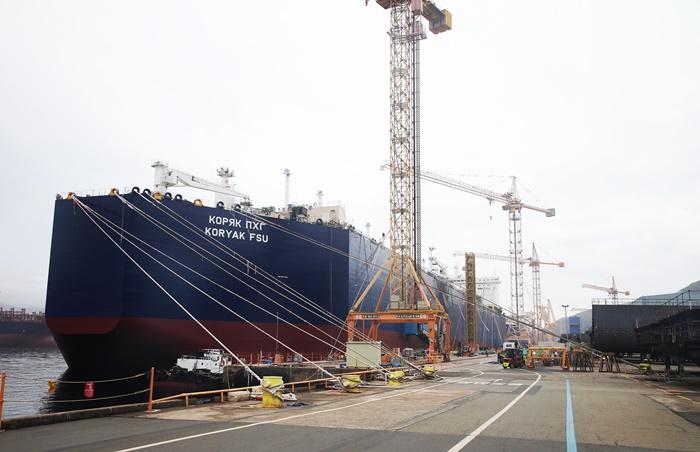 Using FSUs to optimize operation
Novatek will use the FSUs to temporarily store LNG from its Yamal plant during the transfer from ice-capable LNG carriers to conventional LNG carriers. The transfer of LNG takes approximately 12 hours. The FSUs are critically important for Novatek to optimize the use of its ice-capable fleet. 
During the summers of 2018-2020 Novatek contracted Norwegian company Tschudi for the temporary transshipment off Norway's northern coast near Honningsvåg. The FSUs will now provide a permanent solution.
"Above all, the daily operating cost of the Arc7 [ice-capable LNG carriers] will be halved as they will make half the journey. It will be conventional LNG tankers that will finish the journey," explains Hervé Baudu Chief Professor of Maritime Education at the French Maritime Academy (ENSM).
The FSUs will also provide a logistical "lifeline" to Novatek with respect to its next Arctic project, Arctic LNG 2. Western sanctions have delayed its orders for additional ice-capable LNG carriers. With the FSUs in place the company can for the next 2-3 years make due with fewer ice-capable vessels, until production at Arctic LNG 2 ramps up in 2026.
"This will help Novatek, which will have difficulty building its fleet for Arctic LNG 2," confirms Baudu.
Investing in two hubs
Last month Novatek announced that it will invest an additional $40m to build out the infrastructure at its Murmansk hub.
"Each complex (in the Murmansk Region and in Kamchatka) will have one floating gas storage unit and two anchorages for ship-to-ship operations, which will ensure annual transshipment of more than 20 million tonnes at each of them," the company said.
Novatek's Yamal LNG and Arctic LNG 2 - once fully operational - each produce around 20m tons of LNG per year matching the capacities of the two FSUs.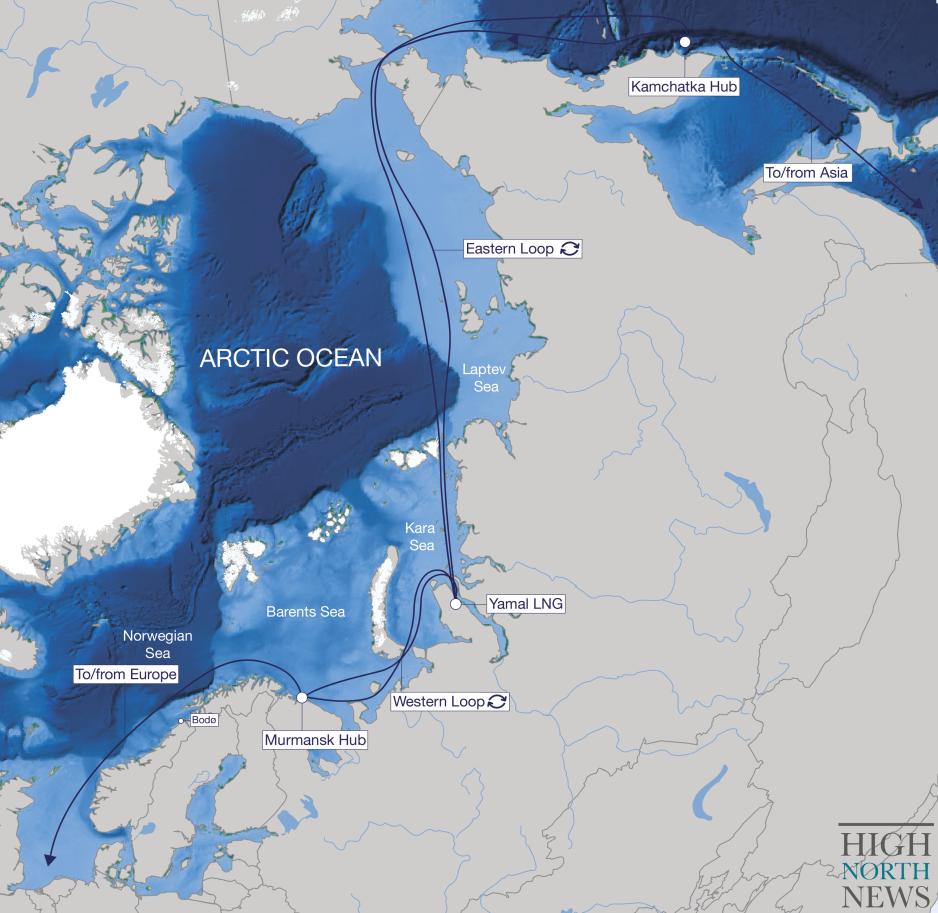 DSME won the $748m contract to build the world's largest FSUs, each able to hold 360,000m3 of LNG, in 2020. Imagery indicates that the assembly of the external hulls was largely completed in 2021, with Saam FSU around six months ahead of Koryak FSU. The units measure approximately 400 m long by 60 m wide with enough capacity to store gas from two LNG carriers.

The liquefied gas is stored inside massive tanks relying on advanced membrane technology. French company GTT earlier this year announced that it was exiting from Russia as a result of western sanctions raising questions if and by when Novatek can complete additional ice-capable LNG carriers. GTT did complete work on the two FSUs before sanctions took effect.
Saam FSU and Koryak FSU are currently moored dock-side to complete preparations for departure and continue the final buildout respectively, a local source confirmed to HNN.