Novatek With New 2023 Launches Despite sanctions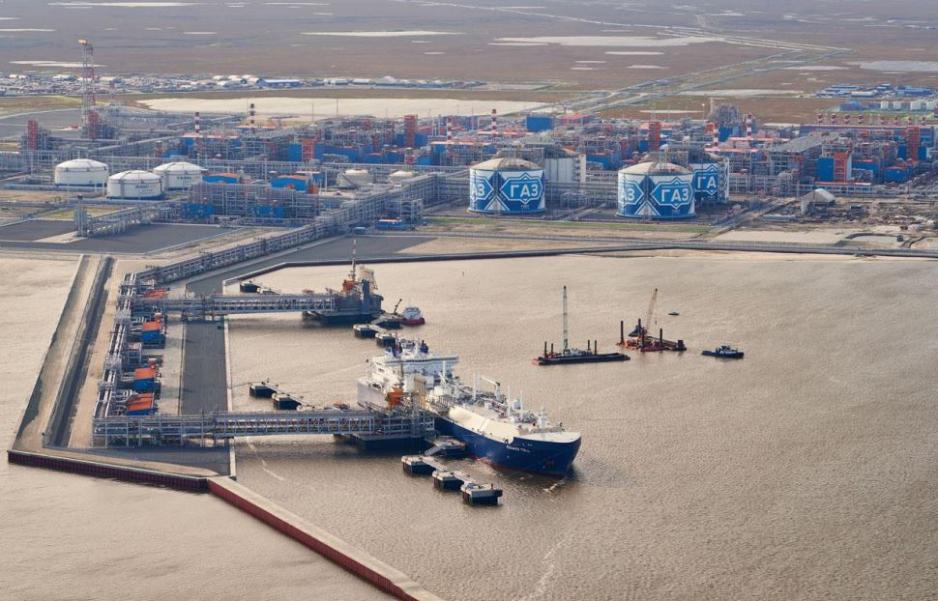 Russian producer of natural gas, Novatek, continues to overcome the impact of sanctions and will deploy two massive floating LNG hubs near Murmansk and Kamchatka in 2023. The transshipment hubs represent the final piece in its logistics chain to export LNG from the Arctic to Europe and Asia. The company will also receive at least four new Arc7 LNG carriers in 2023.
In another sign that Novatek has largely managed to overcome the impact of western sanctions on its Arctic operation, the company will deploy two liquid natural gas (LNG) transshipment hubs at the western and eastern termini of the Northern Sea Route (NSR) in 2023, a senior industry official confirmed to HNN. 
The hub near Murmansk will be readied first, followed by a second facility off the coast of Kamchatka. 
LNG barges are floating LNG terminals which receive and store natural gas before transferring it onwards to another vessel. The units will be the world's largest floating LNG storage holding 360,000 cubic meters (cbm) of LNG; large enough to receive cargo from two Arc7 ice-capable LNG carriers, which each hold 172,000 cbm of LNG.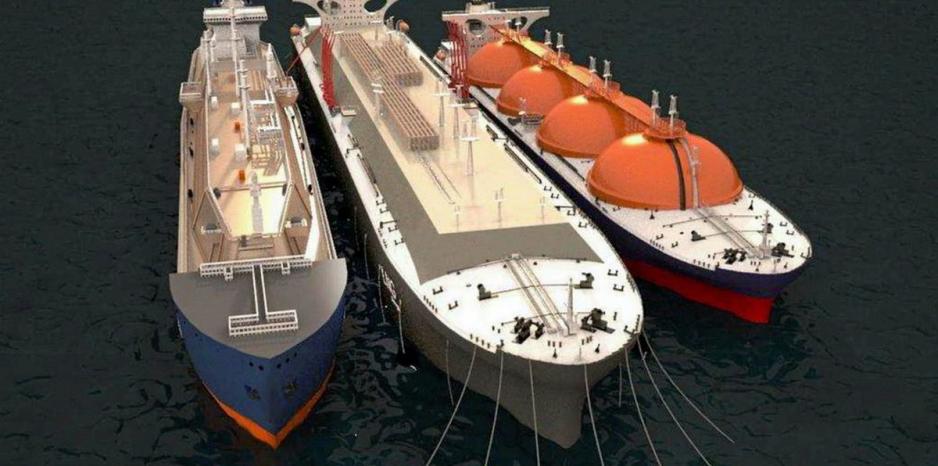 Critical for Novatek
The hubs are a key piece to Novatek's plan to shorten the distance its specialized ice-capable Arc7 carriers need to travel. Instead of completing the entire journey from the Yamal peninsula to either Europe or Asia, the hubs will allow for the transfer of LNG just outside ice-covered waters at the western and eastern termini of the NSR near Murmansk and Kamchatka. The barges will help Novatek to significantly reduce its transport costs and optimize the use of its Arc7 carriers.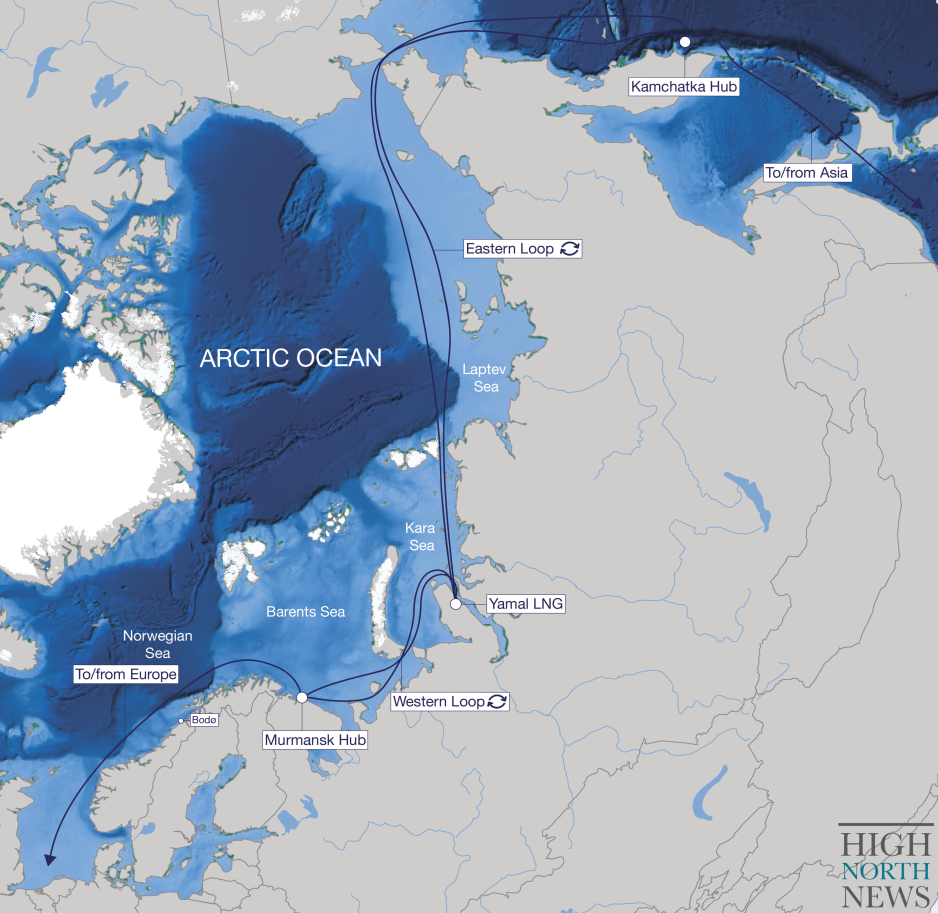 During the summers of 2018, 2019, and 2020 Novatek had partnered with Norwegian company Tschudi to transship LNG off of Norway's northern coast near Honningsvåg. The permanent transshipment hubs represent the final piece in Novatek's logistics chain. 
The contract for construction of the two floating LNG transshipment barges went to South Korean Daewoo Shipbuilding and Marine Engineering (DSME) in mid-2020. The first barge was originally slated for delivery at the end of 2022 with the second to follow in 2023. Despite western sanctions targeting parts of Novatek's operation the company is on track to deploy both barges in 2023. 
In addition to South Korea's role in construction of the barges, a number of Japanese and Chinese companies are involved in the construction of land-based infrastructure and long-term operation of the facilities. 
Chinese China Communications Construction Company secured a contract for the dredging of a 6 km-long channel in Bechevinskaya Bay where the Kamchatka hub will be located. Meanwhile, Japanese Mitsui O.S.K. Lines (MOL), a transport company, holds a 49 percent ownership stake in the hubs. Japan's Bank for International Cooperation also provided financing for the project.
More to launch in 2023
Apart from the two barges, Novatek will also receive a number of new Arc7 LNG carriers this year, which are nearing completion. Two Arc7 constructed by DSME that were mostly completed before sanctions took effect have now been completed. They will likely enter into service for Japanese MOL, the senior official explained to HNN.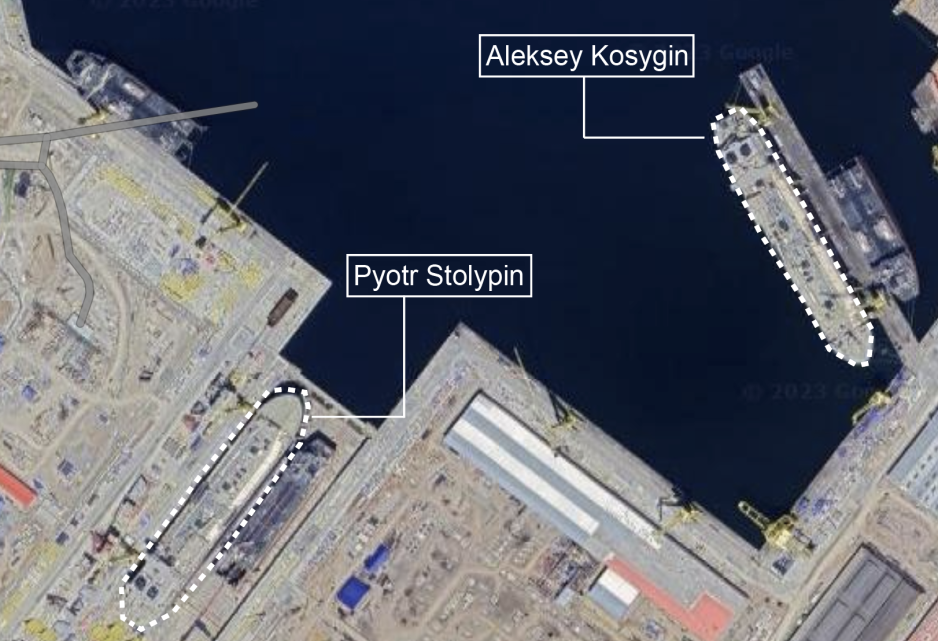 An additional two Arc7 carriers, the first ever constructed domestically by Russian shipyard Zvezda, are also close to completion and will enter into service in 2023. The status of an additional eight Arc7 on order at Zvezda that had not progressed far enough before sanctions took effect remains uncertain. The particular issue is the fitting of the highly-specialized gas membrane provided by GTT. 
The French company, however, announced earlier this month that it was ceasing operations in Russia. These remaining Arc7 vessels may be completed by Chinese, Korean or Japanese shipyards under technical assistance agreements with GTT, where EU sanctions are not applicable.