Næringslivet og utdanningsinstitusjonene jubler over at regjeringen legger penger på bordet til en arktisk maritim kunnskapsklynge i Nord-Norge. - En god start, men vi har en lang vei å gå, sier Karin Gjerløw Høidahl, seksjonsleder i Norges Rederiforbund. 
Næringsminister Torbjørn Røe Isaksen (H) kom med et drypp fra den kommende Sjøsikkerhetsmeldinga da han besøkte Bodø og Nord universitet onsdag. Regjeringen vil etablere et samarbeid for maritim arktisk kompetanse, en såkalt kompetansenode, bestående av Nord Universitet, UiT Norges arktiske universitet og Maritimt Forum Nord. 
Nyheten ble svært godt mottatt av både fagmiljøet, næringslivet og universitetene. 
Odd Jarl Borch, som er professor ved Nord universitet og leder av Nordlab, ønsker tiltaket hjertelig velkommen. 
- Vi har som landets største aktør innen næringsretta utdanning allerede gode relasjoner til næringslivet, blant annet gjennom et eget Senter for  high north logistics med gode koblinger til den kommersielle delen av næringa. I samarbeid med Maritimt Forum Nord har vi bygget et Maritimt campus nord, der vi har med oss fagskoler fra Rørvik i sør til Honningsvåg i nord. Vi har bygget opp Nordlab i et gedigent spleiselag med Nordland fylkeskommune, men også med næringslivet i regionen gjennom DA-midler, sier han. 
Borch forteller at nettverksbygging har vært og vil fortsett være kjempeviktig for nord universitet. Og at de erfaringene tas med inn i studiene og fagene som tilbys.  
- Vi har også klart å mobilisere fagmiljøer i de arktiske landene og vi har per et nettverk av 22 universiteter og forskningsmiljøer som vi samarbeider med og kan dra nytte av i det kommende arbeidet. Det inkluderer militære ressursene, fra Sjøkrigsskolen i Norge til US Coast Guard Academy. 
Beredskapshull
Næringsminister Torbjørn Røe Isaksen trakk fram to redningsoperasjoner det siste halvåret som eksempler på hvorfor det er viktig å etablere en arktisk maritim kompetansenode.
I romjula i 2018 fikk vi en kjølig påminnelse om hva som kan skje hvis  ting går galt da Northguider gikk på grunn i Hinlopen utenfor Spitsbergen, under verst tenkelige forhold.
Der oppe satt 14 sjøfolk i mørket og venta på hjelp de ikke visste om kom til å komme. Et par timer senere var heldigvis alle reddet.
I mars mistet cruiseskipet Viking Sky motorkraften utafor Hustadvika i Møre og Romsdal og var trolig bare trolig bare ett eller to minutter unna å gå på grunn - med 1.373 personer om bord.  Rundt 470 passasjerer ble heist om bord i helikoptre i en omfattende redningsaksjon.
Les også: Nord-professor vil ha kommisjon som ser på fremtidig beredskap i Nordområdene
Jens Folland i Sjøoffisersforbundet er svært tilfreds med at regjeringen ser ut til å følge opp sine arktiske ambisjoner.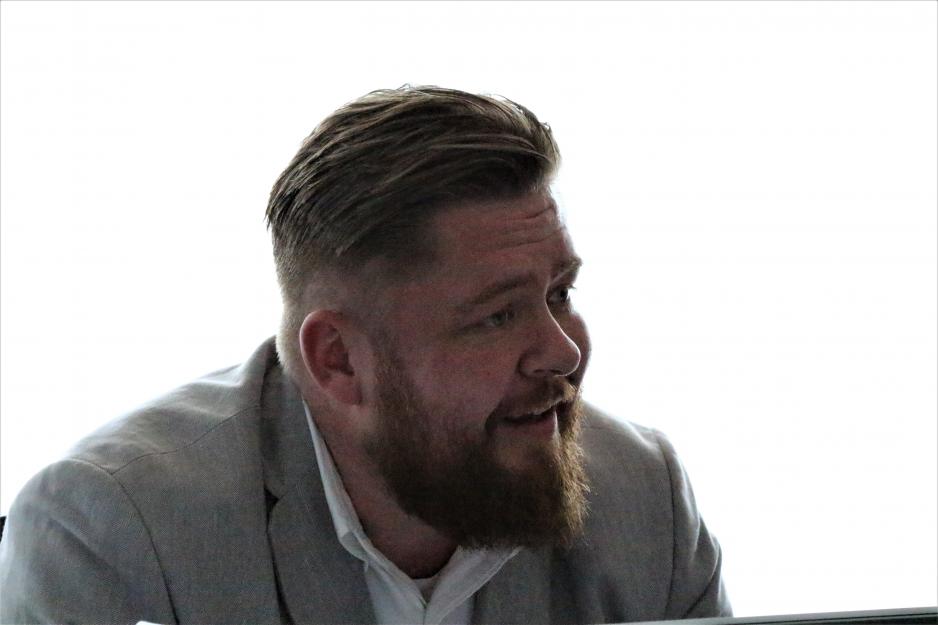 - Norske sjøfolk og  skip har operert i kalde farvann i årevis. Når hvalen skulle fanges i Sørishavet, eller selen på Grønland, var det nordmenn som satt med kunnskapen. Det har vært farefullt arbeid og mange sjøfolk har dessverre omkommet på jobb. Nå er det derimot ikke bare skjeggete folk med islandsgenser som befinner seg i arktiske farvann. Vi har ekspedisjonsskip full-lastet med pensjonister som oftere og oftere kommer i strøk som før var forbeholdt de ytterst få i samfunnet.
Med denne utviklingen trenger man økt kunnskap om hvordan man skal håndtere uønskede hendelser i Arktis, mener han.  
- Hvis man tenker seg at noe lignende som Northguider-forliset skulle skjedd med et passasjerfartøy med langt over 1000 mennesker ombord, tror jeg ikke det er noen overdrivelse å si at vi med dagens beredskap og kunnskap godt kunne ført til en enorm katastrofe.
De gamle er eldst
Folland peker på at dersom man ønsker en fortsatt økning i turisme og annen næring i nordområdene, så må det gjøres noen grep. Og at regjeringens mål om å tilrettelegge for en sikker og bærekraftig skipsfart i nordområdene, krever at man satser på arktisk maritim kompetanse og riktigutstyr til jobben. 
Les også: Fransk cruiseskip seiler til Nordpolen i 2021
Likevel: Et skip  og dets utstyr, vil likevel aldri være bedre enn personene som opererer dem. Altså sjøfolka.
Ny kunnskap er viktig. Men ikke glem at de gamle fortsatt er eldst.
- Det er  derfor helt essensielt at man oppretter og utvikler miljøer der sjøfolk både kan tilegne seg og utvikle ny kunnskap, mener Folland, som avslutter med en personlig oppfordring foran det arbeidet som nå skal igangsettes: 
- Ny kunnskap er viktig. Men ikke glem at de gamle fortsatt er eldst. Ta med dere erfaringene som  har blitt opparbeidet her oppe i nord gjennom hundrevis av år med hardt arbeid. Kombiner de gjerne med alskens nye prosedyrer, og vi blir nok  verdensledende. 
Innovasjon oppstår i samarbeid
Karin Gjerløw Høidahl, seksjonsleder i Norges Rederiforbund, sier at det å samle kunnskapsmiljøene i nord er et veldig viktig utgangspunkt for å møte de utfordringene i tiden som kommer: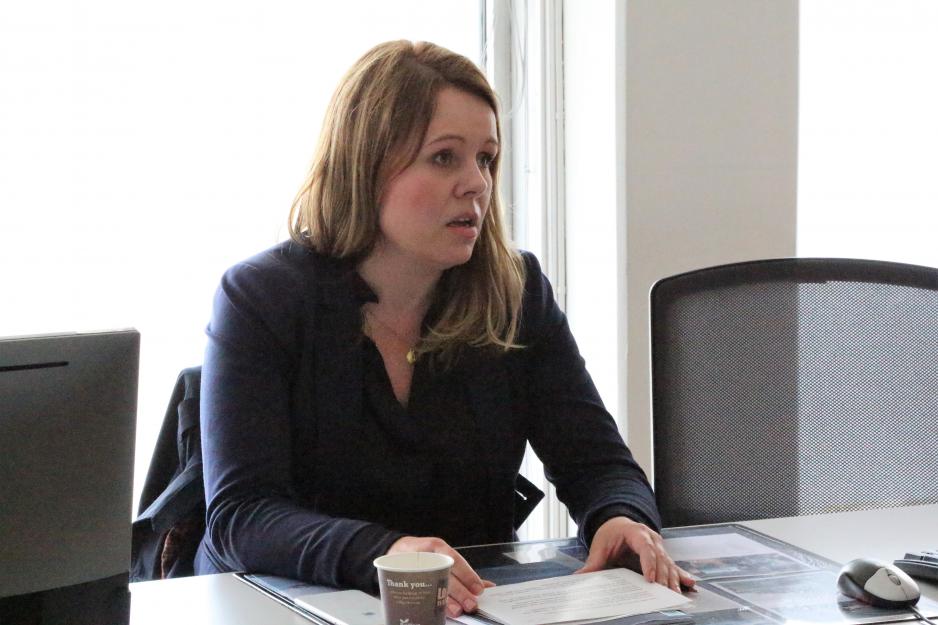 - Alle gode krefter må samles for å løse disse utfordringene, og vi tror at mulighetene som ligger her også er viktige å tenke på som sårbare områder som krever varsomhet i all aktivitet. For å få en sterkt kompetansenode, kreves samhandling, ikke bare mellom aktørene her, men også med andre maritime kunnskapsmiljøer både nasjonalt og internasjonalt, argumenterer hun. 
Høidahl sier det er i koblingen mellom næringsliv og kunnskapsmiljø at ny innsikt og innovasjon oppstår.
- Og vi vil gjerne understreke viktigheten av at næringslivet kobles på et arbeid som dette. Både for å komme med løsninger, men også for å peke på de utfordringene som kunnskapsmiljøene skal være der for å møte. 
Må ha infrastruktur
80 prosent av all skipstrafikken i Arktis, går i eller gjennom områder som Norge har ansvaret for søk- og redningsberedskapen i.
- Derfor er infrastruktur en forutsetning for bærekraftig vekst og grønn omstilling i nordområdene. Hvis Norge skal utnytte de betydelige naturressursene og samtidig ivareta sine utenrikspolitiske interessene i disse områdene, må infrastruktur og kapasitet innen sikkerhet og beredskap være riktig dimensjonert, understreker hun og mener man på dette punktet har et stort forbedringspotensiale. 
- Vi i Rederiforbundet opplever at regjeringen har et viktig og riktig fokus på disse problemstillingene, men det er en lang vei å gå. Ifølge vår  konjunkturrapport, er 43 prosent av rederiene involvert i aktivitet i nordområdene. Men nesten samtlige, 92 prosent, oppgir at det er tilgang til prosjekter som er avgjørende for om de vil kunne vokse i nordområdene i fremtiden. Med andre ord, her er et stort potensiale for vekst. 
Å bygge kompetanse er ikke gjort på en dag, og en målrettet satsing over tid er derfor viktig.
Hun beskriver tiltaket fra regjeringen som er veldig god start og gleder seg til å følge utviklingen og delta i det  videre arbeidet.
- Men, å bygge kompetanse er ikke gjort på en dag, og en målrettet satsing over tid er derfor viktig. Det er flott at tre år er satt av i denne omgang, men vi håper jo at dette prosjektet vil vedvare også ut over de første tre årene, avslutter hun. 
Koblingsboks
Tor Husjord i Maritimt Forum Nord (MFN) hyller ministeren for å ha stått i spissen for å drive dette prosjektet frem, og tolker det som en god indikasjon på at vi har kompetente myndigheter.
- MFN har gjennom mange  år hatt et svært godt samarbeid med universitetene i Nord.Norge. Ikke minst vil jeg fremheve at disse i de senere år har utviklet en FoU-plan for utviklingen av det maritime næringene i Nord-Norge - på dugnad. Og jeg ser med stor glede frem til å fortsette dette samarbeidet, sier han. 
Husjord oppfatter oppdraget fra Nærings- og fiskeridepartementet som at MFN skal fungere som en koblingsboks mellom næringslivet og kompetansemiljøene, der formålet er å styrke den maritime næringens kompetanse og operasjoner i arktiske farvann.
- Utredningen som ligger til grunn for oppdraget påpeker at det er mangler i kompetansen og dokumentasjon av bedriftenes kompetansebehov på et mer konkret og praktisk nivå. MFN vil derfor ta utgangspunkt i de funn og de faglige anbefalingene som er hentet ut ifra prosjektene SARiNOR, SARex og SARex Svalbard. Dernest drøfte de behovene som er uttalt av næringene, teste ut anbefalingene blant medlemmene våre og formidle disse til utdanningsinstitusjonene med anmodning om at de utvikler kurs og utdanningstilbud som møter behovene, sier han. 
Ønsker å være sentral aktør
Også Universitetet i Tromsø, Norges arktiske universitet, takker ja til utfordringa fra statsråden. 
- Det er ingen tvil om at UiT ønsker å være en sentral aktør i å utvikle arktisk maritim kompetanse, innleder han, og understreker viktigheten av at små utdanningsinstitusjoner samarbeider om å utvikle master og phd-programmer, sier Arne Smalås, som er dekan ved Fakultet for naturvitenskap og teknologi på UiT. .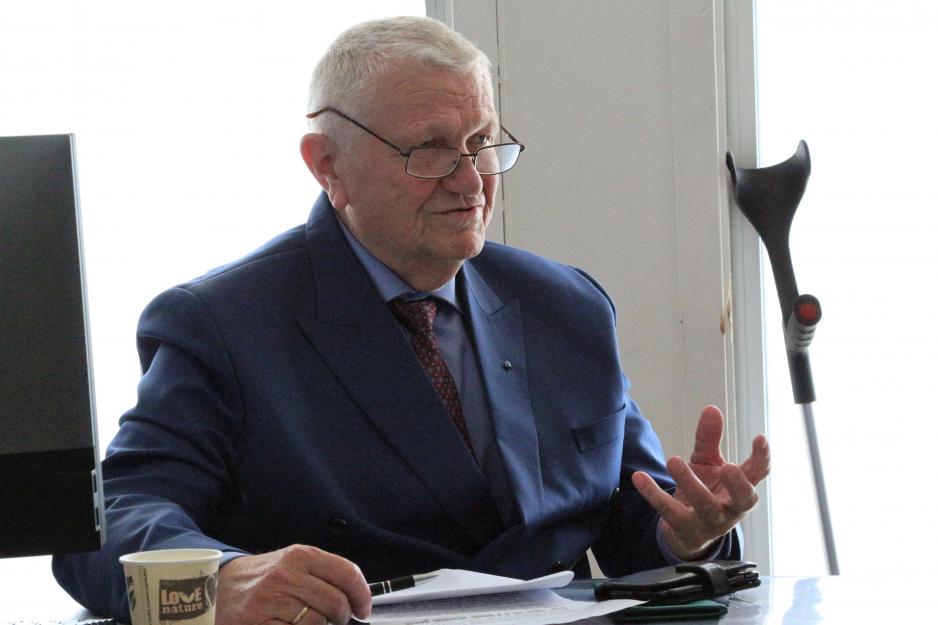 UiT har i dag ansvar for utdanninga om seiling i arktiske strøk, noe dekanen mener passer godt inn i det arbeidet som nå skal igangsettes. 
Smalås støtter utfordringene fra Maritimt Forum Nord og Sjøoffisersforbundet om at næringa må jobbe tettere med utdanningsinstitusjonene i framtida, men understreker at man allerede har kommet langt i å ta i bruk ny teknologi i overvåkings- og beredskapsarbeidet. 
- Både når det gjelder bruk av radar, droner og satellitt. Vi skal ha store forventninger på det området, og bør koble det til kunnskapen som sitter her, sier han.