Svalbard:

Hæhre to Clean Up Final Parts of Svea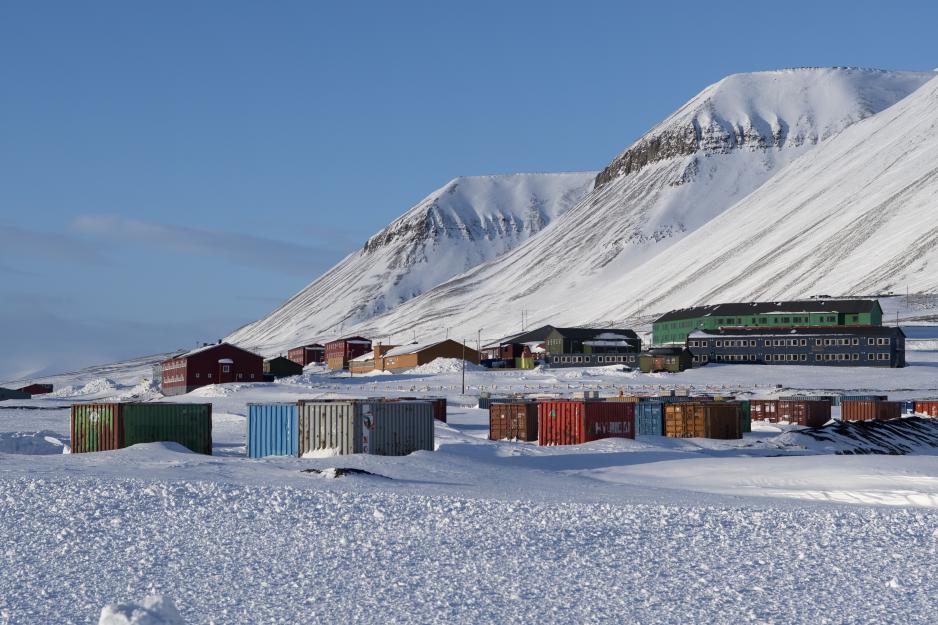 Hæhre contractors is to finish the liquidation in the former mining community of Svea, Svalbard. Now, the terrain, an airport, a goods port, and eventually the camp at Cape Amsterdam are to be removed.
The former mining community of Svea is to be returned to nature. All human traces are to be removed, save for a few cultural heritage objects. Now, the liquidation process is near the end.
This week, Store Norske announced that Hæhre Entreprenør [Contractors]AS has been selected to remove the final remains of the coalmining industry at the Van Mijen Fjord, Svea phase 2B-2.
Less than budgeted
They are mainly to move masses and round the terrain. The contract also includes removing an airport and a goods port. Store Norske plans on signing the contract early November. Work will commence in April 2022 and is scheduled to be finished by summer 2023.
In a press release, CEO of Store Norske Jan Morten Ertsaas says they are on track to finish the project two years ahead of time, with a total cost of less than NOK 1.7 billion. Budget estimates were originally set at NOK 2.5 billion.
We are both proud and happy to have been selected among many strong competitors.  
Renewed trust
Hæhre Entreprenør was contracted for the first two phases of the liquidation process. They took place in Lunckefjell and across the Martha Glacier, in addition to clearing roads and infrastructure related to the Svea Nord mine.
"They have demonstrated that they can handle the challenging climate conditions and logistical challenges in Svea, and they have delivered well when it comes to HES, quality, progress, and not to forget cooperation", says Project Manager Gudmund Løvli at Store Norske.
"The icing on the cake"
This is an important project for Hæhre Entreprenør.
"We are both proud and happy to have been selected among many strong competitors to carry out yet another enterprise of the Svea and Lunckefjell environmental project", says Gudmund Roen, General Manager of Hæhre Entreprenør AS.
They are pleased to meet renewed trust from Store Norske and looks forward to continuing their good cooperation.
"Being allowed to put the icing on the cake with this ambitious environmental project is an honor", says General Manager and Project Manager of Hæhre Arctic Audhild Storbråten.
This article was originally published in Norwegian and has been translated by HNN's Elisabeth Bergquist.