From Gaza to the Arctic: We Are in Dire Need of an Moral Compass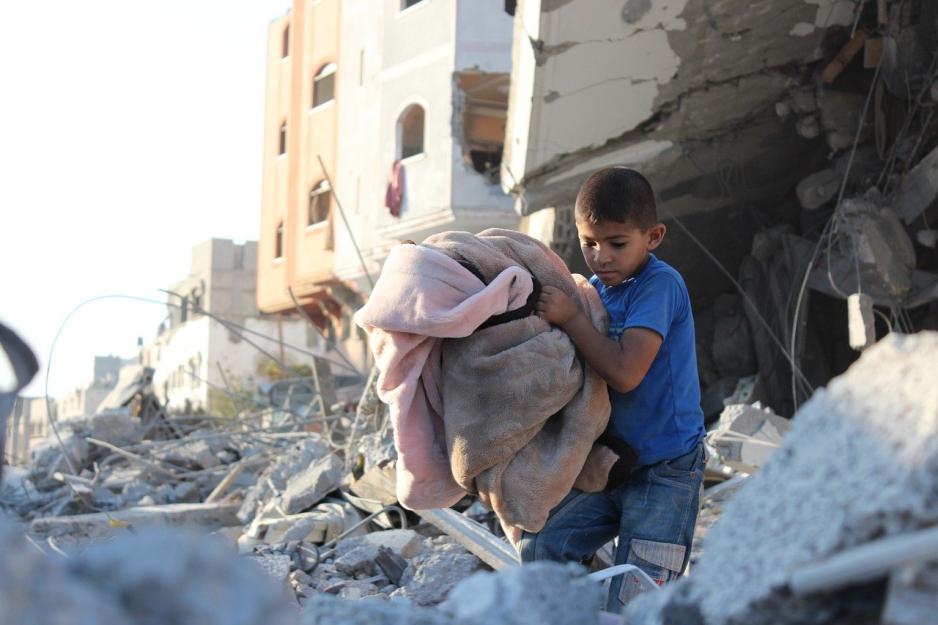 Commentary: The bombing of Gaza is happening far away from the Arctic and the High North. Yet, I cannot help myself from writing about it. I cannot allow myself to not write about it. Because our own allies are looking, with eyes wide open, at thousands of children being murdered.
Children and civilians are being murdered at such a high rate in Gaza that the "counting machines" cannot keep up. Perhaps we understand the extent when Save the Children says that a child is killed every tenth minute.
Thousands of children murdered
At the end of last month, the number of murdered children was 3.257. 3.195 on the Gaza Strip. 33 on the West Bank. 25 in Israel.
In addition, thousands of children have disappeared. They have not disappeared by themselves.
2.2 million people are locked in a prison. Without food, without water, without medicine, without power. The only thing heaven offers, of which both sides of the conflict profess to, is bombs. 
It cannot be endured.
Our Nordic allies chose the most cowardly solution.
Yet, some do. Someone safely placed in an entirely different part of the world. Someone who would rather discuss guilt.
While a child is murdered every tenth minute, our allies would rather distribute blame than interfere to save lives.
Our foremost ally
Our foremost ally, the US, is not even participating in the discussion. They are sending weapons and money for the killing of civilians to continue.
In addition to voting against a UN resolution, which in its all simplicity demands "an immediate, lasting and sustained humanitarian ceasefire leading to a cessation of hostilities." Other allies, like Hungary, Croatia, and the Czech Republic, followed the US' line in the UN.
Our Nordic allies chose the most cowardly solution by casting blank votes as if the vote was an invitation to indifference. 
Sweden and Finland, heading into NATO, would rather discuss guilt than strengthen the UN's weakened muscles to fight for a humanitarian ceasefire and against a humanitarian collapse. Denmark and Iceland chose the same solution.
The only thing we can say with certainty about guilt.
So did Germany and Canada.
At the core of our security policy
In a futile attempt to bring about a humanitarian ceasefire to save the lives of thousands of children, our allies instead chose to use their MFAs for discussions of guilt. As if the desperate people in Gaza need an intellectual think tank.
My worry revolves around the need for a moral compass in this geographical core of our own foreign and security policy.
Decades after decades, the world has failed in its attempts to create lasting peace in the Middle East. Now, we are also about to lose the last vestige of humanism. With open eyes, we let mothers and fathers carry their children to the grave. We finance the bombing of hospitals and refugee camps. We strip doctors and aid organizations of the ability to save lives because the power has been cut, the water is turned off, and the medicine and equipment are blocked.
In the meantime, we discuss guilt. 
Yet, the only thing we can say with certainty about guilt is that every single child killed is entirely innocent.