Claim Your Freedom, Kirkenes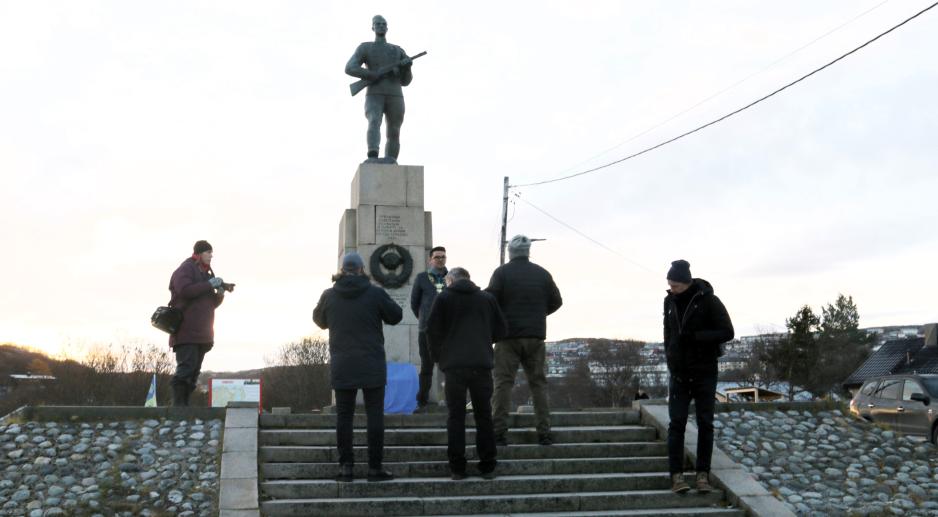 Commentary (Kirkenes): Sør-Varanger municipality is uniquely positioned in Norwegian foreign policy. It was when the municipality was lifted out of German occupation in 1944. And it is when Russia is waging a bloody war in Ukraine.
Next year, 80 years have passed since the Red Army lost 611 soldiers during the liberation of Eastern Finnmark after four years of German occupation.
The dress rehearsal for the anniversary marking this week was everything but successful.
Next year, Sør-Varanger should take ownership of the marking through a grand celebration of our democratic values. There is all reason to celebrate freedom, democracy, and freedom of speech on the 80th anniversary of Eastern Finnmark's liberation, particularly because we are neighbors with a country where these values do not exist.
An embarrassing incident in front of an important monument.
Embarrassing and unworthy
The marking earlier this week was reduced to an embarrassing and unworthy battle of where the wreaths in front of the Liberation Monument were to lie—a sort of extended press display of misunderstood agency. Together with the police, we journalists made up most of those who had turned up for the wreath-laying ceremony in front of the Liberation Monument on Wednesday at 08.30.
The monument was then left to the Russian consulate, which satisfied the journalistic persistence at 11. The wreath laid down by the Russian consul Nikolay Konygin was, consciously or unconsciously, partially covering the Norwegian one. I am not convinced this was planned. 
The incident nevertheless led to an immediate call-out from the newly elected Conservative mayor, Magnus Mæland, who was left arguing with a civilian Russian woman about how the wreaths were to be placed.
First and foremost, an embarrassing incident in front of a monument that means a lot to both Norwegians and Russians in Sør-Varanger. The mayor is right when he says to High North News that he must find solutions "in a landscape that no other mayors have to maneuver."
Mobilize for a marking of democratic values.
Democratic ideals
Next year, it is precisely this landscape that the municipality must utilize to promote democratic ideals.
It is not about deterring the Russians from the monument, as some have argued. 611 Soviet soldiers died during the liberation of Finnmark. This year's speech to the Russian consul during the unannounced Russian marking mainly addressed political matters that Norway is also concerned with regarding its relationship with Russia.
After stating that this is a monument raised by Norwegian authorities, he emphasized the significance of Norwegian-Russian cooperation on fishery, rescue work, and police authority.
Instead, this is about mobilizing the local community for a grand marking of our values, in sharp contrast to the brutality on the other side of the border. We owe that to those who experienced the liberation, but also the generations after, who can grow up in peace and freedom.