Freyr Battery Company Gets NOK 7.3 billion and will List on New York Stock Exchange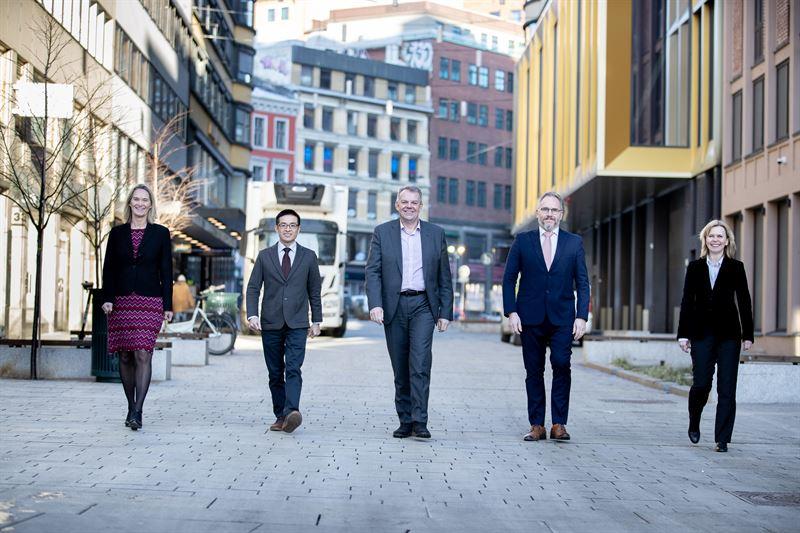 Freyr plans for large-scale battery cell production in Northern Norway. The company expects to create up to 1,500 new jobs over the next four to five years, most of these in the Helgeland region.
Freyr has signed agreements securing NOK 7.3 billion in new equity, according to a company notification Friday.
Freyr plans to start producing battery cells in Mo i Rana, Northern Norway, with an annual capacity of up to 43 GWh by 2025.
Investors include Koch Strategic Platforms, Glencore, Fidelity Management & Research Company LLC, Franklin Templeton, Sylebra Capital and Van Eck Associates Corporation.
Broad support
"We have found broad support from politicians, business organisations and the Norwegian tech community on local and national levels ever since we started Freyr in2 018. Along with our partners Innovation Norway, Helgeland Invest, SINTEF, NTNU, Rana municipality, as well as other local and regional actors, Freyr has gone from being on the drawing board to now becoming a reality thanks to the support from international investors", says Torstein Dale Sjøtveit, founder and working chairman of Freyr.
He adds:
"We look forward to entering into delivery agreements with customers and starting up production of the world's cleanest and most cost-efficient batteries. In our opinion, this represents the best opportunity for development of sustainable and profitable Norwegian renewable industry for the next decade."
Freyr Battery
The transaction itself is conducted through Freyr merging with Alussa Energy Acquisition Corp. 100 percent of existing Freyr shares will be transferred to the merged and listed company.
Freyr believes the merged company will have an equity value of NOK 12 billion. The company, listed on the New York Stock Exchange, will be called "Freyr Battery".
"We have considered more than 75 different investment opportunities in the energy and energy transition sector since the company was listed by the end of 2019, and Freyr stood out as a leading actor, ready to implement next generation battery technology to meet a significant and growing demand in markets in the most sustainable way possible", says Daniel Barcelo, CEO, President and Board Member of Alussa Energy.
This article was originally published in Norwegian and has been translated by HNN's Elisabeth Bergquist.