"Diversity Is Being Invited to the Party, Inclusion Is Being Invited to Dance"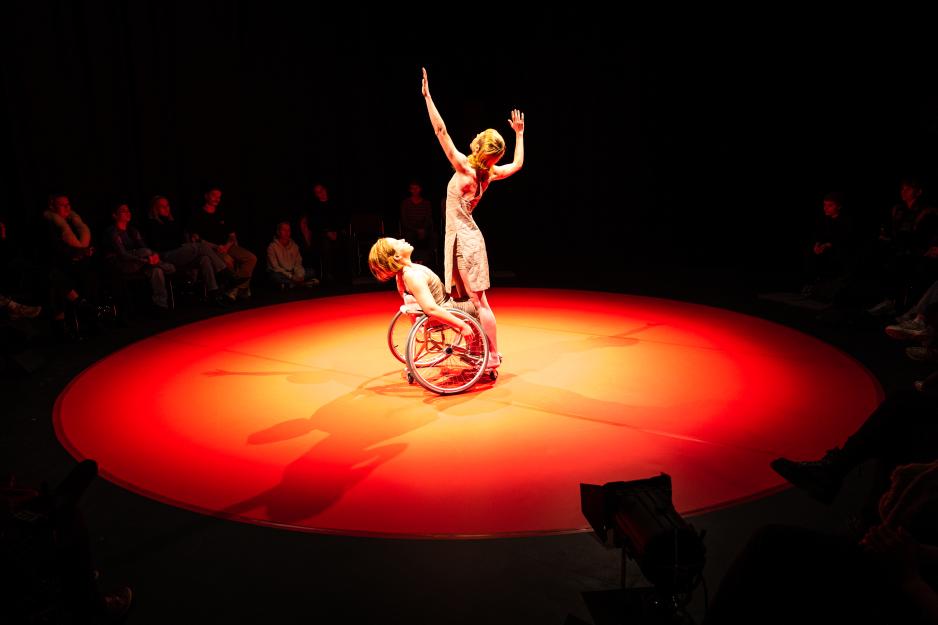 Recently, the international Reykjavìk Dance Festival took place in Iceland. It seeks to challenge established ideas of how dance and dancing bodies are supposed to look – and which voices are allowed to be heard.
In November, Reykjavìk Dance Festival celebrated its 20-year jubilee with a grand party program characterized by diversity – in a double sense.
In collaboration with the international Lòkal Performing Arts Festival, over 50 events over five days were organized for people of all ages.
"Diversity is being invited to the party, inclusion is being invited to dance."
This play on words –  which comes from Vernā Myers, writer and VP of Inclusion Strategy at Netflix – has been a central source of inspiration for this year's festival.
"Through its curatorial activities, Reykjavìk Dance Festival tries to challenge normative ideas of how dance should look like, which bodies are represented within dance, and whose voices will be heard," says Pètur Ármannsson, co-director of the festival, to High North News.
"Reykjavìk Dance Festival strives to be a fun and inclusive festival full of parties, performances, workshops, conversations with artists, and relaxing get-togethers," he continues. 
No dancing to someone's selective tune
This year's dance and performance arts festivities consisted of contributions from around 186 artists and a total of nearly 3300 audience members.
Not only have the events struck a chord with many, but the festival's framework also has a contemporary resonance. 
A much-needed debate about inclusion within Icelandic performance arts, or lack thereof, has been conducted recently, it is said.
Both now and in previous years, Reykjavìk Dance Festival strives to contribute to an open community of great variety, both through the artists it provides an arena for and the people it addresses. 
"There is power in choosing who will be seen and who will not, so we wish to continue this conversation, be an accessible festival and platform for different bodies, voices, and representations," states the staff on the festival's website.
Fierce and exciting
Among the participants at the festivities in Iceland's capital this late fall, was the Director of the Arctic Arts Festival, Icelandic Ragnheiður Skúladóttir. 
Skúladóttir thanks Reykjavìk Dance Festival and the Lòkal Performing Arts Festival for inspiring and fun days. She has a background as co-founder and artistic leader of Lókal.
"To see how strong and influential works are being produced on Iceland's independent scene, despite difficult circumstances and limited interest from the cultural policy domain, is simply incredible," writes Skúladóttir on her Facebook page and goes on:
"My wish is that all this production, with the quality it stands for and the inspiration it provides, one day receives the recognition it deserves. It is time to develop a long-term policy and support measures that will really matter."
"As an expatriate Icelander, I am proud and excited to have taken part in the large amount of daring, energetic, and fun programs from these two festivals," she adds.
This article was originally published in Norwegian and has been translated by Birgitte Annie Molid Martinussen.