Danish Missile Test Launch in the Night Before Thursday, New Allied Marine Exercise in the North Coming Up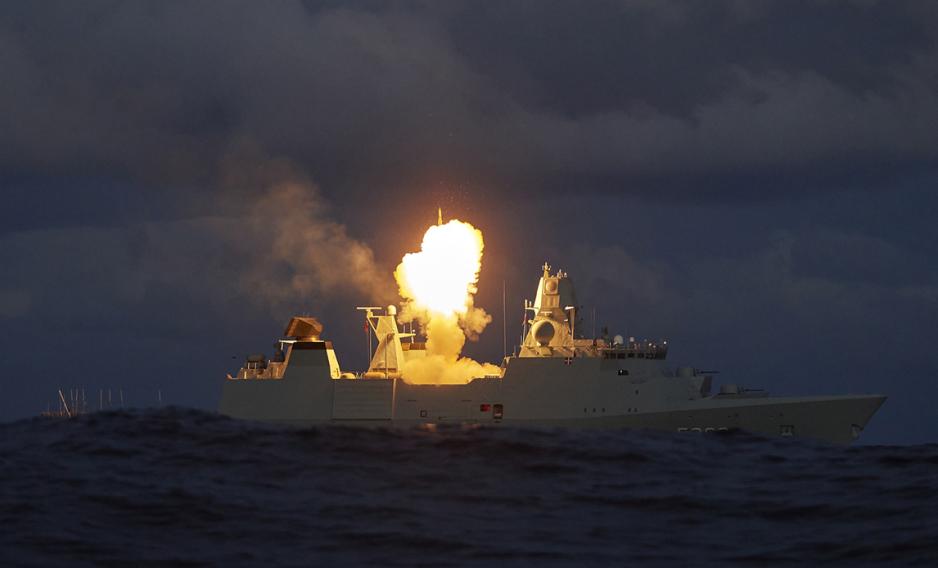 In the night leading up to Thursday, the Danish frigate Niels Juel tested its new air defense missile in a training area off the coast of Andøya Island in Northern Norway, the Danish defense reports. Next week, this vessel along with other allied frigates are to exercise in the North.
In the night leading up to Thursday the Danish defense tested for the first time ever an air defense missile of the Standard Missile 2 (SM-2) type in a shooting range at sea off Andøya Space Defence in Vesterålen, Northern Norway, according to a press release from the Danish defense.
The missile is American and purchased through the American navy.
Denmark is about to equip its frigates with this kind of missile for area air defense, both to strengthen its own air defense and in light of demand from NATO, the press release states.
"This is an important milestone for our Iver Huitfeldt class frigates. It means that the frigates now will be able to shoot down enemy planes from a long distance", the Danish MoD writes on Twitter regarding the launch.
New marine exercise coming up
The frigate Niles Juel is currently in Troms, just like another Danish frigate, the HDMS Absalon. The Dutch frigate HNLMS Van Amstel is also in the area, according to the Norwegian Joint Operations Headquarters (JOH).
"These frigates have operated off the coast of Nordland and Troms in recent days. They have applied for diplomatic clearing, and we are in good dialogue with them. Now, they will dock in Tromsø for a while and then operate in Norwegian waters for the next week in relation to the exercise Mjølner", says JOH Spokesperson Lieutenant-Colonel Ivar Moen to High North News.
This is another item in the long line of increased level allied exercise activity in Northern Norway this winter and spring.
Continuing on from the major Norwegian-led exercise Cold Response 2022, which took place up until 1 April, American marine forces have conducted allied winter training in Northern Norway.
The large American amphibic attack vessel USS Kearsage was docked at Grøtsund port just outside Tromsø mid-April and is now back there. Meanwhile, a British nuclear submarine has visited the port for the first time ever.
Next week, American troops from Alaska are to exercise in inland areas in Troms.
Norwegian test launch in Andøya too
On Wednesday, the Norwegian army's Brigade North tested its new mobile missile system for air defense at the Andøya test center, NRK reports.
With the new weapons platform NASAMS High Mobility Launcher, air defense missiles are installed onto a military vehicle. The abbreviation stands for Norwegian Surface-to-Air Missile System and has been developed by the Kongsberg Group along with Raytheon Technologies.
"This is the first time we receive something that can follow a land force moving in the terrain", says JOH Spokesperson Eirik Skomedal to the broadcaster.
This successful test launch is also considered a milestone in the field of air defense by Norwegian Defense Chief Eirik Kristoffersen, who was present in Andøya.
"This means that we can protect ourselves against air-based threats when the army operates on the ground. We did not need that in Iraq or Afghanistan due to complete control over the air space", Kristoffersen says to NRK.
This article was originally published in Norwegian and has been translated by HNN's Elisabeth Bergquist.