Andøya Space Defence Launches Complete Surveillance System for the Arctic
When the system abbreviated to IRSA is ready for use, Andøya Space Defence will be able to offer complete monitoring of the High North, from the universe to the deepest subsea valley. Director Gunnar Jan Olsen at Andøya Space Defence refers to it as a 'complete situational understanding of the Arctic'.
Andøya Space Defence's ambitious surveillance system is called Integrated Remote Sensing in the Arctic (IRSA) and is an international network for remote sensing in the Arctic. In other words; a complete monitoring of the High North, from space to the bottom of the sea.
Director Gunnar Jan Olsen at Andøya Space Defence choses to use the word "situational understanding". IRSA is, briefly put, about establishing environmental monitoring of the Arctic through satellite systems and what they refer to as a "redundant hybrid network" (RSA), amongst others through this collaborative network – the IRSA Development Group.
Andøya Space is located 300 kilometers north of the Arctic Circle and is thus well suited for Arctic testing of advanced technological systems in air, on sea and on land. The center has been established with advanced equipment for remote sensing and data collection. That is; satellites, high-flying drones, self-driving surface vehicles, ground sensors and sub-sea sensors. Artificial intelligence is also put into use.
Lacking the greater image
Gunnar Jan Olsen refers to the system as a persistent surveillance system, although he'd rather not use that word.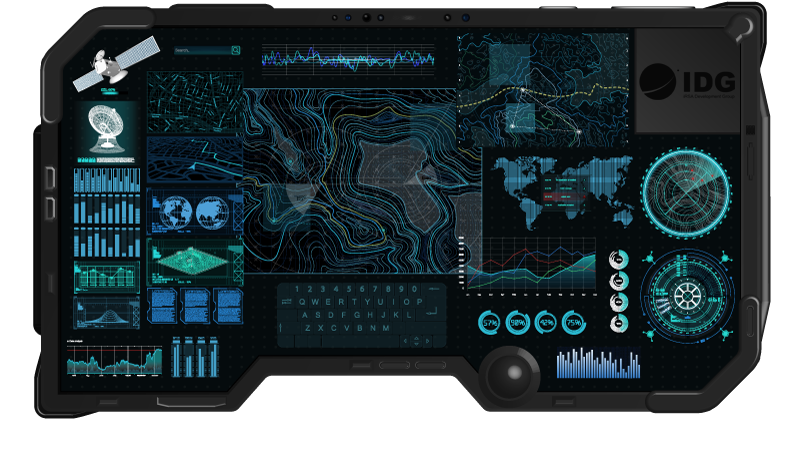 "The word surveillance is a more military term. We are more focused on registering changes to the environment", Olsen says to High North News.
You are talking about a complete monitoring of the Arctic, from space to the bottom of the sea. Why would anyone need this?"
"The agenda changes and there is more focus on the High North than before. Sea ice is decreasing and traffic increases. We also know that the big powers increasingly want to assert their presence in the High North. And the Arctic is rich in resources. The fact is that no country has a complete picture of what goes on in the High North. That is what we are working on; offering a situational understanding", Olsen explains.
He says this is something that is desired by the big powers.
"It can also be referred to as preservation of peace", Olsen says.
Real time data
"The big nations have discovered that enormous resources are hidden in the north, like minerals and other natural resources. They see that they have increase their focus on the Arctic, and this goes also for the Arctic states. They also lack this situational understanding", says the Director.
What do you mean by "situational understanding"?
"They need to understand what is moving all the way from space until below the seabed. This is all-domain; the heavens, the universe, the seabed, the ocean. The old way is not enough. Sending out a plane, a frigate or the coast guard does not cut it anymore. Needs now are about persistent environmental monitoring providing real time data."
Anyone who needs this kind of data can subscribe to the service  
System of systems
They grey zone between traditional intelligence and new research meet in the IRSA project at Andøya. Olsen refers to it as an RSA overview.
"This is a new domain in which we can offer services for all purposes; military, environment, and resources. For instance, we can follow fish stocks and find so-called 'dark targets' – unidentified vessels. In Canada, we can warn about icebergs threatening oil platforms, and we can monitor oil spills. We can contribute with rescue work and smuggling while it is ongoing. There is an enormous need for persistent data collection and information sharing, not just now and then", Gunnar Jan Olsen says.
"It is to be a system of systems."
The control centers will be located in Canada and at Andøya, in Northern Norway. Information will be shared with subscribers according to their preferences.
Who are the customers? 
Who can subscribe to this system?
"Basically, anyone who needs this kind of data. State preparedness organizations, private companies, and others. For instance, if an oil company wants information about icebergs", Olsen says.
So there are no restrictions as to who customers may be, meaning that Russian and Chinese companies can buy information too?
"We do not expect these to be our prime customers, but rather that customers will be from the West", Olsen says and adds that there is not yet a fixed strategi around these issues.
"We will of course have to discuss this. Perhaps it will depend on what kind of information that is wanted, for instance research data. We have to find out if we will consider each case as we go along."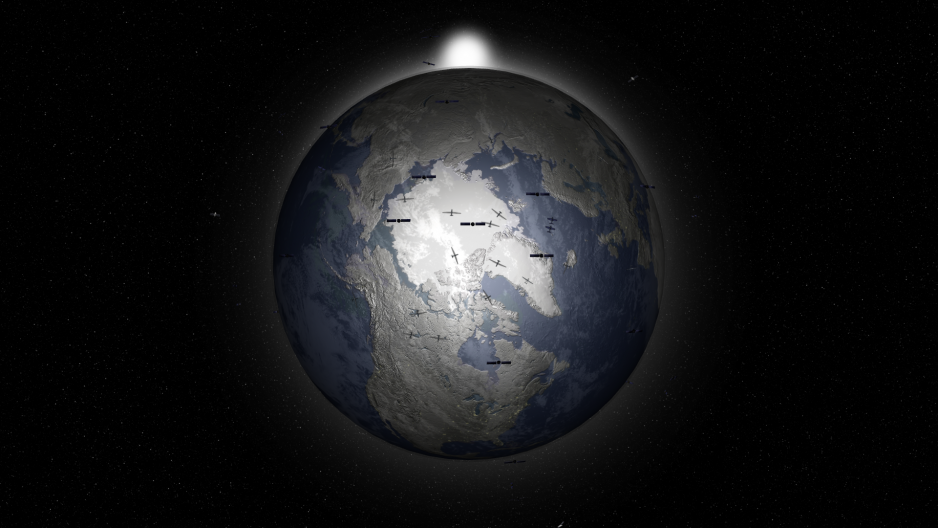 As for security issues, the Director says the system is based on military security standards, and that security breaches nevertheless cannot be fully ruled out.
"But there is high security in this system."
The concept is developed through experiments and live demonstrations. In October, the group is going to Denmark to test drones along with partners from the USA.
"Andøya Space will host all testing as soon as the Corona pandemic lets go", Olsen says.
For instance, the drones are only to be operated out from Andøya.
Partner countries include Norway, the USA, Canada, Denmark, Finland, Germany, and Great Britain. And while all funding is not in place yet, the plan is for IRSA to be on the market for customers by next year, at least the parts of their services that are ready by then.
Andøya Space is a joint stock company in which 10 percent is owned by Kongsberg Defense Systems while the remaining 90 percent is owned by the Norwegian state through the Ministry of Trade, Industry and Fisheries, and governed by the Norwegian Space Center. Director of Andøya Space Defence Gunnar Jan Olsen presented the project during the NITO engineering conference in Bodø earlier this fall.
The IRSA Development Group
A multinational collaboration between six Arctic/Antarctic nations and world-leading innovators in advanced technology for the Polar regions.
IDG is a concortioum consisting of C-CORE (Canada), My Defence System Integration (Denmark), Andøya Space Center (Norway), VTT (Finland), Scott Polar Research Institute (Great Britain), Karl Osen (Switzerland), ViaSat Antenna Systems (Switzerland) and Boeing Phantom Works (USA).
IDG develops a persistent surveillance system for the Arctic referred to as IRSA (Integrated Remote Sensing for the Arctic).
The goal of IRSA is a persistent surveillance system for the Arctic.
Source: IRSA Development Group
This article was originally published in Norwegian and has been translated by HNN's Elisabeth Bergquist.