Denmark Improving Surveillance in the North Atlantic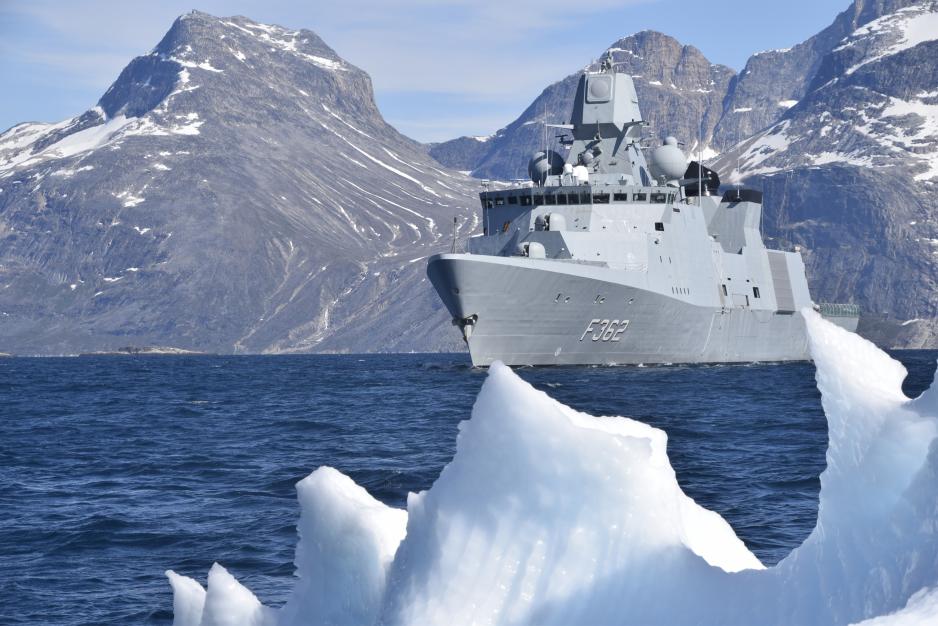 Denmark wants to improve surveillance in the North Atlantic and the Arctic using frigates.
Denmark's sending frigates to the North Atlantic and waters around the Faroe Islands, Iceland and Greenland is  a relatively new thing, according to the Danish defense.
The Peter Willemoes frigate's voyage in Greenlandic waters in 2019 was the first time ever that one of the big frigates of the Danish navy was present in Arctic waters.
Earlier this month, the frigate Absalon was operating in the North Atlantic, near the Faroe Islands.
The frigates have long-range sensors and radars that means that they are able to see further, discover more ships and planes, and also monitor a much larger area than the regular inspection vessels that patrol these waters.
The Danish defense writes that this month's voyage was, among others, a preparation for a future in which Absalon and other frigates are to be equipped to locate submarines or strengthening air surveillance in the area.
Earlier this autumn, the Absalon frigate class was reclassified from being so-called support vessels to becoming ASW frigates. With time, the "new" frigates will be better equipped to locate and fight submarines.
Increased efforts
As previously covered by High North News, Danish defense and security policy initiatives in the Arctic have increased in conjunction with great powers demonstrating increased interest in the region and in Greenland.
When asked why there is increased Danish military and security policy interest in the Arctic, the Danish Ministry of Foreign Affairs has previously referred to increased interest in the region from several parties and argued that it thus is imperative for the Kingdom to relate proactively to the new situation.
"We will secure necessary presence in the Arctic in light of this development and create a better situational understanding in the region", the Danish MFA wrote in an email to HNN earlier this year.
In 2019, the Danish government announced that it wants to spend DKK 1.5 billion on a capacity building package in the Arctic in order to strengthen the Danish defense's task management capacity in the Arctic and North Atlantic, in particular in the areas of surveillance and presence.
This article was originally published in Norwegian and has been translated by HNN's Elisabeth Bergquist.