Chief of Norwegian Air Force Initiates Arctic Air Operations Center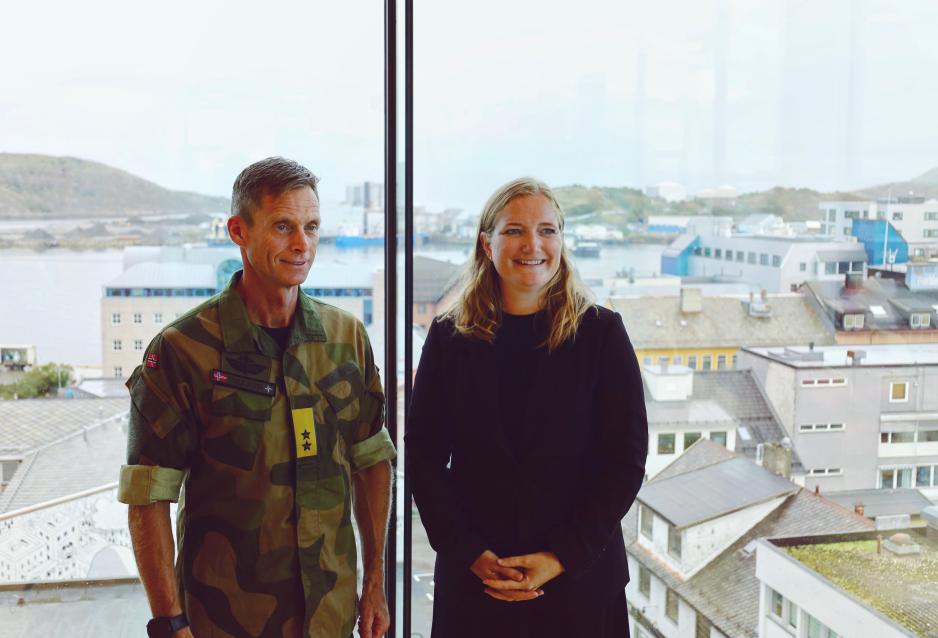 Bodø (High North News): "The idea of a Nordic air operations center has been very well received – and we are now looking toward such a center in an Arctic format," says the Chief of the Norwegian Air Force. He highlights the US and the UK as natural cooperation partners in developing this initiative.
"In the wake of the Nordic Air Operations Center that we initiated before the war in Ukraine, we are now looking at the possibility of taking a step further toward an Arctic Air Operations Center," says the Chief of the Norwegian Air Force, Major General Rolf Folland, to High North News.
We meet him and Mayor Ida Maria Pinnerød (Labor) in Bodø City Hall on Tuesday in connection with the Air Force chief's workplace being moved from Rygge in Eastern Norway to the mountain facility at Reitan in Bodø municipality in Northern Norway.
The Chief is thus co-located with the Norwegian Air Operations Centre (NAOC) and the Norwegian Joint Headquarters (NJHQ), where the Armed Forces' central operational planning and management takes place. This is advantageous from a military strategic perspective, Folland points out.
"The Air Force Chief must both produce forces, combat power and conduct aerial warfare. It is natural that I am located here together with the Norwegian Air Operations Center. This is also an opportunity to be close to the development of an Arctic air operations center," he adds.
An Arctic scale
The discussion around the development of an Arctic air operations center is still in an initial phase, but the proposal has been properly put on the table," says the Air Force Chief.
"Norway is NATO in the north. It is natural that we have taken the initiative to take the process further, from the Nordic to the Arctic scale. In such a format, it would be natural to include representatives from close allies – who have Arctic interests – such as the US, the UK, and Canada's Air Force."
Folland says that such an establishment will, in many ways, be a "game changer".
"It would be a change in NATO''s command structure since we would have a structure with more regional responsibility. The Alliance also sees other flanks like this, which is why it is important that we are on the ball on this right now."
"Initially, we will carry out an evaluation around this up until Christmas time, but it has wide support with allies – and we envision around 200-300 personnel," he adds.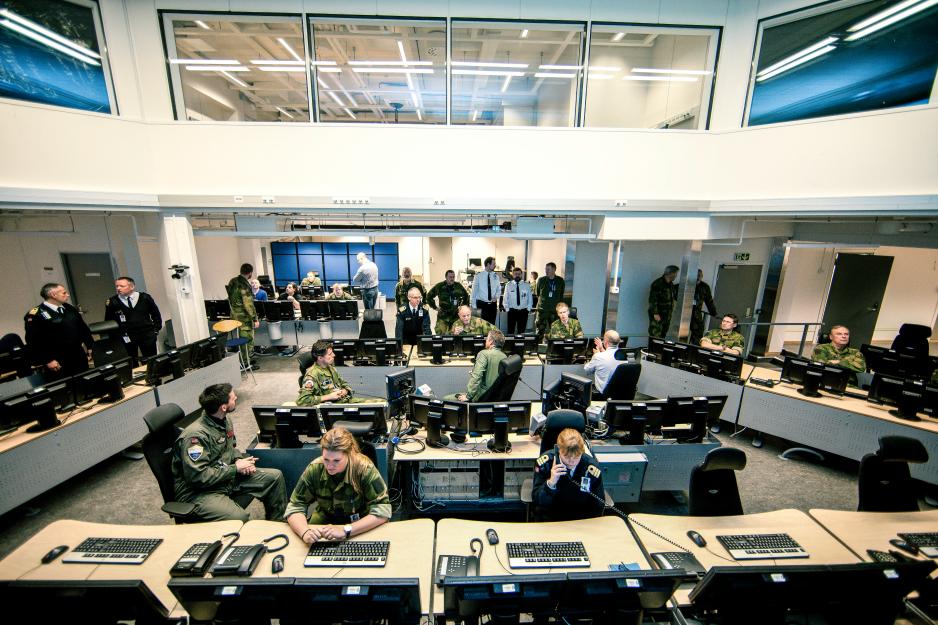 Proposals for a forward NATO headquarters
The Air Force Chief says the discussion so far does not involve where a possible Arctic operations center should be located.
An establishment requires space and secure facilities. The question is thus mainly about infrastructure.
This summer, it was also made known that Chief of Defense Eirik Kristoffersen and the other Nordic chiefs of defense are behind a proposal to create a new forward NATO command in Northern Europe. Kristoffersen has presented Bodø and NJHQ as a possible location for a Nordic headquarters, Klassekampen reports.
If this headquarter is placed in Bodø, would it not be beneficial if an Arctic air operations center was also located here?
"Technically speaking, they do not have to be in the same place. However, if there is available infrastructure for co-location, greater proximity would be an advantage," he says and elaborates:
"The Air Force plays the first violin in the initial phase of the war. Projecting power through airspace provides great flexibility. We can quickly be in place, even with long distances, and assert Norway's and NATO's sovereignty. "
The operations center's location is not the most important aspect, as the Air Force Chief sees it. He believes that the most essential is well-developed cooperation with allies based on shared plans and co-training – as well as knowledge of what is happening on the northern flank and the ability to react quickly when needed.
During Nordic Response 2024, we will test the Nordic air operations center.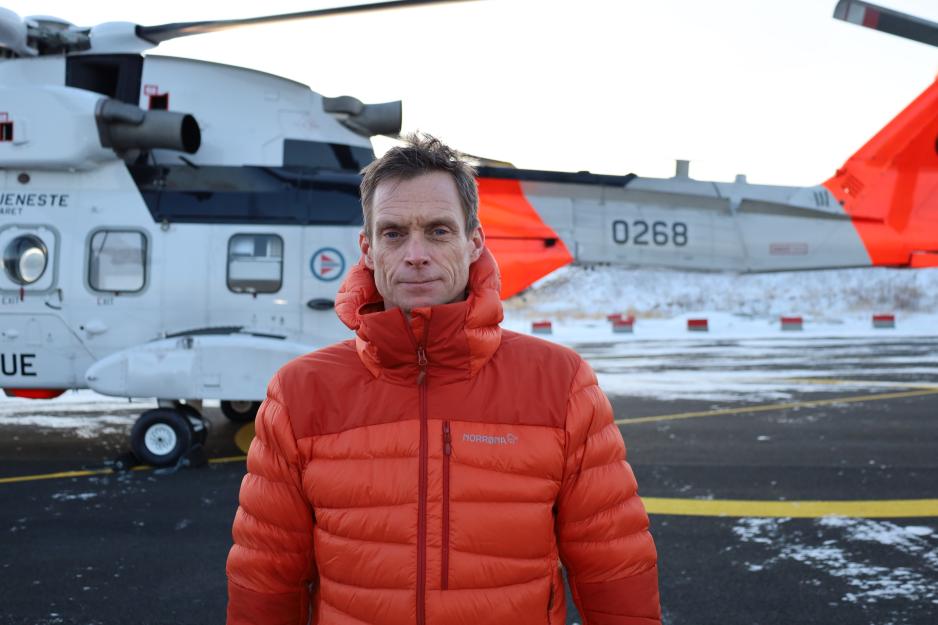 Will be tested during Nordic Response 2024
While discussions are taking place, the Air Force is simultaneously working to strengthen the Norwegian Air Operations Center and continue integrating with the other Nordic air forces.
The Norwegian side made the first initiative for integration between the Nordic air forces in December 2021, and the process was sped up by the war in Ukraine and Swedish and Finnish NATO applications.
Earlier this year, the Air Force chiefs of Norway, Sweden, Denmark, and Finland signed a letter of intent to create a joint Nordic air defence. The goal, says Folland, is not to become one air force, but one air power that can operate together seamlessly under the NATO umbrella.
Among other things, a joint Nordic work group has been put together to look at more operational lines in which the countries can cooperate, such as command and control, use of each other's air stations, joint education, training, maintenance, and logistics. The results will be ready for the four chiefs at the end of August.
"The ambition is that we will be able to operate as a unit during the Nordic Response 2024 exercise and that we will be able to test the Nordic air operations center," says Folland.
"Currently, we have Norwegian F-35s, Danish F-16s, Swedish JAS Gripen, and Finnish F-18s. In a few years, there will be 150 F-35 and 100 JAS Gripen. In addition, we have surveillance aircraft, transport aircraft, helicopters, and radars. This is a strength that an opponent will have to take into account. Operating together produces a deterring effect. This allows us to secure Nordic and Arctic airspaces," he concludes.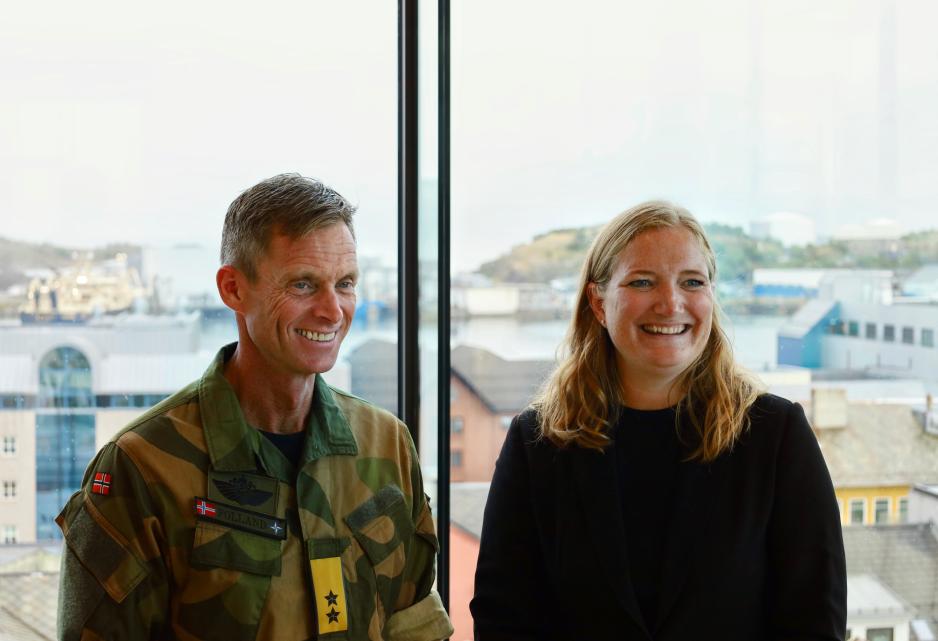 A good move
"We are happy that the Air Force Chief is in place and that the government has made this move. The move is something the Armed Forces itself has wanted and something we have worked for almost ten years in Bodø," says Mayor Ida Maria Pinnerød of Bodø municipality (Labor) til HNN.
"It is wise that this is done now, especially in regard to the time we are in," she says and refers to the security policy situation in Europe. She also highlights that the re-location allows for a close connection between NATO's window to the north, the Norwegian Joint Headquarters, and the Norwegian Air Force.
Pinnerød is also positive to the idea of an Arctic air operations center and adds that it is in line with how the civil side also works for cooperation in the Arctic region and between the Nordic countries.
"It means a lot to host important defense installations and it is important that we also facilitate and work for this in the future as well," says the mayor.
This article was originally published in Norwegian and has been translated by Birgitte Annie Molid Martinussen.