"With All the Nordic Countries in NATO, the Region Will Have a Formidable Air Force"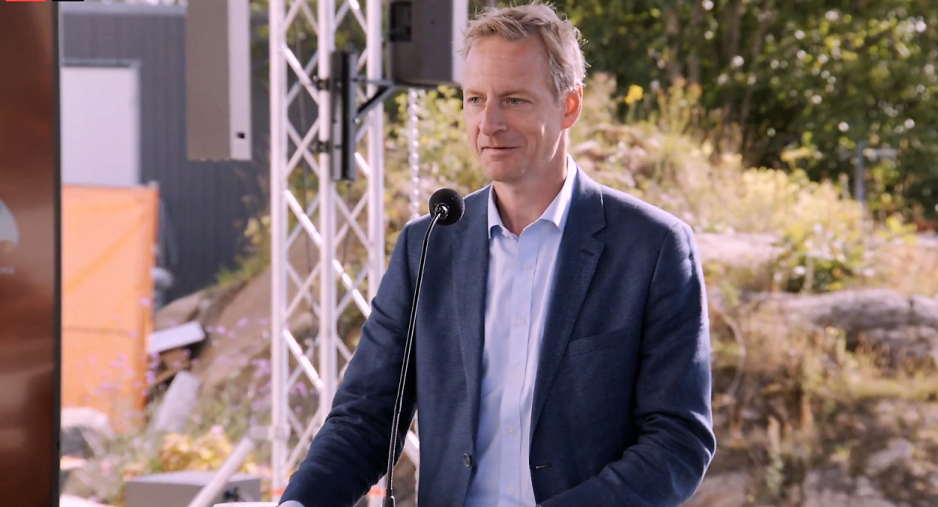 Finland and Sweden entering NATO, will create room for a stronger Nordic defense integration and provide powerful joint muscles. The biggest potential for defense integration can be found in air defense, believes NUPI researcher Karsten Friis.
"It is no longer just about Nordic defense cooperation, but also about the integration of the nations' defenses. It is one step further than cooperation and leads to co-dependence of each other in some way or another," says Senior Researcher Karsten Friis at the Norwegian Institute of Foreign Affairs (NUPI) to High North News.
Nordic forces have conducted a lot of joint exercise activity and training in recent years. The Nordic Defense Cooperation format (NORDEFCO), provides the framework for defense cooperation in the North between Norway, Sweden, Finland, Iceland, and Denmark.
The defense cooperation in the region has simultaneously been quite limited as Sweden and Finland have not been part of the NATO community with a guarantee of collective defense. In other words, one has not been able to fully rely on each other's resources in the case of a crisis or war.
"Although one could politically assume so, one could not presuppose this in the planning as Finland and Sweden have not been part of NATO. It is now the biggest and most important change as the two neighboring countries enter the alliance," the NUPI researcher points out. 
Friis recently participated in the Nansen High North Seminar at the Fridtjof Nansen Institute. There he spoke about NATO's new Arctic role with Sweden and Finland.
A formidable airforce in an international context
One of the issues now entails how cooperation and integration between Norway, Sweden, and Finland will take form when all are allies.
Friis points to potential areas of cooperation such as the maintenance of defense materials, as well as increased exchange of intelligence, especially connected to Russian activity in the Baltic Sea and the High North.
On the maritime side, the three countries will have more limited room for opportunity to make new cooperation moves.
"Sweden and Finland have more than enough with the Baltic Sea and a fleet that is not large enough to contribute much in the High North. Correspondingly, Norway has too few vessels to be operating in the Baltic Sea," says NUPI researcher Friis.
"On land, Sweden and Finland have most of their forces concentrated around the capitals, while Norway has the majority of its army forces in Northern Norway. Here, however, there can be more cooperation around logistics and support functions," he adds.
The significance of the Ofoten area
When it comes to supplies, Friis highlights that Finland is probably most at risk in the event of a crisis or war.
"Therefore, that flank becomes very important. In the case of war, supplies will come via Norway from the US. Narvik in Ofoten (Northern Norway), Trondheim, and Gothenburg will thereby become important ports in support of Finland via the sea route. Norway should probably prepare to spend more money in order to help defend Skagerrak  – and to build receiving capacity in Ofoten and Trondheim," says the Senior Researcher.
As High North News recently reported, four of the Nordic chiefs of defense from Norway, Sweden, Finland, and Denmark, agree on a joint defense plan, which deals with how the countries can coordinate the reception of allied reinforcements to the entire Nordic region, among other things. Here, the port of Narvik, in the Ofotfjord in the north of Nordland, is singled out as central to ensuring such reception.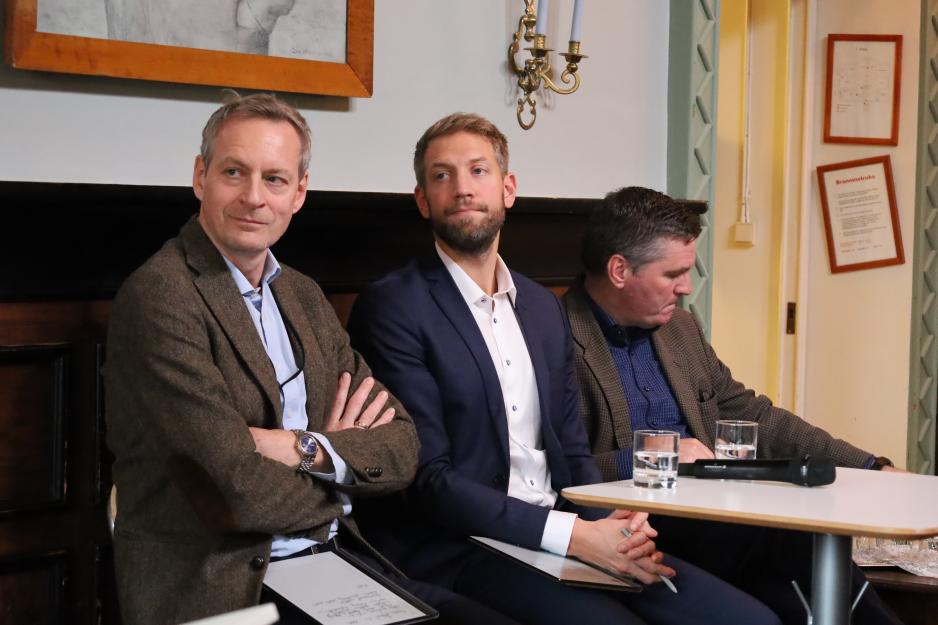 Reserve air bases in Sweden
According to the NUPI researcher, however, the biggest potential for Nordic defense integration lies in the air force.
Norwegian, Swedish, and Finnish air defense have, over many years, cooperated closely in what is called "Cross Border Training". This training in joint air spaces has taken place almost weekly through the entire year with fighters that are flown from the nations' northern bases. With the help of the joint training, Swedish and Finnish pilots have been drilled in NATO procedures," explains Friis.
"Finland and Sweden have been ready for NATO for a long time. They have considerable armed forces which will contribute to allied security. For example, the collected air power of the Nordic countries will be NATO's greatest strength in the Nordic region," stated Norway's Minister of Defense Bjørn Arild Gram (Labor) during the Berlin Security Conference in November.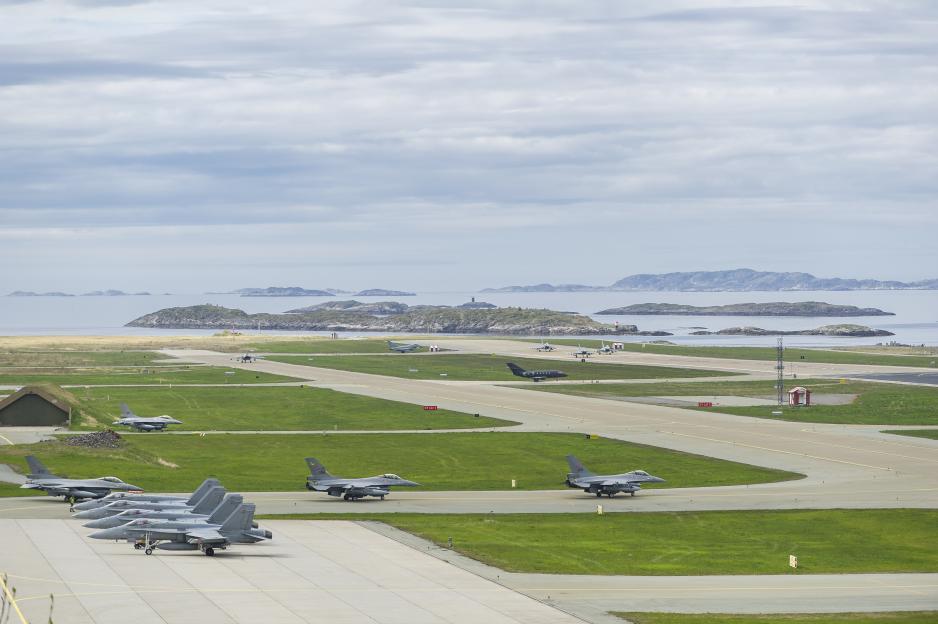 In total, Norway, Sweden, and Finland will have between 200-250 modern fighters (existing and planned bought) of the type F-35 (American-produced) and Swedish JAS Gripen.
"What we can imagine for the Nordic region going forward is a formidable air force in an international context," he says.
"The question then becomes: How can we use this more effectively? The most obvious is to look at things related to bases and airports – for example, the preparation of reserve air bases for Norwegian F-35 in Sweden. For this type of aircraft, logistics and specific technical support must be in place. This way, we get coverage and good protection of combat aircraft in the case of conflict."
Friis also says that it may become relevant for Swedish and Finnish aircraft to join so-called QRA missions, NATO missions on continuous aircraft readiness, where Norwegian fighters identify Russian aircraft near the Norwegian coast. Despite both countries having the greatest focus on the Baltic Sea and Russian forces in that region, the High North will become a greater priority as the mental adjustment to NATO membership progresses.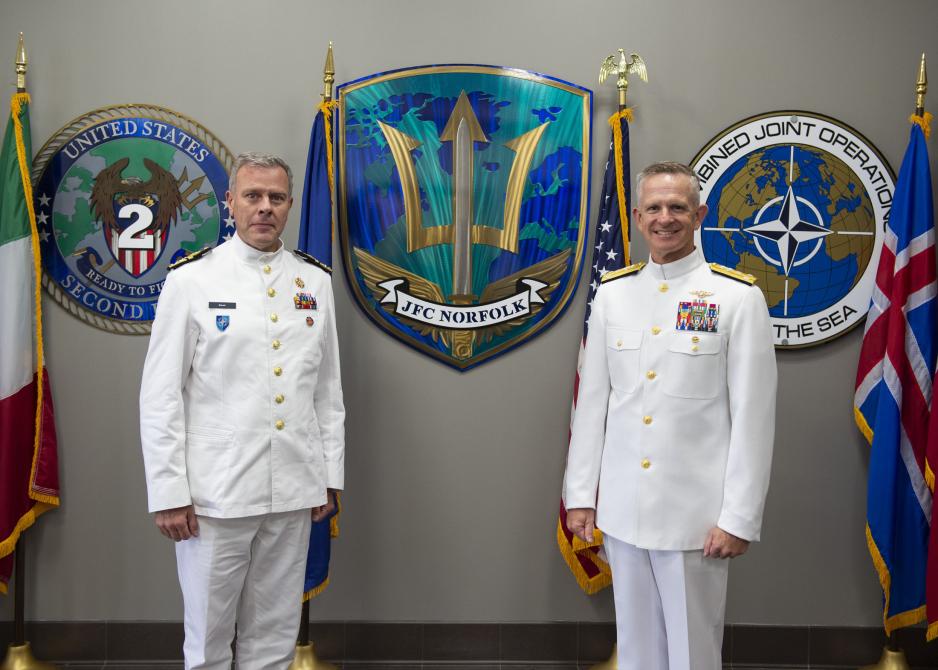 Tug of war over which NATO command
Another issue is about which NATO command Sweden and Finland will be under. NATO currently has three headquarters at an operative level. These are located in Naples in Italy, Brunssum in the Netherlands, and Norfolk in the US.
Joint Force Command Norfolk was opened in the US state of Virginia in the fall of 2020. The command has the main responsibility for the North Atlantic and the transatlantics, while the Baltic countries, for example, fall under the command in Brunssum. One question is if the latter has the capacity for Finland and Sweden as well, or if it is beneficial for them to come under Norfolk.
Norway has clearly stated that it wants to be a part of the Norfolk command, considering the reinforcements that will come from the US, the importance of the Atlantic, and the Kola Peninsula, explains Friis.
"For Norway, NATO's future is absolutely central to our security. NATO must continue to develop in order to become even more relevant and effective, both on a political and military level. We look forward to finalizing the new regional NATO plans. We expect that Norway will fall under a new regional plan for NATO's Joint Force Command Norfolk. I am certain that this plan will strengthen NATO's ability to lead operations and secure the Atlantic Ocean and the High North," stated Minister of Defense Gram in Berlin.
"In terms of supplies, it will probably be good if Sweden and Finland end up under the same command as Norway, even if they can be considered closer to Brunssum in terms of population and politics. I see a possible tug of war here and think that from a Norwegian point of view, it may be better if our neighboring countries end up under Norfolk," concludes Friis.
This article was originally published in Norwegian and has been translated by Birgitte Annie Molid Martinussen.