Business Development in the North: Are We Our Own Worst Enemy?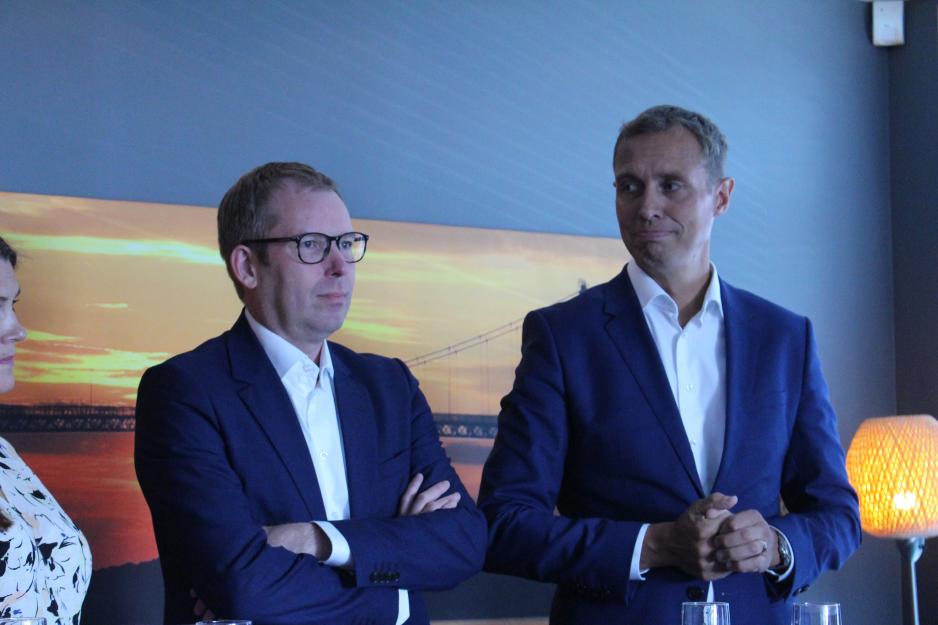 Northern Norway is running really well, you just have to start believing it yourselves, argues Innovation Norway. Whether we are whining northerners or just unconfident northerners, we may be our own worst enemy when it comes to business development in the North.
The Norwegian Arctic holds rich natural resources, strong knowledge communities, is internationally well positioned and creates values for the entire country. Is there an unexplored window of opportunities for Norwegian economy in the Arctic? Do we have the framework, people, investment will and political will to release this?
These are the questions asked during the Arctic Frontiers' debate "Arctic, will to development?" at the Arendal Week.
Christian Chramer, Area Director at NHO (the Norwegian Confederation of Businesses), says the organization placed the North on the agenda very early on, however, that they see many of the same challenges today as they did back then.
- The potential lies first and foremost in the natural resources, in the air, the ocean, the people. Through strengthening competences in higher education, making more people settle and strengthening cooperation in the region as well as in public/private cooperation, the region will stay attractive over time, he says.
Charmer refers to a survey conducted among NHO member businesses, showing that they are most concerned with getting their local authorities on board.
Municipalities are the most important resource for business. They must make good plans for business and area development in a long-term perspective.
- Municipalities are the most important resource for business. They must make good plans for business and area development in a long-term perspective, something many of them do not do today.
Do not exploit the potential
Håkon Haugli, Managing Director of Innovation Norway, believes that the world in the future will have an even greater demand for the resources that Norway, and in particular the Arctic, has to offer and agrees with Chramer that both the ocean and the people are the key. However:
- When it comes to energy, what was the disadvantage of Northern Norway is about to become its advantage. What works in the Arctic also works in other parts of the world, both when it comes to knowledge and technology. However, to exploit these advantages we must have the competence to exploit emerging opportunities.
Cecilie Myrseth, Labor MP from Troms County, is a member of the parliament's standing committee on business. She believes it is important to speak more about the Arctic than we do today.
- There are more people living in our part of the Arctic compared to other parts. And infrastructure is key to develop business. Today, it is both expensive and difficult to travel even between the cities, which of course represents a major challenge to businesses, she says.
Myrseth also points to the importance of an Arctic university.
- We shall not underestimate the value of the University of Tromsø. We educate our own doctors, our own teachers – who stay in the region. That leads to a good and sustainable society.
Balance growth and protection
Sveinung Hole, Managing Director of the Trond Mohn Foundation, only learned last Monday, during another debate at the Arendal Week, that ten percent of the Norwegian population live in the North.
- That makes balancing protection and growth imperative. However, Northern Norway needs both large companies and robust business clusters. Strong knowledge communities, such as the University of Tromsø, are also important.
A recent report from Sparebank1 Nord-Norge clearly states that jobs follow the high competence workers, whereas those with lower competence follow the jobs.
- However, both follow each other. We must facilitate both people's wanting to settle and live in the High North as well as advantageous business establishment conditions.
Auke Lont, Managing Director of Statnett, introduced by claiming that the world needs more clean energy: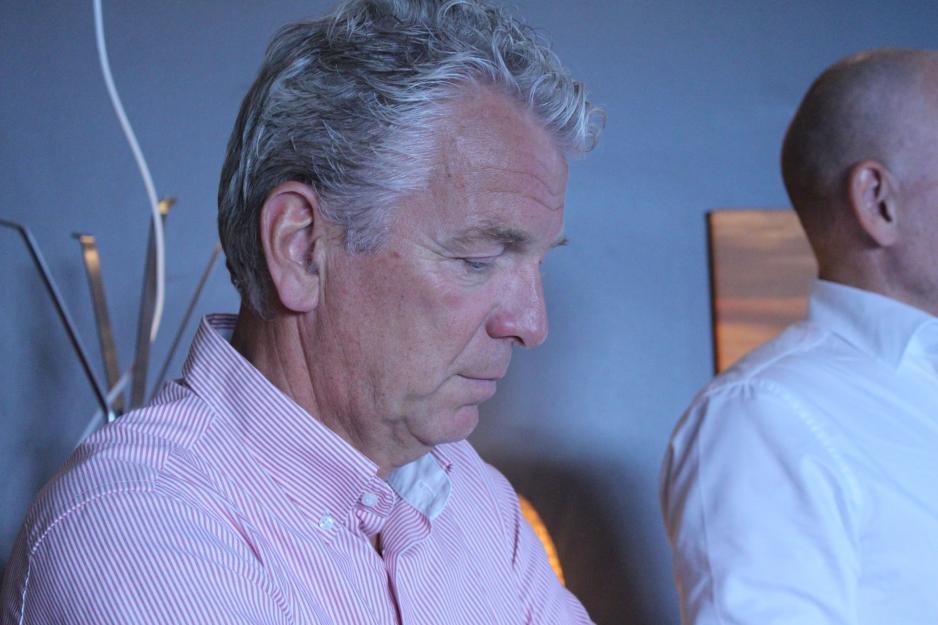 - We are working on connecting production and consumption, and there is a vast potential for production in Northern Norway, in particular in wind power. Raggovidda ('the Raggo plain') is for instance the one land-based site with the most wind in all Europe, at most 5,000 hours full load on a windmill, he says.
The North Norway railway from a southern perspective
Moderator Line Kjelstrup from Arctic Frontiers was not really planning on raising the issue that has been talk of the town in all of Northern Norway during the summer, but she could not help herself:
- Are we who live in the North the only ones who notice the debate about a northern railway?
- I believe it is important to take the time to explain to people in other parts of the country why we want a northern railway, not just demand getting it. It is about connecting Northern Norway to the rest of the country, after all. It is about business development, road safety and tourism.  Infrastructure is vital for our being able to exploit the resources available to us, said Cecilie Myrseth.
Chramer of NHO says that fairly many in the south are surprised that this debate is coming up now.
- The overall National Transportation Plan is not even on the agenda for the local elections this fall. However, I believe that the arguments from the North should be more knowledge oriented and explain to a higher extent why this is important for the region. The debate should not be reduced to our demanding "either this or that" or "both this and that". One should understand that "everyone" cannot have "everything". Funnily enough, all regions argue that they are quite unique and different from all the others. Northern Norway must communicate its unique challenges such as the vast distances, the climate and the border situation, he argues.
The art of gathering around "something"
Many point to access to capital as a major challenge for North Norwegian companies, something Sveinung  Hole goes far in refuting.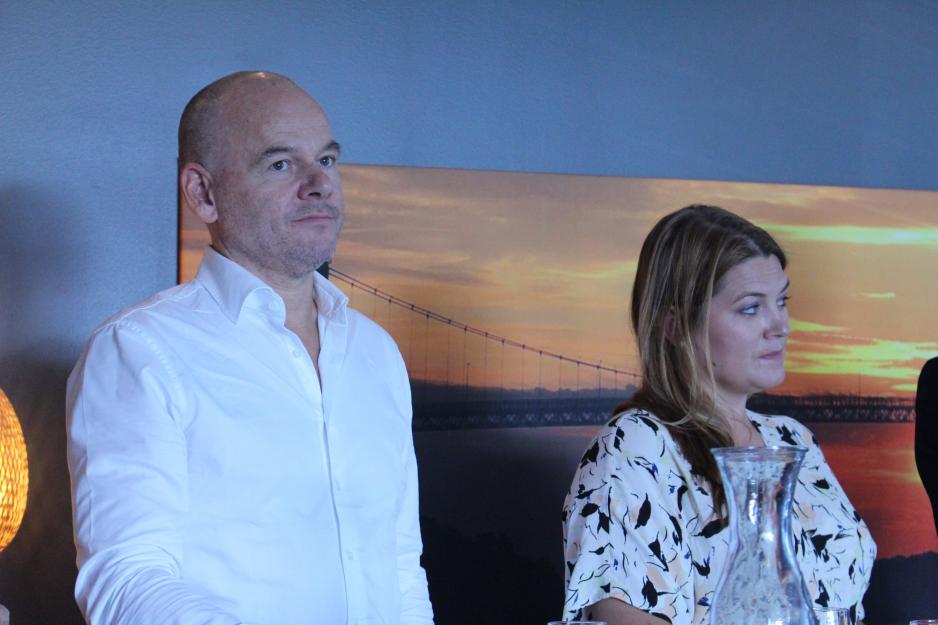 - When we consider an investment object, it is assessed like any other project. However, connecting to capital communities in a good way is vital. I know of several examples of businesses and projects in the North that have had access to "simple capital" yet ended up pricing themselves out of the market. That deters future investment willingness, he says and sums up:
- The key is to succeed with something. My most important advice to North Norwegian companies is that success has a big family whereas failure has none. If we gather around succeeding with "something", we can build from there.
My most important advice to North Norwegian companies is that success has a big family whereas failure has none
What Hole appreciates the most about the North, is that one gets on because one has to.
- It is sort of a "everyone on the same page" mentality rather than one of "everyone against everyone". Such attitudes are inspiring for investment communities. However, when it comes to foreign capital, insecurity is a risk. I believe it is important to de-mystify the High North, to forget insecurity and focus on contents and the project, not its location. There is no simple recipe and there are no fast tracks to play in the premier league.
Must get its confidence back
Håkon Haugli of Innovation Norway refutes the myth that North Norwegian business is a failure.
- Northern Norway is a success. A lot of water has passed under the bridge since we talked about northern business as a failure, so stop thinking that. Things are going really well and we must discuss the need for improved infrastructure based on that and with that as the premise, not because anyone should pity us, he says and continues:
Northern Norway is going really well and we must discuss the need for improved infrastructure based on that and with that as the premise, not because anyone should pity us
- Companies in Northern Norway receive a lot of funding from Innovation Norway, not because we pity them but because they have a lot going. We have a formidable export gap to fill and North Norway is extremely well positioned to fill many of them.
- But is business solid enough to utilize this competence both in and outside the region?
Christian Chramer believes many have a way to go:
- There are communities that perform excellently on this, however, there are also those who have a way to go when it comes to long-term thinking. Season-based thinking is no longer enough, we have to be more ambitious. However, development has happened rather fast and many may have been scared. I believe we need politicians who think in a long-term perspective, infrastructure, and the will to work together and be each other's best ambassadors.
Panel tips to new politicians
- The local elections are coming up soon. What is your best tip to the new politicians who are to run the North?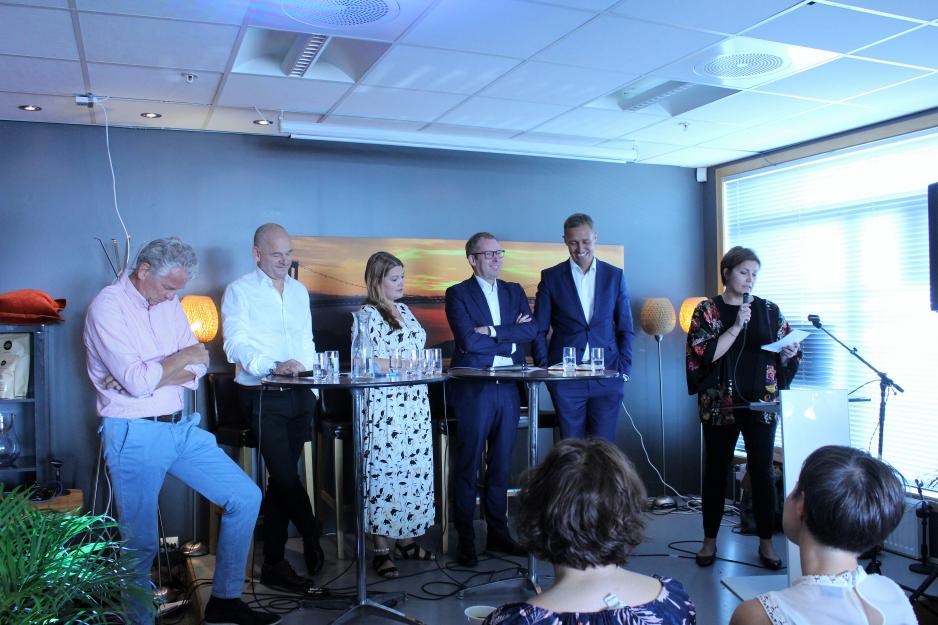 - Cooperation. The ability to cooperate in the longer term creates growth and development, says Myrseth.
- Inclusive processes. For instance, when it comes to wind power. We must communicate enough knowledge and get everyone on board to the fact that these infrastructure developments may actually be sensible, says Lont.
- They must make sure they enter into their period in office with a plan for sustainable business development that takes growth in the North into account, Chramer encourages, while Haugli from Innovation Norway closes the debate stating:
- Do not think you know everything beforehand. Like when Piglet asked Winnie the Pooh: "Where are we going?" and Pooh said "I don't know". And that's where they went. Without interaction between the public and the private sector, that is how we may end up.
The debate was organized by Arctic Frontiers Open in cooperation with Troms County Council and the Urban Arctic program of Tromsø municipality and the Centre for Oceans and the Arctic.
This article was originally published in Norwegian and has been translated by HNN's Elisabeth Bergquist.