Almost SEK 3 Billion More to the Swedish Defense in 2022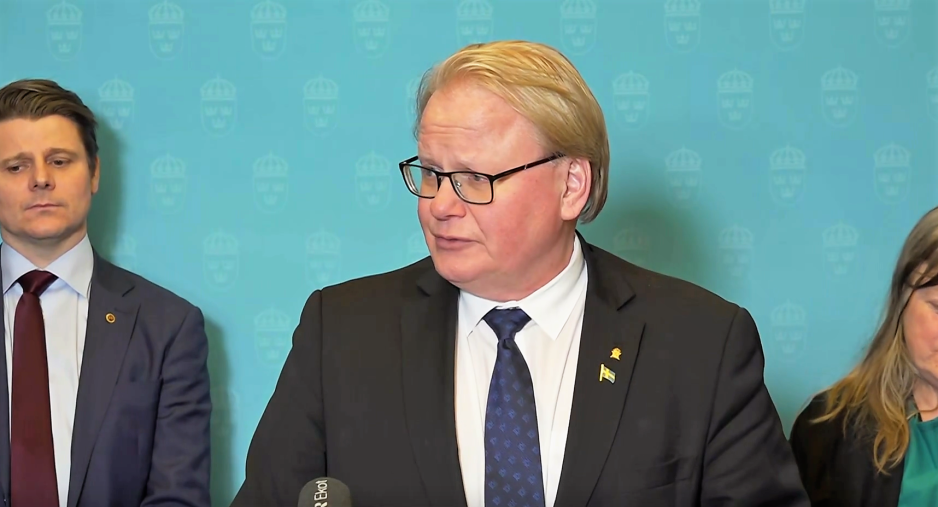 The Swedish government strengthens the Swedish Armed Forces with nearly SEK 3 billion in 2022.
"This is a part of the work to reach defense spending of two percent of the GDP", said Defense Minister Peter Hultqvist (Social democrats) at a press conference in the MoD on Wednesday night.
SEK 2 billion is to be used on the military defense and SEK 800 million on civilian defense. The money will a.o. be spent on funding defense materials, ammunition, and arms systems.
"This enables an increase in capacity and in the number of staff of the Armed Forces", Hultqvist said.
Defense materials for SEK 31 billion
The added allocation will also increase access to fuel and ammunition as well as the acquisition of vehicles and equipment. Hultqvist said the negotiations have been constructive and targeted.
"All parliament parties have agreed and supported the agreement", Peter Hultqvist said.
The Armed Forces will also have the opportunity to order defense materials for SEK 30.9 billion by 2030. This may be equipment with a more long-term order period, such as air protection robots and more belt vehicles.
Money now
The Swedish Defense Committee will soon meet again to discuss when and how the two percent target is to be reached.
Researchers interviewed by Swedish broadcaster SVT agree that increased funding for the Armed Forces is necessary, however, that it should be done in the right way.
"We need funds now, not a few billions this year and a few billions next year", says Karlis NEretnieks, former headmaster at the Swedish Defense Academy.
"All of Europe is looking to arm itself and it is not about just buying over-the-counter defense materials. You have to be able to take the opportunity when it presents itself2, says Robert Dalsjö, Head of Research at the Total Defense Research Institute to SVT.
This article was originally published in Norwegian and has been translated by HNN's Elisabeth Bergquist.