751 unmarked graves found at residential school in Canada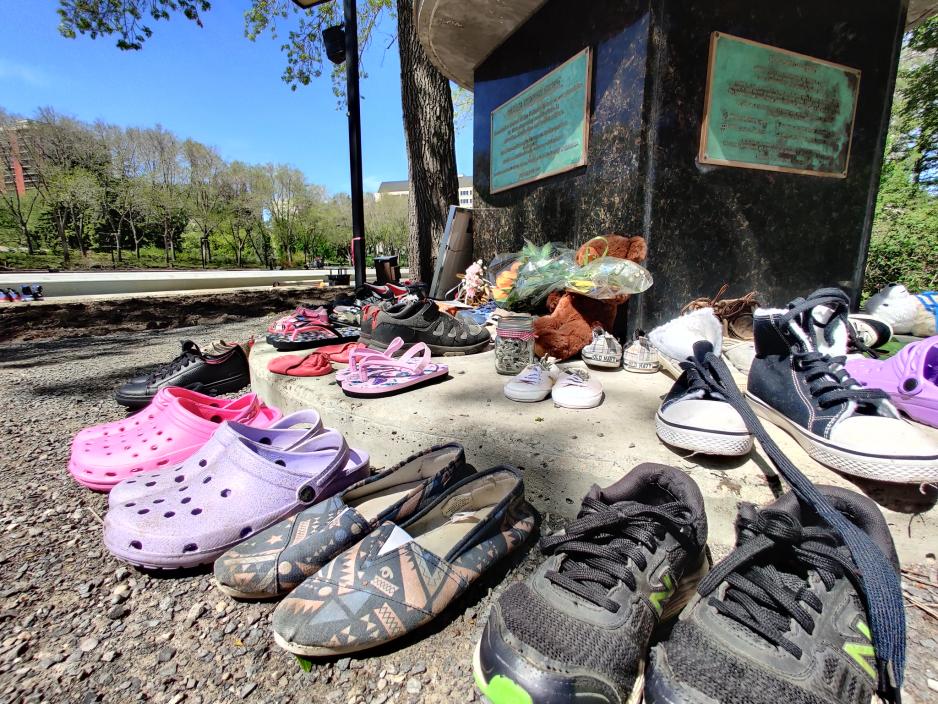 An indigenous nation in Canada has found 751 unmarked graves at the site of a former residential school in Saskatchewan.
The Cowessess First Nation said the discovery was "the most significantly substantial to date in Canada".
It comes weeks after the remains of 215 children were found at a similar residential school in British Columbia, as reported by BBC.
"This is not a mass grave site. These are unmarked graves," said Cowessess Chief Cadmus Delorme.
The Marieval Indian Residential School was operated by the Roman Catholic Church from 1899 to 1997 in the area where Cowessess is now located in southeastern Saskatchewan. It is not yet clear if all of the remains are linked to the school.
It was one of more than 130 compulsory boarding schools funded by the Canadian government and run by religious authorities during the 19th and 20th Centuries with the aim of assimilating indigenous youth. An estimated 6,000 children died while attending these schools, due in large part to the squalid health conditions inside. Students were often housed in poorly built, poorly heated, and unsanitary facilities.
In a statement, Prime Minister Justin Trudeau said he was "terribly saddened" by the discovery in Saskatchewan. He said it was "a shameful reminder of the systemic racism, discrimination, and injustice that Indigenous peoples have faced".
Residential Schools in Canada
Residential schools were government-sponsored religious schools that were established to assimilate Indigenous children into Euro-Canadian culture. Although the first residential facilities were established in New France, the term usually refers to schools established after 1880.
Residential schools were created by Christian churches and the Canadian government as an attempt to both educate and convert Indigenous youth and to assimilate them into Canadian society. However, the schools disrupted lives and communities, causing long-term problems among Indigenous peoples.
Between 1863 and 1998, more than 150,000 indigenous children were taken from their families and placed in these schools throughout Canada. The children were often not allowed to speak their language or to practice their culture, and many were mistreated and abused.
The last residential school closed in 1996. (Grollier Hall, which closed in 1997, was not a state-run residential school in that year). Since then, former students have demanded recognition and restitution, resulting in the Indian Residential Schools Settlement Agreement in 2007 and a formal public apology by Prime Minister Stephen Harper in 2008.
In total, an estimated 150,000 First Nation, Inuit, and Métis children attended residential schools.
Source: The Canadian Encyclopedia