Arne O. Holm says:

Without Political Governance, We End Up with Cannibalism Unmodified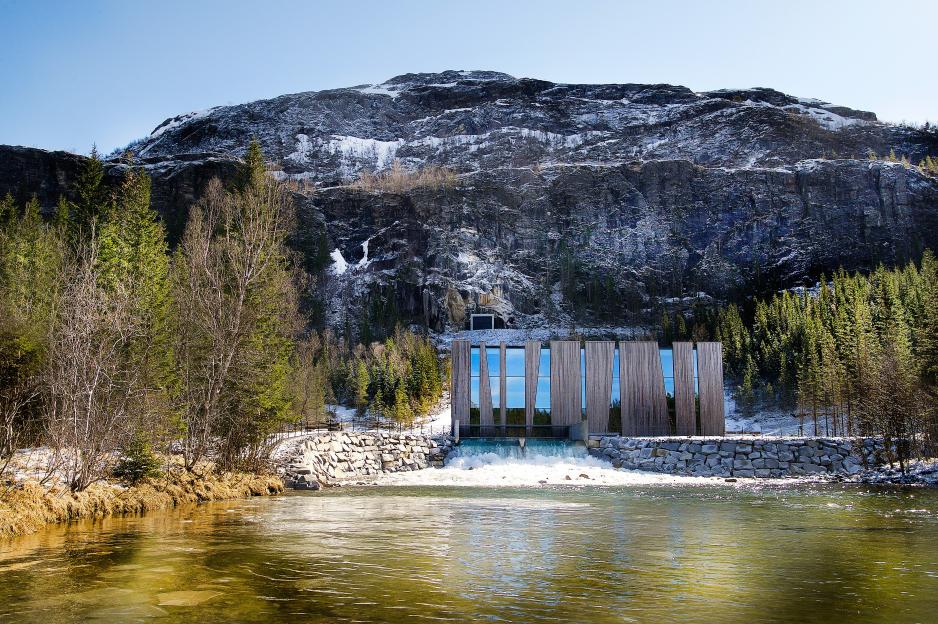 (Commentary) At the risk of putting a fly in the champagne ointment: Without political governance, the major-scale industrial initiative in Northern Norway may end up with cannibalism unmodified. The current Arctic policy resembles more of an incantation than a political tool when facing the new industry.
If the goal is a realistic building of industry, as it should be, the pure market liberalism currently ruling the ground should find its political counterpart. That should be possible for a government founded on social democracy plan economy.
Sketch board only
National and international capital launch new plans for a green industrial revolution in the High North at breakneck pace. Most things, lest say all, are still on the sketch board only. Yet they appear irresistible to mayors and municipal chief administrative councilors. Even the tiniest comma in the countless investment plans is colored with the UN sustainability goals.
As long as it is green and emission free, there are no limitations on buying estates and writing Letters of Intent.
The backdrop is an election campaign in which the promises about new jobs in the High Noth received far wider attention than the fact that the High North's biggest challenge is a lack of workers.
In quick succession, Northern Norway is to see at least three batter factories and an unknown number of hydrogen and ammonia factories. In addition, the Norwegian offshore industry is to be electrified and exploitation of crypto currency is to be subsidized.
As long as it is green and emission free, there are no limitations
The attraction of Northern Norway for such investments lies in pure electric surplus power. Long-term contracts in clean energy will in the future may be worth more than the industrial projects in and of themselves.
And in a time when the world is short on pure energy, the High North can boast a surplus of such power, at least in years that can be referred to as normal years.
Eating away the surplus
The sum of the industrial establishments will eat up the so-called power surplus many times over. In addition, there are no more 'normal years' if we are to believe NVE, the Norwegian Water Resources and Energy Directorate, which is in charge of such statistics. NVE has, by and large, given up making such predictions for the future.
Also, we only need to go very few weeks back in time to find a period during which power deficit was a major challenge. The power market was so demanding that newly appointed Finance Minister Trygve Slagsvold Vedum (Center Party) had to use political emergency aid to help "normal" people's private economies. When the Ministry of Finance is willing to pay parts of the power bill for consumers, there is not much power surplus to speak of.
True, the problem was larger in the southern parts than in the north of the country. However, at the time of writing, electricity prices in the north are soaring too.
These days, Norway and Sweden also fight over shared power reserves. Sweden is about to liquidate its nuclear power plants and needs its pure energy itself. Norway responds through shutting off parts of its transfer capacity to Sweden. The Finns appear to be doing the same.
The terms 'surplus power' and 'normal year' have completely lost their meaning.
Though that does not worry those who are to go into power-consuming industry in the High North. They can safe their bets against high energy prices through long-term agreements.
In the future, the energy might be worth more than the industrial projects
Somebody will have to pay
I am sure they are right, but someone will eventually have to pick up the tab. If the energy companies were to lose money on long-term contracts with the industry, the bill we passed on to Norwegian households.
The quest for cheap energy takes place alongside the hunt for competent workers.
North Norwegian businesses largely consist of smaller and internationally oriented enterprises. They struggle even today with finding the necessary workers.
With three or four battery factories, in addition to a series of hydrogen plants, the struggle for workers will intensify. The lack of people will have to be compensated through higher salaries, which in turn will affect the bottom line of vulnerable enterprises.
I will happily lead the parade celebrating a green industrial revolution in Northern Norway.
And I understand that Norwegian municipalities are excited by national and international land purchases and large-scale industrial plans.
However, if any of this is to succeed it will require an overall national strategy.
We currently do not have one.
This commentary was originally published in Norwegian and has been translated by HNN's Elisabeth Bergquist.