USA's Largest Icebreaker to Northern Norway in October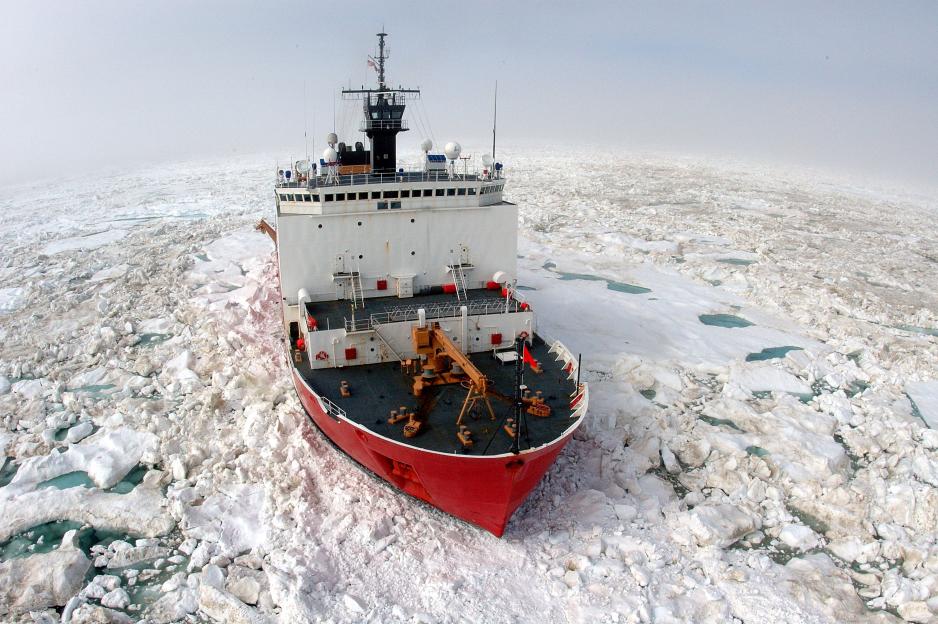 The US's largest coast guard ship and icebreaker, USCGC Healy, will arrive in Tromsø at the beginning of October.
The article has been updated.
High North News reported at the beginning of September that the US Coast Guard ship and the country's largest icebreaker, USCGC Healy, planned to arrive in Tromsø, Northern Norway, as part of an ongoing research cruise in the Arctic.
According to Marine Traffic, the icebreaker is scheduled to dock in Tromsø at the beginning of October with a crew of 113. The voyage will last 38 days.
The ship is almost 130 meters long with an icebreaker hull, and is the most technologically advanced of the USA's two icebreakers.
Followed by Russian ship
During the cruise, the Healy sailed near Russia's Northern Sea Route (NSR) in the East Siberian Sea, as the first official US ship in decades to do so. An action that did not go unnoticed by Russia, which dispatched a surveillance vessel to accompany the US Coast Guard ship.
Healy's purpose in Tromsø is "to carry out science and research missions to improve our understanding of the region and its ecosystems", and along the way the crew has collaborated with the Norwegian Coast Guard and the British Navy on the deployment of buoys in connection with an international Arctic buoy project.
We have to go back to the Cold War to find activity like the one we are witnessing in the North
The ship is designed to carry out a wide range of research activities, and often assists in a number of different missions in the polar regions, such as ship escort and search and rescue.
High military activity
Recently, one of the USA's largest nuclear submarines also docked in Tromsø, along with the first French nuclear submarine to dock at Grøtsund havn.
At the same time, a British-led aircraft carrier force is training along the Norwegian coast.
Naval captain and researcher at the Norwegian Naval Academy, Tor Ivar Strømmen, tells the Norwegian newspaper Nordlys that we have to go all the way back to the days of the Cold War to find activity like the one we are witnessing in the North at the moment.
In June, US Secretary of State Antony Blinken announced that the US will establish a diplomatic office in Tromsø, which will include an American diplomat. The establishment shows the US's close partnership with Norway and commitment to the Arctic, said the US ambassador to Norway, Marc Nathanson. This will be the northernmost permanent US presence in the world.
HNN previously wrote that this is the first time an American coast guard ship has arrived in Tromsø. This is not accurate. HNN has been made aware that Healy docked in Tromsø in the summer of 2001 in connection with a research expedition to the Arctic Ocean together with the German research icebreaker Polarstern.