The USA Will Release a New National Arctic Strategy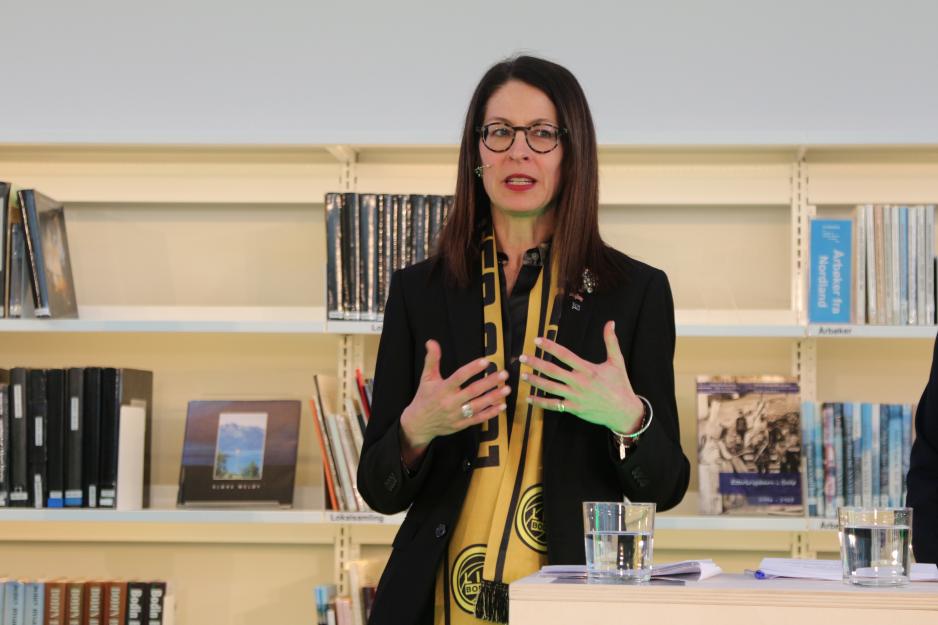 Chargé d'Affaires Sharon Hudson-Dean at the U.S. Embassy in Norway announced that President Joe Biden is working on updating the national strategy on the Arctic region.
The USA's current and first national Arctic strategy was published by the Obama administration in 2013.
The US is currently in the process of revising this strategy, Chargé d'Affaires Sharon Hudson-Dean at the U.S. Embassy to Norway told the audience at the High North Dialogue on Thursday.
Hudson-Dean was part of a panel with other diplomats from the EU, Norway and Sweden, dicussing the ongoing developments affecting the Arctic region. 
Including different departments
"This [the strategy, journ.note] is from what we can call a 'big tent' point of view, meaning that many different US government agencies and departments contribute to this. What are our interests in the Arctic, and how are we making sure those are protexted and maintainted", she said and added:

"It's being done based on existing norms and rules that are out there. And we are working with our allies and partners. So we can anticipate that coming out in the future".
Increased US interest
Hudson-Dean has earlier emphasized that the Arctic has received increased attention from and has become a bigger priority for the US.
"The United States takes the whole Arctic region very seriously. We consider it extremely important for a variety of different policy interests", she said. 
While the US National strategy has not been updated since 2013, several departments and military branches have published their own strategies for the Arctic region. 
In addition to the US Department of Defense releasing its Arctic strategy in 2019, the Navy, the Air Force, and the US Army have released their respective Arctic strategies during the past two years.