USA Wants NATO to Confirm China as a Challenge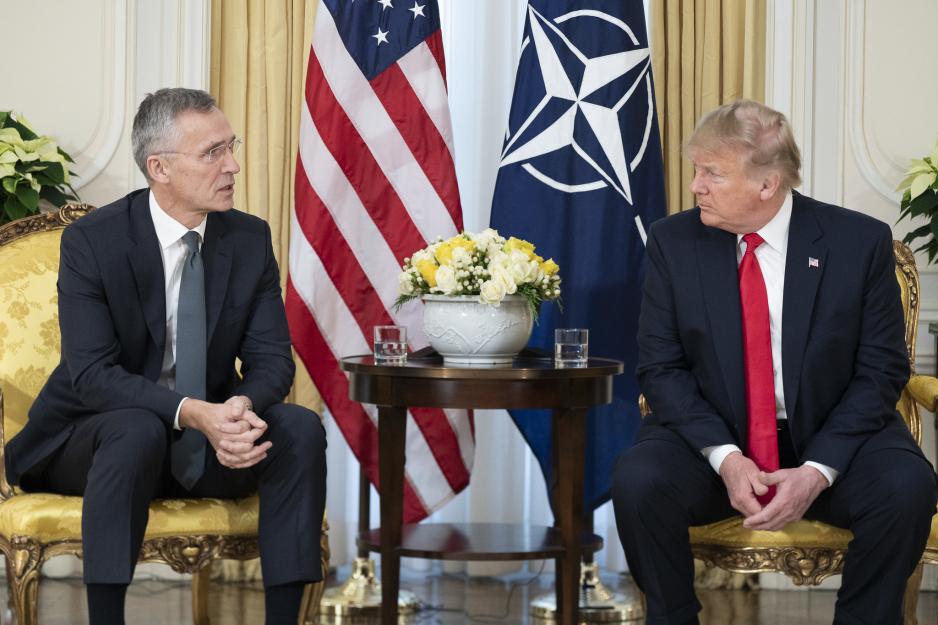 The USA, headed by Donald Trump, wants NATO to express concerns about China. Experts believe that may have repercussions for Norway.
On Tuesday and Wednesday this wee, NATO leaders meet in London. Prior to the meeting the USA had placed China on the agenda.
China has become a hot security policy topic for the USA, as is well known.
The USA, headed by Donald Trump, now wants the defense alliance to confirm that China's growth and behavior represents a challenge.
As High North News wrote earlier on Wednesday, Denmark is also worried about China in the Arctic. A Danish risk assessment report amongst others states that China uses polar research to legitimize military presence in the Arctic.
China was also a hot theme during the Halifax International Security Forum late November, where Lady Pauline Neville-Jones, expert on cyber security and member of the House of Lords in London, during a panel debate expressed that "China is the biggest challenge in our age."
She was, not surprisingly, supported by the two American panelists, who consider a conflict in the Arctic highly likely, whereas former Norwegian Defense Minister Espen Barth Eide is not quite as convinced.
More knowledge
Last February, NATO's Secretary-General Jens Stoltenberg argued that NATO should acquire knowledge about China and its potential effects on the alliance.
In relation to the defense alliance's 70th anniversary event in London this Tuesday, Stoltenberg said that "the alliance must acknowledge that China is coming increasingly close".
- We see them in the Arctic, we see them in Africa, we see them invest big in European infrastructure and of course in cyberspace, he said; however, he also added that this does not mean moving NATO into the South China Sea.
China has never before been considered a security actor by NATO, and the country is not even mentioned in the defense alliance's strategy document.
May bring Russia and China closer together
For Norway, which rather recently normalized its relationship with China following years of ice front in the wake of the Nobel Peace Price's being awarded to the Chinese activist Liu Xiaobo in 2010, such a statement may make an already challenging balancing act even more difficult. Norway wants to stay on good terms with the USA while not being excluded from China and also keeping attention on Russia.
From the Norwegian side, there are fears that a new NATO policy against china may bring China and Russia closer together, which may lead to increased tensions in our High North.
"For the foreseeable future, NATO will be decisive for Norwegian security. Norwegian NATO policy is characterized by close cooperation with the USA, often referred to as an alliance within the alliance. Accommodating China will not be easy to reconcile with a deep solidary with the USA. That may place Norway and other European countries between a rock and a hard place", Johannes Gullestad Bø and Ingeborg Nortvedt Bjur at the Norwegian Institute of Defense Studies write in an analysis in Norwegian daily Aftenposten.
They argue that it may be unfortunate for Norway if the country were to join the USA's rivalry management.
"A potential joint statement from NATO about China may be a signal of agreement. However, it may also be used by the USA to mark a western front in cases Norway may not find it natural for the defense alliance to be concerned with. Or it may be used by China against Europe to justify 'counter-sanctions'," they further warn.
China forces NATO to think again
China will carry a lot more weight in a future geostrategic game. Hence, NATO should ajust its role and define new tasks and interests, argue Sten Rynning and Jens Ringsmose, professors at the Political Sciences Department at the University of Southern Denmark in an op-ed in Danish daily Berlingske.
"In the final statement from the meeting, one will see the reference to China being both brief and wrapped in a balance between challenges and opportunities for engagement. However, behind this almost careless reference lies a confidential report about China, which was adopted by the NATO foreign ministers on 20 November, and it ties China in with NATO's potential security challenges assessment", they write.
This article was originally published in Norwegian and has been translated by HNN's Elisabeth Bergquist.